Donald Trump's view of the world and America's place in it had previously been largely limited to early morning or late night tweets.
Now we have his grand vision, his national security strategy, and it echoes the familiar Trump themes.
America First, Make America Great Again, jobs, economic power, curbing immigration, building the wall, tackling terrorism and rogue regimes and building up the military.
The dominant threat in Trump's view is Russia and China – particularly the Chinese who have global economic ambitions and pursue what the White House sees as unfair trade practices.
In essence, he evokes a new era of superpower rivalry where both those countries loom large.
It is interesting that his speech differed markedly from the tone of the strategy document itself. The speech, while singling out Russia and China as rivals, also emphasised cooperation and partnerships.
The document is much tougher. It calls them "revisionist powers" challenging the global status quo.
And with China in mind it talks specifically about "no longer turning a blind eye to violations, cheating and economic aggression".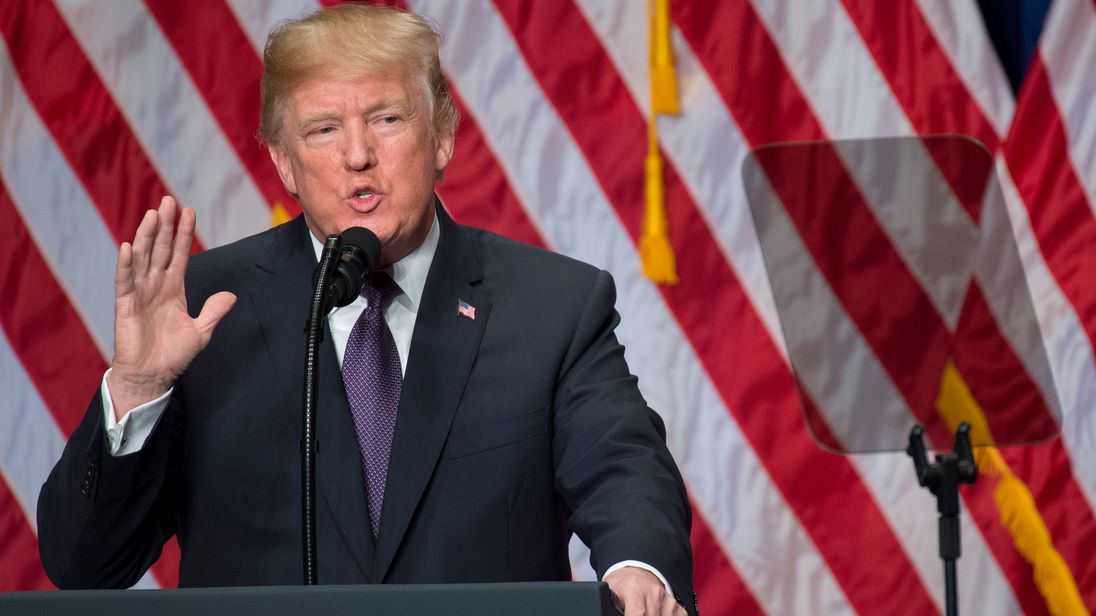 It will go down well with Trump supporters who see unfairness and exploitation in the entire trading relationship with Beijing, but it will be less welcome in those two countries.
One danger is that it will play into the hands of hardliners in both countries who want to see a confrontational, adversarial relationship with the US. It serves their interests.
And Trump needs China and Russia to help deal with some of the most pressing security issues of the day.
He needs China to help pressure North Korea over their nuclear weapons programme, and he need Russia to cooperate in Syria and over Islamist terrorism.
More from China
One last thought: the absence of any real connection between climate change and national security will horrify those who believe it to be the greatest threat to mankind. Donald Trump doesn't buy it.
A much greater threat in his view is uncontrolled immigration, lax border security and the lack of a wall between the US and Mexico.
[contf] [contfnew]
[contfnewc] [contfnewc]
The post President evokes new era of superpower rivalry appeared first on News Wire Now.