Manchester United striker Romelu Lukaku has hit out at H&M's "racist" children's hoodie advert, modifying the controversial slogan to read: "Black Is Beautiful".
The original photo showed the black child model wearing a green sweatshirt with the caption: "Coolest monkey in the jungle" on the front.
Lukaku, 24, who has more than 2.3m Instagram followers, wrote: "You're prince soon to be a king. Don't let anybody tell you different… #blackexcellence".
The post received more than 150,000 likes in less than 12 hours.
The Belgian footballer is the latest to join the outrage against the retailer's advertising campaign, which has been described as racist.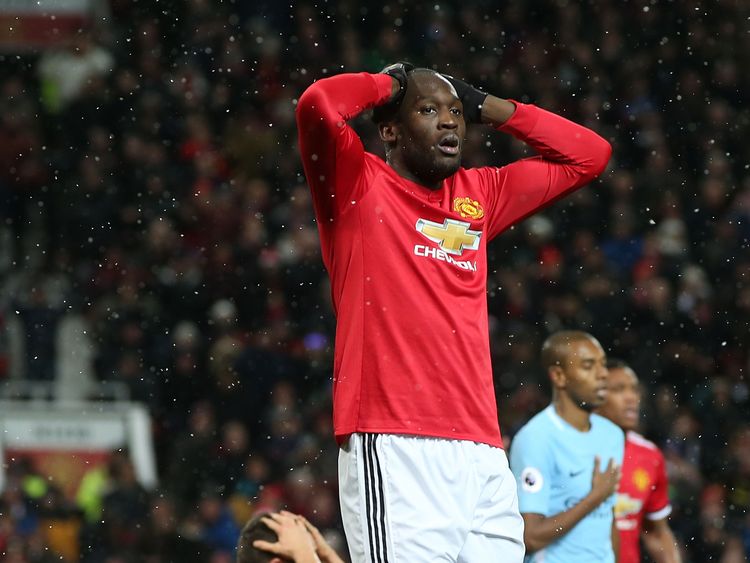 Canadian singer The Weeknd, who has a clothing line with the retailer, severed ties with H&M on Monday saying he was both "deeply offended" and "shocked and embarrassed" by the advert.
The advert has received widespread criticism on social media – including from basketball star LeBron James.
The NBA superstar added a crown to the image on his Instagram post, writing: "when I look at this photo I see a Young King!!"
The Swedish low-cost fashion brand has apologised and removed the image from their website.
In a statement, H&M said: "This image has now been removed from all H&M channels and we apologise to anyone this may have offended."
The company added that it understood and agreed with The Weeknd's reaction, saying that it would "continue the discussion" with the 27-year-old musician and his team.
"We are deeply sorry that the picture was taken," a spokesman said.
More from Entertainment
The hoodie is still available to purchase, but now no longer shows the image of the product modelled on a child.
Several similar jungle themed sweatshirts modelled by white children remain on the site.
[contf] [contfnew]
[contfnewc] [contfnewc]