She's known for playing fearless Arya Stark in Game of Thrones, and now Maisie Williams says her character in new animation film Early Man is another atypical female role.
The actress voices Goona, a woman from the Bronze Age who helps to coach a team of cavemen – and women – to play football.
The film is the latest offering from Aardman, which is known for Wallace and Gromit and Shaun The Sheep, and Williams says she was keen to work with the studio because of the way it portrays women.
"There's so many animations or kids' films where all the female characters are weirdly sexualised, and like you're looking at these sexy fish with these huge eyes – I just find it really strange.
"Aardman have always just made real people… They make individual people and they're still really successful movies that are really entertaining, without resorting to this really typical, boring example of what a woman should be like and what a man should be like.
"I just think it's such a cheap shot doing that – and what I love about Aardman is they've always just treated the audience with more intelligence."
In the film, Goona is clearly a better player than many of the men lauded for their talents on the pitch – and there is no surprise from the Stone Age team that a woman has been brought in to help coach them.
"I think it's just a really beautiful way of sticking a finger up to those gender barriers and gender boundaries and also making a really great film," Williams says.
The star also says she is pleased to be offered roles that allow her to play women who have tendencies that would be labelled tomboyish by some.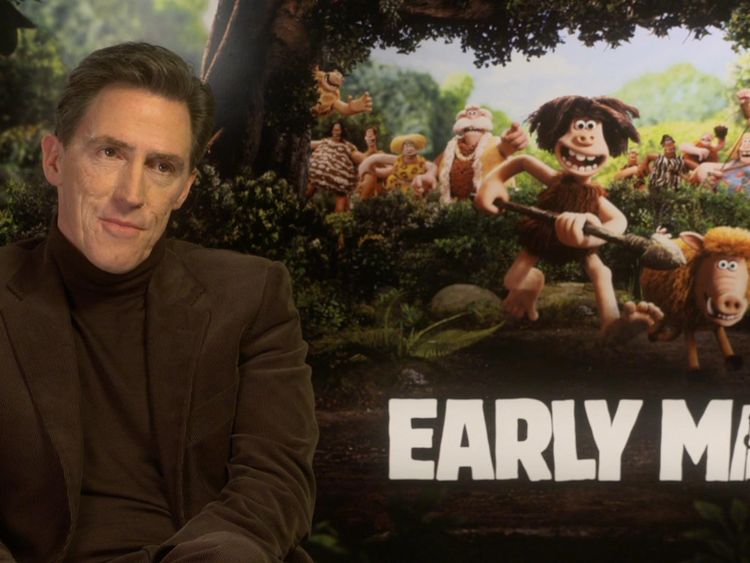 "I'm really lucky in that I don't think I spring to mind when someone's like 'classically beautiful romantic lead' – I don't think that I'm everyone's first choice, which is ok, I'm cool with that, and I get chosen to play other characters like Goona and like Arya and like my character in the upcoming X-Men movie, Rahne.
"People want me to play girls that aren't really like that which I'm thrilled about, and I feel a lot less pressure about the way you look and how skinny you are and I feel like I sidestep that sometimes."
Williams' character Arya in Game Of Thrones is a fan favourite, and she has been playing her since 2011 when she was 14.
With the final series in production now, Williams says she is ready to say goodbye to the feisty daughter of Ned and Catelyn Stark.
"It's all come at the right time – I feel like I'm really ready to close that chapter for sure, but it doesn't mean that I'm not going to miss it, and it is sad.
"It's everything that I've known in this industry. I grew up on this show, it's hard to imagine a life before Game of Thrones because I spent so much of my life on the show."
More from Game Of Thrones
"Although the time's right and all really good things come to an end, I still think it's going to be tough."
Early Man is out in cinemas in the UK on 26 January.
[contf] [contfnew]
[contfnewc] [contfnewc]