The flamboyant club owner Peter Stringfellow will be remembered as much for his charisma and outspoken personality as for his success as a businessman.
Stringfellow has died from cancer at the age of 77.
Here are some of his most memorable quotes.
:: On partying
"I often ask myself, 'Who's left to drink with me, apart from Tom Jones?' So many party animals have hit the wall. Ronnie Wood now drinks Guinness, for God's sake. And I thought Charlie Sheen was my party buddy, but then he came in and ordered water. Robert Downey Jr drank little. I said, 'Rob, please, what's going on?'
"And Mel Gibson came in and even he was on water. That would have been a really tough night if I hadn't discovered he does amateur magic."
The Guardian, 2014
:: On Stephen Hawking
"My favourite guest was Stephen Hawking. I was so excited when he came in and I wanted to talk to him about the universe. But when I asked him what he wanted he just said, 'Girls'."
The Evening Standard from Stringfellow's conversation at The London Chat Show, 2011
:: On claims he had slept with 2,000 women
"I've been around a long time, man. Just by the sheer weight of years you're going to have a bunch of girls in your background."
The Guardian, 2000
:: On Margaret Thatcher
The ex-PM came to the club for a Conservative Party fundraiser. "'Where are your girls?' Thatcher asked me. I said: 'Well ma'am, I was told not to bring them in tonight because of you'.
"She said: 'That's absolute rubbish! Next time make sure they're here.' She was lovely, I had a photo taken with her."
:: On himself
"I am wonderful, with a perfect physique, very charming, rich and look like Jude Law."
Metro, 2009
:: On religion and family
After holding his children's naming ceremony at his club, he told Hello! magazine: "We were offered Westminster Cathedral, but I said no.
"It would have felt hypocritical. None of that religious stuff sits well with me.
"And at the end of the day, Stringfellows is my heart and soul. This is where it all happens – it's even where I first met Bella."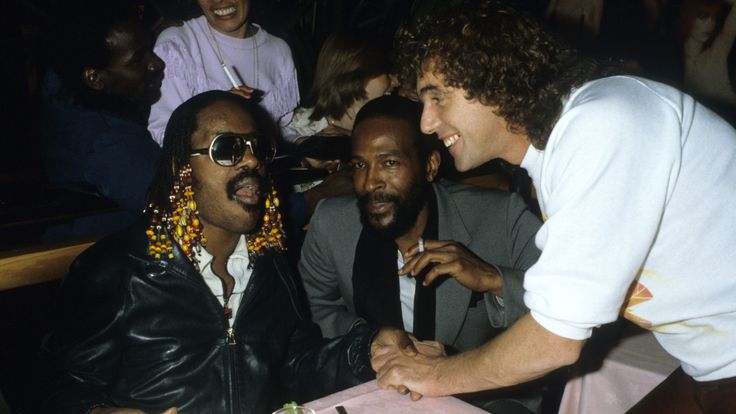 :: On the problem of having famous clientele
"Celebrities spend no money! Clint Eastwood came in with Charlie Sheen – they ordered two beers."
:: On marrying his third wife in 2009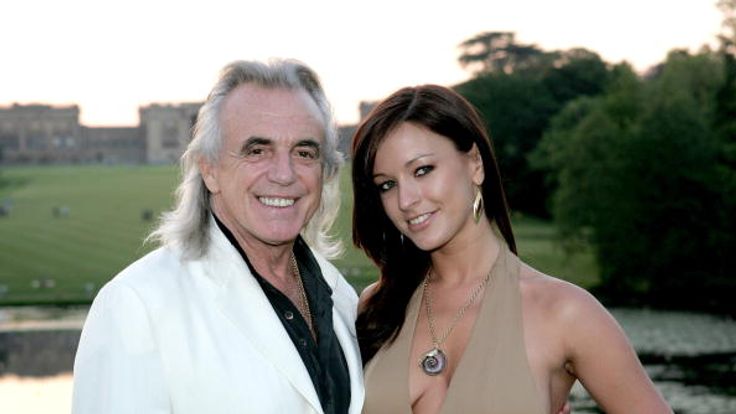 "I'm going to start a family with my wife. You don't stop at 70."
:: On Europe
"These people are young entrepreneurs themselves and they're going forward. They come from all around Europe.
"This is one of the reasons of course I'm a Remainer. … I like those European people to come and earn money in my club. The English are more than welcome too."
Talking to Mary Beard on a 'first date' set up by the Victoria Derbyshire programme
:: On Boris Johnson
"I like Boris. It might be 'Cometh the hour, Cometh the man.' It's like Churchill – he could not be prime minister until we went to war – and I think that's the same for Boris. There are a lot of similarities."
Business Insider, 2016
:: On the rise of technology
"I want a virtual reality Stringfellows.
More from Entertainment
"You walk in, you pay to come in, you go to the bar.
"You're surrounded by beautiful girls, you choose your girl. You go for a dance and it's as close up as you're ever going to want it."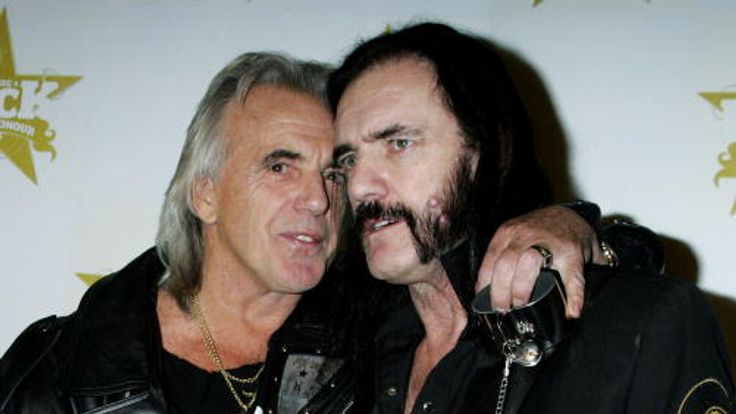 Business Insider, 2016
[contf] [contfnew]
[contfnewc] [contfnewc]