Pop star Rita Ora has flown to Kosovo to headline a concert marking a decade since her country of birth became independent from Serbia.
The singer – whose family left the southeastern European nation in 1991 – jetted out to the capital Pristina on Saturday morning, where she met the prime minister Ramush Haradinja.
"It's been a long journey to get to this point and I think it's just the start of an ongoing incredible journey for our country," the 27-year-old celebrity said.
Earlier she had tweeted to tell her 6.78 million followers she was "so excited for the show", which will kick-off in the city's main square on Saturday evening.
Ora has returned to her birthplace a number of times since finding stardom with tracks like How We Do and Poison, including for the filming of the music video for her 2012 hit Shine Ya Light.
And in 2015, she was named an honorary ambassador for the country by the then president Atifete Jahjaga.
When her family fled, less than a year after she was born, Kosovo was still under the repressive rule of Serbian strongman Slobodan Milosevic, who stripped the Yugoslav province of its autonomy.
In 1998, war broke out between Serbian troops and Kosovo's ethnic Albanian rebels, leaving 13,000 people dead and a subsequent NATO bombing campaign against Belgrade.
Kosovo subsequently received the protection of the UN and, with the support of the US and other western powers, declared independence on 17 February 2008.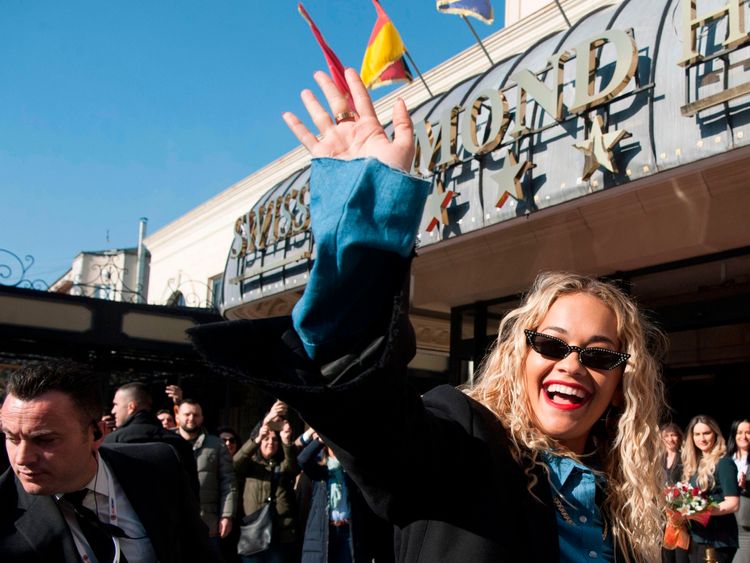 Serbia is still yet to recognise its sovereignty, however, as is Russia, Spain, Greece and several other EU countries.
Prime Minister Haradinaj said on Saturday: "The state of Kosovo has upheld the people's demand for freedom."
More from World
But he did acknowledge it was not yet a truly "modern state", with 30% of its 1.8 million people unemployed and small factions of its population still loyal to Serbia.
US President Donald Trump said ahead of the anniversary: "While more work must be done, we applaud your progress."
[contf] [contfnew]
[contfnewc] [contfnewc]