A man drove for about 40 miles with thousands of bees engulfing the cab of his truck and reportedly did not get stung once in the process.
Beekeeper Wallace Leatherwood, who works as a builder, bought about 18,000 bees from a supplier and left them in his vehicle as he went to take a look at a possible job at a nearby restaurant.
But before going, he moved three boxes of the bees into the cab of his truck.
"I didn't have any shady place to sit them," Mr Leatherwood told the WLOS news channel. "When I came out, (one of the boxes) was black with bees, and there were bees everywhere. I thought, well, I don't know what to do.
"I didn't want to lose my bees. They were $165 (£122) per box."
However, the prospect of driving while among the buzzing creatures flying around his cab did not phase Mr Leatherwood, from North Carolina.
He then got in and drove to see his son where he works, at a Ford dealership nearby.
The bee enthusiast told the channel: "I thought, well, I'm gonna stop in where my son works at Ken Wilson Ford. They're a bunch of scaredy-cats."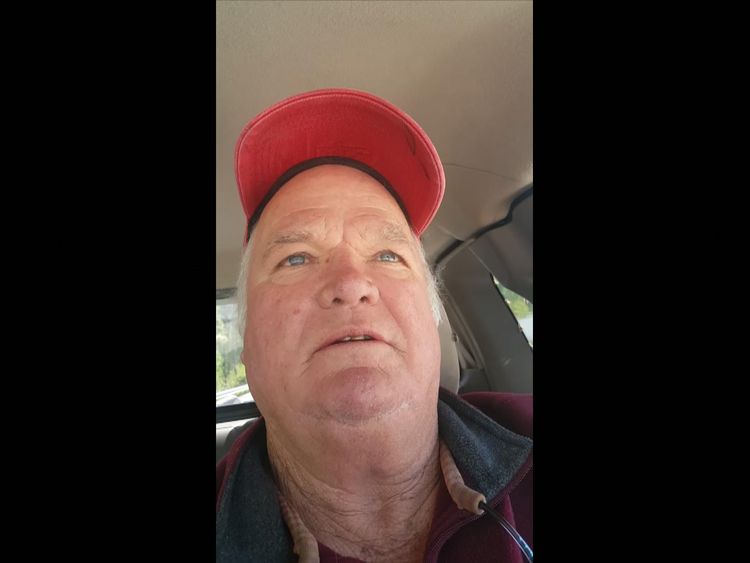 Brandon Singleton, who works with Mr Leatherwood's son, was in awe and filmed a video of the swarm of bees taking over the cab.
He said: "I knew he was crazy, but I didn't know how crazy he was until I walked out… and, man, there was just bees everywhere."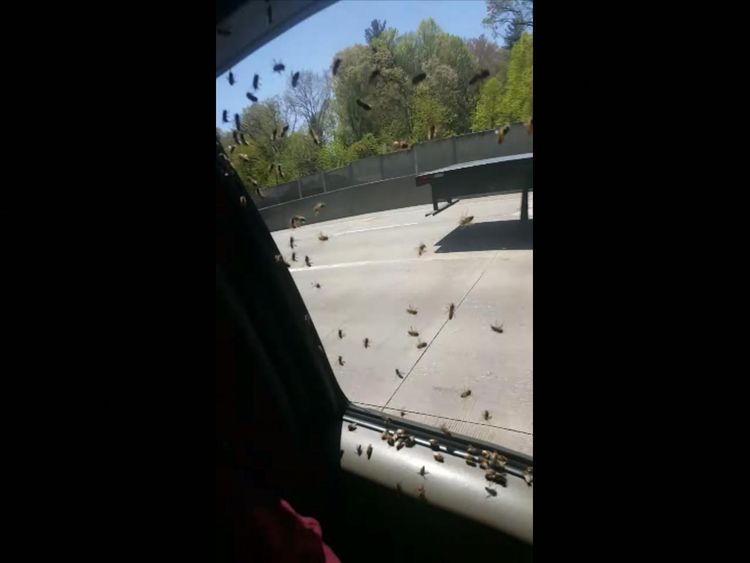 While in traffic, Mr Leatherhead took a video of his own from within the bee-laden cab. In the clip, he jokes: "The girls are out, we've got a problem. Houston, we have a problem!"
More from World
Speaking after his unusual drive home, he said he was at ease with the bees.
"It is dangerous," he said. "I know what you're going to say. 'Oh, you need to have an EpiPen and you should have a bee suit'. Well, I don't use a bee suit 99% of the time, so I'm just cool with them."
[contf] [contfnew]
[contfnewc] [contfnewc]