By Gemma Peplow, arts and entertainment reporter
Liam Gallagher has opened up about the emotional side of his new documentary at the film's world premiere – but also couldn't resist taking an angry swipe at big brother Noel.
The rock 'n' roll star spoke to Sky News on the red carpet at London's Alexandra Palace for the screening of As It Was, which documents "the musical comeback of the decade" following the Oasis split.
While the film features his own solo music, there are no Oasis tracks – because Noel, as the main songwriter for the band, apparently refused to give permission.
"Him and his little people saw it and took the Oasis music out of it because that's all he's got left, d'ya know what I mean," Liam said. "Let him get on with it.
"It doesn't make me sad, it makes me f****** mad. I'm not a p****, I'm not sad about it, I want to break his f****** jaw and his daft f****** manager, but that's what happens. I'm not sad about it, I didn't go home and cry, I just wanted to go and f****** put their windows through."
Advertisement
However, Liam also said that he had always wanted to reform the band and that his "bags are packed" should a reunion ever be on the cards.
Ten years in the making, As It Was gives fans a glimpse of the man behind the swaggering rock star image, and shows the singer talking openly about the low points he has been through since Noel called time on Oasis in 2009.
More from Ents & Arts
Liam's family members also feature.
"The stuff with me mam, the cameras going to me mam's house, that was pretty emotional," he said. "Me daughter's in it, me kids, me missus and all that. It's all kind of pretty emotional, really.
"When people talk about how much you mean to them and all that stuff, that's pretty emotional."
But returning to frontman form, he added: "Other than that it's just f****** rock 'n' roll isn't it? It's rock 'n' roll."
Liam said the film was "more of a documentary than a film, it's not f****** Star Wars, although it's got a few stars at war in it".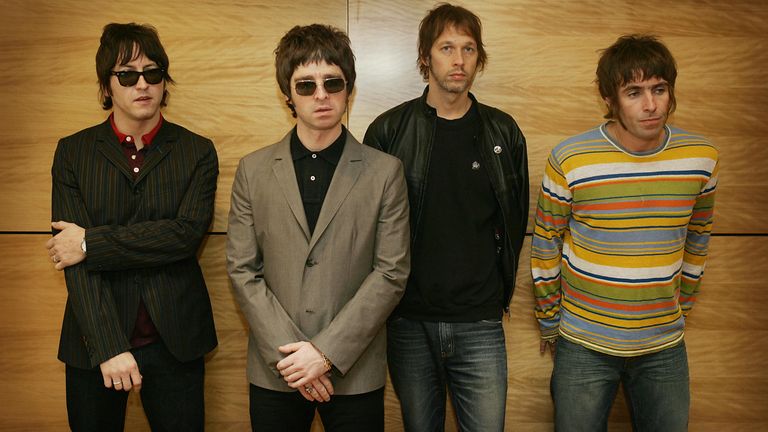 The singer also joked that he "got bored sh*tless" watching it "because it's about me".
One scene in the documentary shows him jogging in San Francisco, and talking about how proud he is to still be around after years of excess.
"I've never been to rehab, I don't do smack on a Sunday, I don't do cocaine on a Sunday, I don't eat burgers on Sundays and sh*t like that, so I'm proud that I've still got it together," he said.
"Right up there," he added, pointing to his head. "I might not look like it but it's still all f****** going on up there.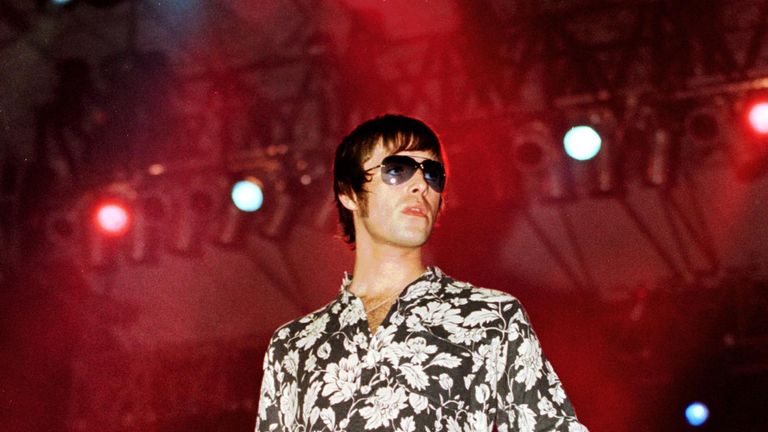 "I didn't join a band to f****** be a dick. I was doing drugs before I got in a band so I'm not one of them that go, 'I'm in a band now so let's have a line of speed' or whatever, I was doing that sh*t when I was 15, so it was all f******* old hat by the time I got in it. The drugs just got a bit better, the clothes got better and you got to see the world."
But for the time being he is happy living a healthier lifestyle.
"At the moment I'm happier doing what I'm doing but if I want to go and get off me box I'll do it," he said. "Cos no one can stop me."