Prosecutors in Los Angeles have confirmed they are reviewing two cases involving the disgraced movie mogul Harvey Weinstein.
The Beverly Hills police department has passed the results of its investigations in both cases to the Los Angeles County district attorney.
It is for a district attorney to decide if there is enough evidence to warrant criminal charges.
Detectives in Beverly Hills confirmed in October that they were investigating multiple complaints made against Weinstein and the movie director James Toback.
Police in London and New York, as well as the Los Angeles Police Department, had already opened investigations into allegations made against Weinstein.
The cases are being reviewed by a task force established by district attorney Jackie Lacey to deal with the Hollywood scandal. A number of incidents are alleged to have taken place at hotels in Beverly Hills.
The district attorney would not confirm which investigations are being reviewed or when any decision might be made.
Weinstein has denied all allegations of non-consensual sex. The movie producer is reported to have been undergoing therapy since the scandal emerged.
Dozens of women have come forward to make claims dating back decades against the 65-year-old after an investigation by the New York Times contained numerous allegations of sexual harassment, unwanted advances and assault.
Weinstein was fired by the company he founded and expelled by the Oscars' Academy as Hollywood faced a reckoning over revelations of its "casting couch" culture.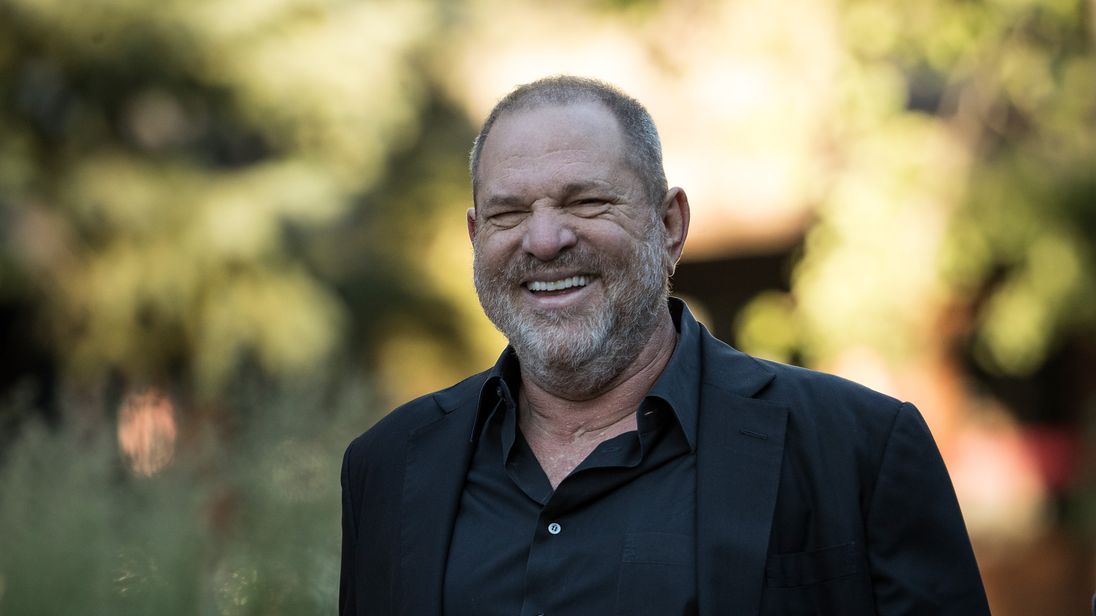 The scandal has brought down numerous big names in the movie and television industry and exposed what had long been considered Hollywood's secret shame.
It also prompted a social media campaign that saw millions share their own stories of harassment and sexism under the hashtag MeToo.
This week a group of more than 300 actors, writers, producers and directors launched a campaign, called Time's Up, to confront harassment in the entertainment industry and in other workplaces.
The campaign is aiming to build a defence fund to support legal action and bring about legislation to tackled companies that tolerate sexual misconduct.
More from Harvey Weinstein
It has brought together stars like Reece Witherspoon, Natalie Portman and Emma Stone along with producer Shonda Rhimes.
They have encouraged attendees at Sunday's Golden Globe awards to wear black on the red carpet in support of the "struggle for women to break in, to rise up the ranks and to simply be heard".
[contf] [contfnew]
[contfnewc] [contfnewc]