By Rebecca Taylor, news reporter
Singer Ed Sheeran has spoken about living with "crippling social anxiety" that means he can't face rooms full of people.
Despite performing at stadium gigs around the world, Sheeran says he get claustrophobic and doesn't like being in crowds.
Speaking to The Sun as his latest album comes out, he said: "I don't like large groups of people, which is ironic given I play shows to thousands of people.
"I feel claustrophobic and I don't like being around many people. I have no problem with talking to people. But it's when people film me and stare at me. It makes me feel weird."
He said he has been working on the condition for eight years, and that it has been sparked by his worldwide fame, particularly with the surge in 2017 when Shape of You was released and the album Divide went platinum.
Advertisement
He hinted at his battle with mental health issues in his latest single I Don't Care, which includes the lines: "With all these people all around, I'm crippled with anxiety, But I'm told it's where I'm supposed to be."
But the Lego House singer went into more detail in the interview, saying having people take photos of him in public makes him feel like a "zoo animal".
More from Ed Sheeran
He also said he now goes on tour with four of his friends and has closed down his social circles to ensure he is closest to people he truly knows.
Sheeran said: "If I lived in central London and hung out with people, I wasn't sure if they were friends with me because of me, or who I am."
He now lives in Suffolk, close to where he grew up, in a £2m estate.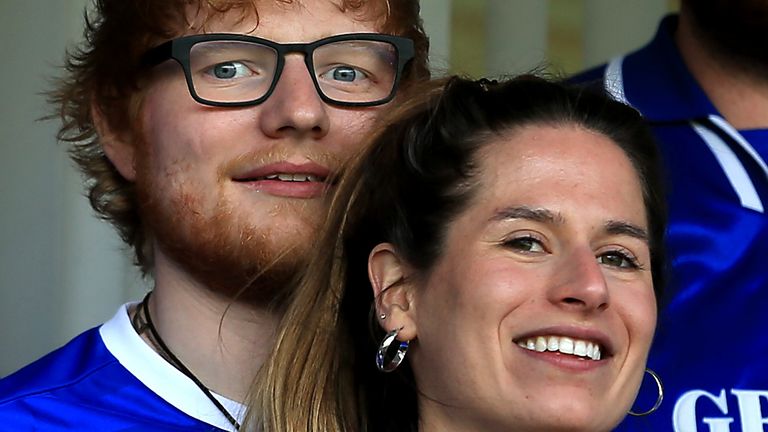 His wife, Cherry Seaborn, works in an office job and so the singer explained he doesn't get to spend as much time with her as he would like while he is away on tour.
There has long been speculation over the status of his relationship with Ms Seaborn after he announced their engagement on Instagram just after Christmas, but then refused to disclose whether Read More – Source
[contf] [contfnew]
[contfnewc] [contfnewc]