Channing Tatum has told Sky News he "thanks Amanda Bynes every day" and credits her with helping to kickstart his Hollywood career.
The 38-year-old starred with Bynes in She's The Man in 2006, when he was a relative unknown.
Speaking at the opening night of Magic Mike Live in London, Tatum said: "She definitely helped. Man, I thank her every day.
"She helped me. She got me in that movie. I'm so happy that she's killing it now and back on her feet. I love her."
Earlier this week, the 32-year-old actress said she was responsible for persuading producers to hire Tatum in his first major Hollywood role.
She told Paper: "I totally fought for Channing [to get cast in] that movie because he wasn't famous yet. He'd just done a Mountain Dew commercial and I was like, 'This guy's a star – every girl will love him!'
"But [the producers] were like, 'He's so much older than all of you!' And I was like, 'It doesn't matter! Trust me!'"
She's The Man – a modern-day telling of Shakespeare's Twelfth Night – was Tatum's first big screen role.
:: Channing Tatum 'wowed' by Jessie J at Royal Albert Hall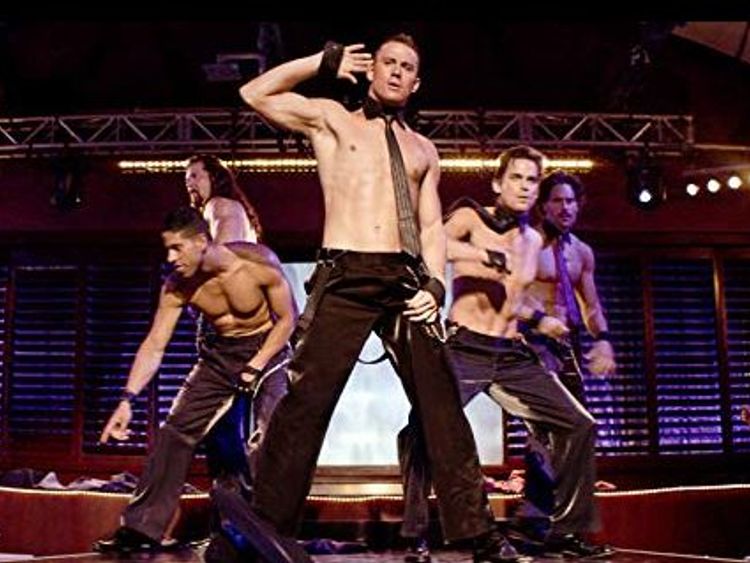 He has since gone on to star in the Oscar-nominated Foxcatcher and a host of blockbusters including Step Up, 21 Jump Street and the Magic Mike franchise, which he also produces.
Twitter users have since credited Bynes with "single-handedly launching Channing Tatum's career".
Bynes has said it was seeing herself dressed as a boy in the film that led a six-month spell of depression.
She then turned to drugs, which led to highly publicised mental health struggles.
Following several brushes with the law, her parents were eventually handed legal control of her affairs.
Happily, as Tatum notes, Bynes is now "back on her feet", currently studying fashion in Los Angeles and planning a return to acting.
Meanwhile, Tatum is in London promoting Magic Mike Live, which he both produces and co-directs.
He was personally involved in the UK casting, describing the talent pool in London as "insane" and an "embarrassment of riches".
He also says he put together "as many strong, creative women as we could find and made a pro-woman show".
He likens the stage show to a "third Magic Mike film".
More from Channing Tatum
The storyline is based on his experiences as an 18-year-old stripper, which he describes: "I did it in a strip-mall in Florida for 20 women a night… I was just a guy who liked to dance and that was it."
:: Magic Mike Live is on in London's West End until October 2019.
[contf] [contfnew]
[contfnewc] [contfnewc]