Britain's theatre industry is under threat as the European Union plans to ban energy-sapping lighting which could force venues to close.
In the last decade, EU energy-saving regulations have changed the bulbs we use in our homes, stopped the sale of high powered vacuum cleaners and now they could be about to alter what we see on stage.
Through the Eco-design Working Plan 2016-2019, the EU wants to force manufacturers to reduce power and increase efficiency in products using the same rules that apply to domestic, office and industrial lighting.
Campaigners are warning that abolishing an exemption which currently allows theatres to use energy-heavy tungsten bulbs could be creatively "disastrous" and force many smaller venues to close.
Four-time Olivier award-winning lighting designer Paule Constable said the new European Commission proposals would take away many of the "rich tools" the industry has come to rely on.
"The repercussion of this is so much more drastic than the Commission understands," she said.
"We've been campaigning for a number of years to maintain the use of older equipment that we have in theatres because a lot of schools and amateur theatres really rely on that kit.
"Now it transpires that not only would we potentially lose the exemption which allows us to use those specialist, older lights, but also the new energy parameters they're proposing would mean that all the modern LED fixtures that we've been developing over the last few years would also become obsolete because what we're asking them to do is making them more power hungry."
As things stand, she warns, the industry simply could not stage the same shows.
"You'd realise the difference… it's a future on stage where we stop being able to focus, shift colour or create shapes in the air.
"There would be a lack of movement, a lack of storytelling. Losing all those tools means the art of lighting as we see it in concerts, potentially in film and TV, certainly in any live situation or production – all of that would become impossible."
It is estimated the cost of updating older fixtures in venues across the UK could run into billions.
David Sheeke, who helps run The Centre in Birchington, Kent, fears it would be the end of the road for his small community theatre.
"We're funded by a non-profit making trust and what the theatre does have goes on building maintenance… there's no massive stock pile of money to re-equip the theatre and we're going to have to change the control equipment, the lanterns, the desk itself… up until now I've been buying ex-theatre stock on eBay.
"I'm sure most small provincial theatres that aren't putting on big shows are all in the same boat… we're all going to suffer but small theatres probably don't have an escape route."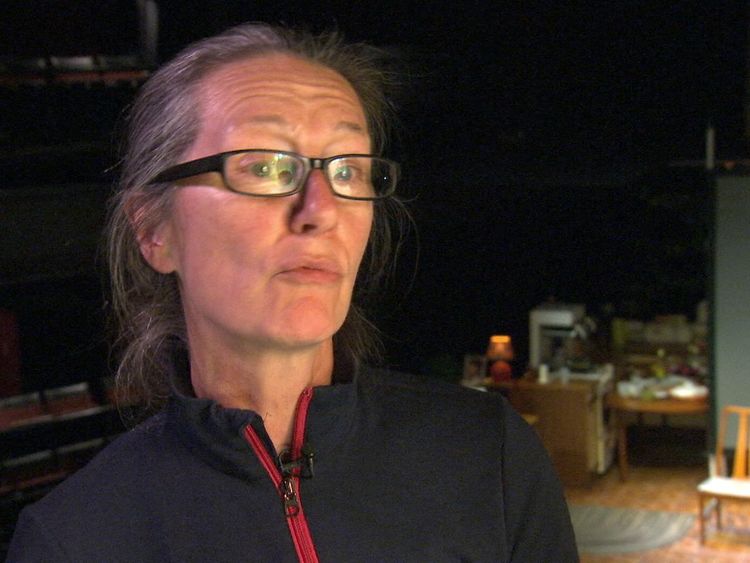 If the EU's regulation change passes in November, tungsten and other forms of lighting will be banned altogether from 1 September 2020.
Somewhat ironically – because stage lights are only used a few hours during a performance – in most theatres the power consumption is already fairly low.
MEP for London, Seb Dance, will be bringing up campaigners' concerns with the Commission.
He said: "I'm convinced this isn't an intention of the proposals, that it's an unforeseen circumstances and this is the reason why you have consultation period. I will be writing to them and I will be seeking meetings with them."
He said Britain's EU exit is unlikely to make things any easier.
More from UK
"This is one of the things about Brexit, we'll still be subject to the rules of the European Union but we won't have any say over them.
"At the moment we have MEPs on the relevant committees, post 2019 we won't have anyone representing theatre or any other sector for the rules and regulations that will impact on them."
[contf] [contfnew]
[contfnewc] [contfnewc]