Parts of the US are expecting what could be the coldest night in the country's history, with temperatures expected to feel as cold as -35C.
The east coast is in the grip of an Arctic blast with a storm that brought more than a foot of snow, hurricane-force winds and coastal floods.
In Boston, cars were frozen into the ground after floodwater turned to ice, while conditions were so bad in some places that diggers were needed to rescue people.
Sky's US Correspondent Hannah Thomas-Peter said "much worse" was forecast for the weekend, including "record-breaking temperatures and strong winds".
The wind and cold air will move through the region from the mid-Atlantic to New England, with wind chill leaving people shivering in what will feel like -35C in the Berkshire Hills area of Massachusetts, forecasters said.
The region may not start to feel warmer until late next week.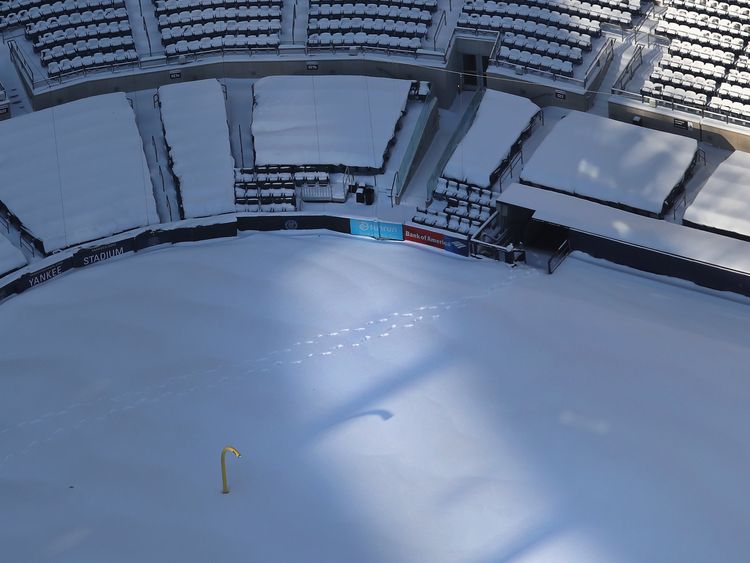 The storm began in the Gulf of Mexico and, by Thursday, it had sparked blizzard warnings and states of emergency along the Eastern Seaboard.
Schools and businesses were closed, flights and train travel were suspended, and many thousands of people had their power cut.
Winds of up to 70mph hit, while some parts saw as much as 18 inches (46cm) of snow.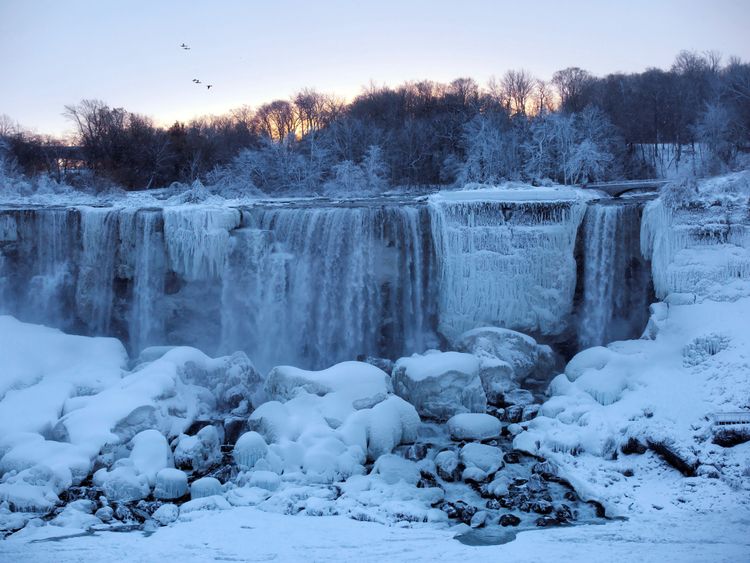 Southeast Georgia saw a rare half foot of snow and iguanas in South Florida were left so lethargic that they began falling from trees.
:: Frozen sharks wash up on icy beaches amid storm
At least 10 people were killed, including four in North Carolina and South Carolina who died after their vehicles ran off snowy roads.
Near Philadelphia, a driver was killed after his vehicle failed to stop on a snow-covered hill and crashed into a commuter train.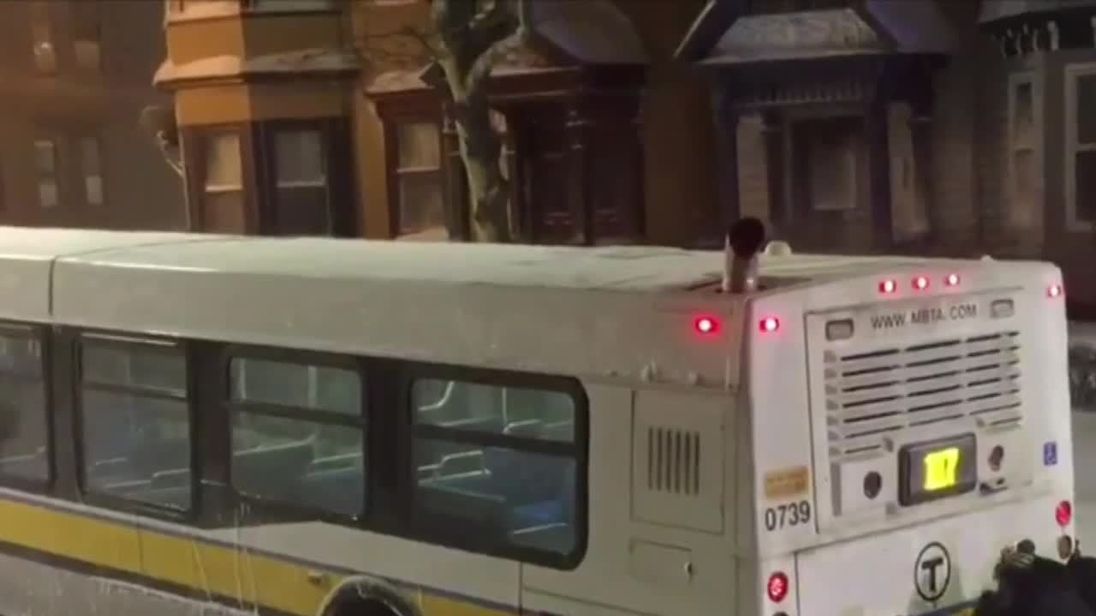 A girl in Virginia was sledging when she was hit by a truck; and an elderly man was hit by a snow plough.
Meanwhile, eastern Canada has also had extreme winter weather.
Winds of up to 105mph in some parts of Nova Scotia and -23C recorded at Toronto's international airport on Friday morning – the coldest 5 January on record, beating the record set in 1959.
:: What is a bomb cyclone – and how do they happen?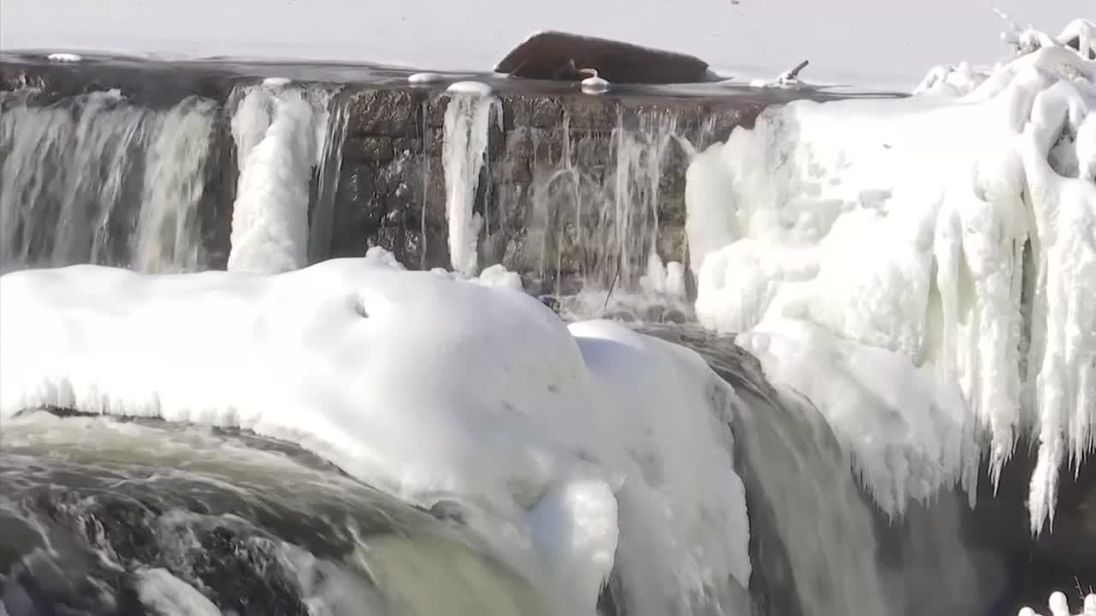 Toronto's armouries have been opened to homeless people for the next two weeks, as the usual shelters ran out of space and some officials expressed concerns that people would freeze to death on the streets.
An elderly couple died on their property in the town of Bluewater, about 120 miles west of Toronto.
More from Canada
Grant Triebner, 90, was found dead inside a barn and his wife Ada, 83, died outside while looking for him.
Eastern parts of Quebec saw up to 20 inches of snow and hundreds of thousands of Canadians had their power cut, much of it restored by late on Friday.
[contf] [contfnew]
[contfnewc] [contfnewc]