An executive order signed by Donald Trump to stop children being separated from their families at the US border has caused confusion among officials attempting to maintain the president's "zero-tolerance" immigration policy.
The directive made earlier this week came amid mounting pressure from Democrats and Republicans alike, as well as disapproving public opinion polls, over scenes condemned across the country and internationally.
Mr Trump had defended his approach before signing the order – reportedly following an intervention from his wife and daughter – and he and Vice President Mike Pence insisted the hard-line policy would continue.
But it does not appear to have been the case in some towns straddling the border with Mexico.
One public law office in Texas has said state prosecutors would be dismissing cases in which parents were charged with illegally entering the country and separated from their children, while in the border city of McAllen, 17 immigrants have been unexpectedly let off without any charges.
The Justice Department has denied the zero-tolerance policy has been rolled back, and that approximately 500 children so far reunited with their families are still being kept in cages at various detention centres.
Doubts remain over the logistics of reuniting them all, however, with some parents having been unable to get in touch with their children as they are being held in different containment camps hundreds of miles away.
The Pentagon has begun drawing up plans to house as many as 20,000 migrants in US military bases, and Immigration and Customs Enforcement is looking into creating 15,000 beds, but officials have given conflicting explanations on whether they would be for children or for families.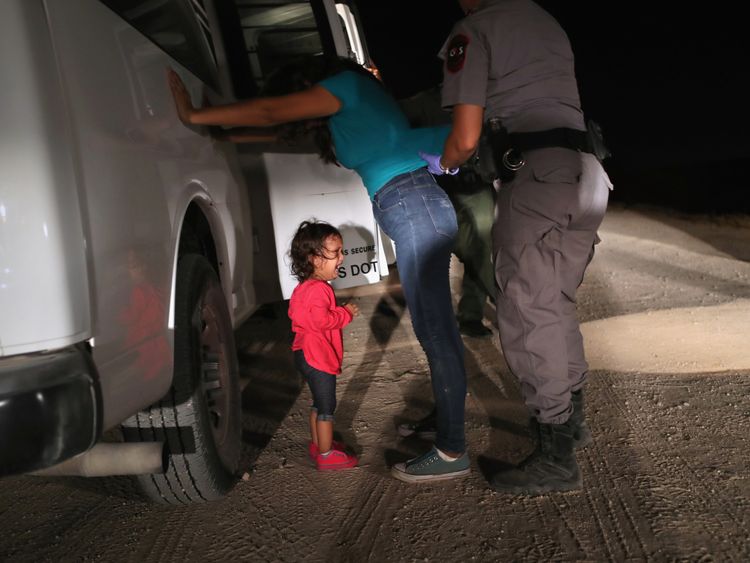 Meanwhile, the Justice Department has gone to court in an attempt to overturn a decades-old settlement that limits the amount of time migrant children can be locked up with their families to 20 days.
When President Barack Obama tried to house children in detention centres during an influx of youngsters in 2014, his policy was deemed illegal by a judge in California – and any indefinite stays will likely lead to legal challenges for Mr Trump, too.
The president was in an unapologetic mood on Twitter on Friday morning and downplayed the distressing images at the border as "phony stories of sadness and grief".
"We must maintain a Strong Southern Border," he said.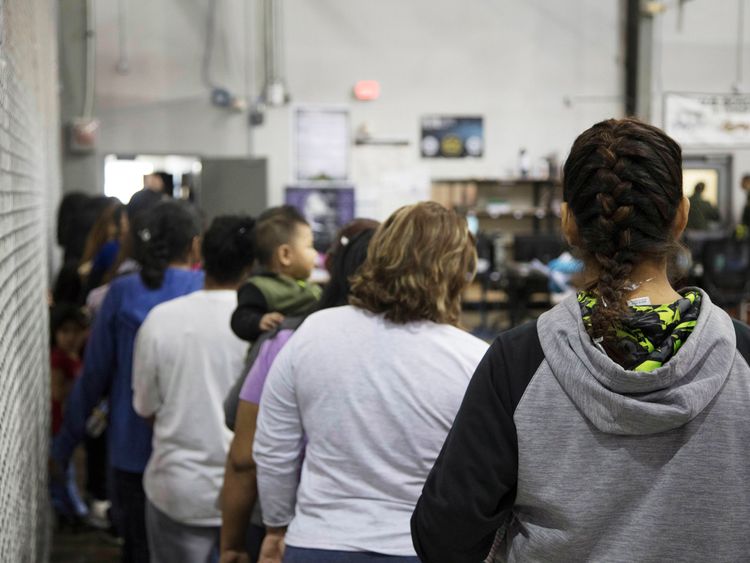 "We cannot allow our Country to be overrun by illegal immigrants as the Democrats tell their phony stories of sadness and grief, hoping it will help them in the elections.
"Obama and others had the same pictures, and did nothing about it!"
He later appeared with a group of supporters "permanently separated from their loved ones" by illegal immigrants in a bid to defend his border policy.
The president argued that children held in cages away from their parents was less serious than murders committed by foreign criminals who permanently separate families.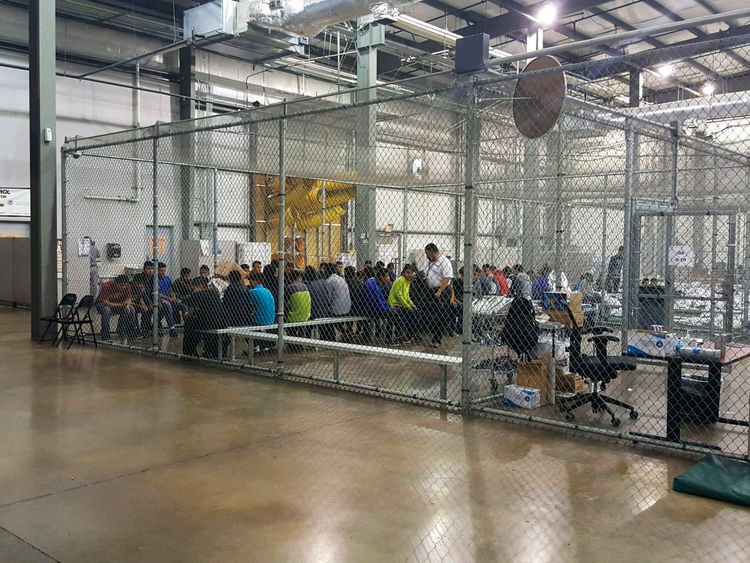 He was flanked at the White House event by relatives of those who have been killed so that they could share stories that "people who are weak on immigration don't want to discuss".
"We're gathered today to hear from the American victims of illegal immigration," he said.
"You know, you hear the other side. You never hear this side. You don't know what's going on. These are the American citizens permanently separated from their loved ones.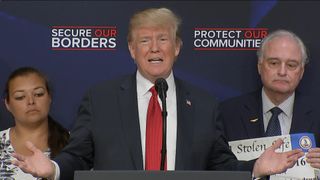 "The word 'permanently' being the word that you have to think about. They're not separated for a day or two days, they are permanently separated. Very unfair."
More from Donald Trump
Joined by Mr Pence, Mr Trump said he was committed to putting a stop to "death and destruction caused by people who shouldn't be here" as he rattled off a string of crime statistics to condemn what he described as the weakest immigration laws "in the history of the world".
"We will secure our borders and make sure they are properly taken out," he added.
[contf] [contfnew]
[contfnewc] [contfnewc]