A woman was partially sucked out of a plane after a window exploded in mid-air, according to media reports in the US.
Officials have also reported that one person has died after the damaged aeroplane was forced to make an emergency landing at Philiadelphia International Airport on Tuesday.
Passengers were seen walking off the plane and on to the tarmac with firefighters attending the left engine of the Southwest Airlines plane.
Some tweeted that they were en route from New York City to Dallas when something went wrong with the plane, forcing pilots to make an emergency landing.
Tracking information from flightaware.com showed the plane making an abrupt turn towards Philadelphia after heading west over the south of New York.
The father of one of the passengers told NBC10 that a female passenger was partially sucked out of the aircraft in mid-air.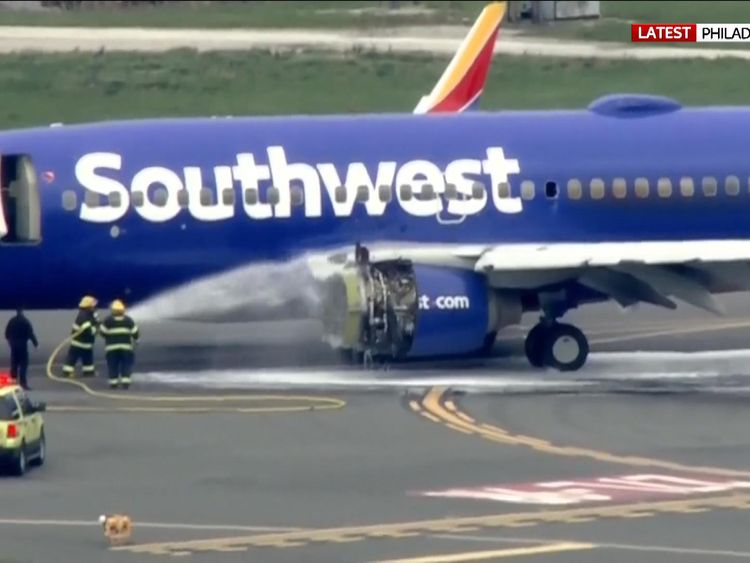 "One passenger, a woman, was partially… was drawn out towards the out of the plane… was pulled back in by other passengers," Todd Baur said.
It is not clear if the person who died is the woman Mr Baur referred to.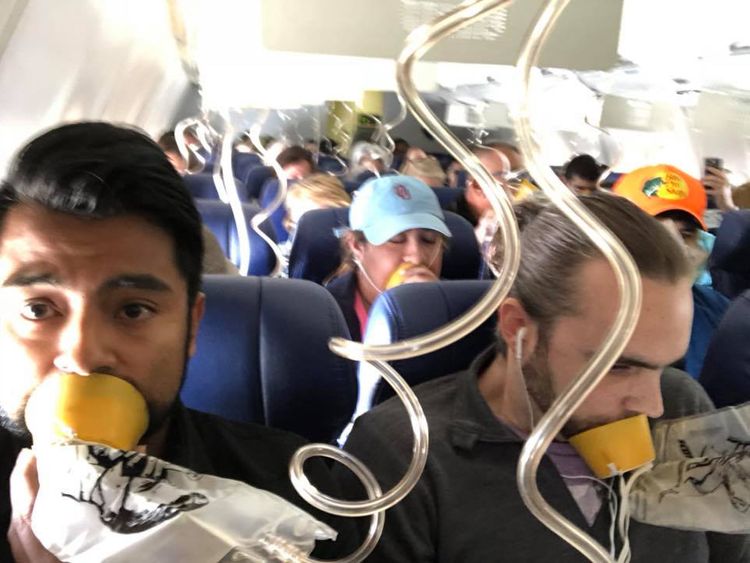 Another passenger said in a Facebook post that a window was damaged after a problem with the aircraft's left engine.
Marty Martinez also posted photos of a damaged window and the oxygen masks which had come down during the flight.
More from US
In a statement posted to Twitter, Southwest Airlines said there were 143 passengers on board, along with five crew members.
"We are in the process of gatheirng more information. Safety is always our top priority at Southwest Airlines, and we are working diligently to support our custimers and crews at this time," it said.
[contf] [contfnew]
[contfnewc] [contfnewc]