Donald Trump said he is on a "mission of peace" before leaving the G7 summit for Singapore to meet Kim Jong Un.
He told reporters he would "know within a minute" whether Mr Kim is serious about giving up his nuclear weapons, adding that he would not prolong talks if he sensed otherwise.
The US leader boarded a plane from Quebec on Saturday ahead of the highly-anticipated meeting with the North Korean leader on Tuesday, leaving G7 leaders early and missing environmental talks.
Speaking to reporters before his flight, President Trump said he suggested to his G7 colleagues that all trade barriers – including tariffs and subsidies – be eliminated.
"You go tariff-free, you go barrier-free, you go subsidy free," he said. "I did suggest it and people I guess were going to go back to the drawing board."
The president also said the group was starting to be more committed to "fairer trade" for the United States and warned that countries looking to retaliate over trade would be "making a mistake".
"The United States has been taken advantage of for decades and decades," he said, before vowing to clamp down on "unfair foreign trading practices".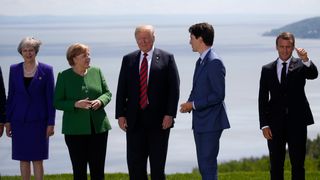 He said he did not blame the G7 for trade deals but warned "those days are over".
As he prepared to leave Canada for Singapore, Mr Trump remained optimistic about his meeting with the North Korean leader.
He said Mr Kim "wants to do something great for his people" and called the meeting a "one-time shot" for peace and denuclearisation.
President Trump said he thought the North Korean leader was "going to do something positive" and added: "I think it's going to work out well."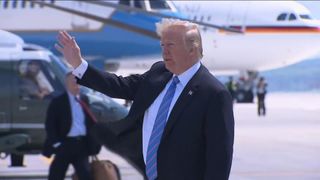 The historic Singapore summit follows Mr Trump leaving the G7 collective, which was dubbed "the G6 plus one" due to the billionaire tycoon's isolation over trade and his decision to pull the US out of the Iran nuclear deal.
However, he said the summit had been "really tremendously successful" and that the leaders were "bound together by shared values and beliefs".
Along with trade at the top of the agenda, President Trump said they talked about uncontrolled migration, the threat of Iran and extremism.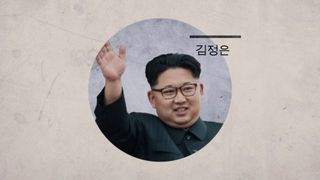 He also called for Russia to return to the group of world leaders once more, saying it would be "a positive thing" to move back to a G8.
More from Donald Trump
"I think the G8 would be better. I think having Russia back in would be a positive thing," he said. "We're looking for peace in the world. We're not looking to play games."
The call came despite European members of the G7 rejecting Mr Trump's plea to reinstate Russia.
[contf] [contfnew]
[contfnewc] [contfnewc]