Hurricane Michael is gaining strength so quickly that it is expected to become a category four storm when it makes landfall in Florida.
About 375,000 people across the Gulf Coast have been urged or ordered to evacuate their homes – with the state's white-sand beaches, fishing villages and coastal communities at risk.
The hurricane is continuing to gain in size – and is projected to make landfall at about midday local time (5pm UK time).
Already packing 125mph winds as a category three storm, forecasters are warning it is going to keep strengthening before crashing ashore – and believe it has the potential to be one of the worst hurricanes in the region's history.
According to the National Hurricane Centre (NHC), potentially devastating waves as high as 4m (13ft) are possible and could rush inland for miles.
NHC director Ken Graham said Michael represented a "textbook case" of a hurricane system growing stronger as it drew near shore – a stark contrast to Hurricane Florence, which struck the Carolinas last month after weakening.
Up to 30cm (1ft) of rainfall is forecast for some of the areas in Michael's path – with Florida, Alabama, Georgia and the Carolinas all warned to expect prodigious amounts of rain.
US President Donald Trump has declared a state of emergency for the whole of Florida, with the state's governor Rick Scott declaring Michael could be "the most deadly, destructive storm to the Panhandle in decades".
Mr Scot added: "If you don't follow warnings from officials this storm could kill you."
Bay County sheriff Tommy Ford said: "I am not seeing the level of traffic on the roadways that I would expect when we've called for the evacuation of 75% of this county."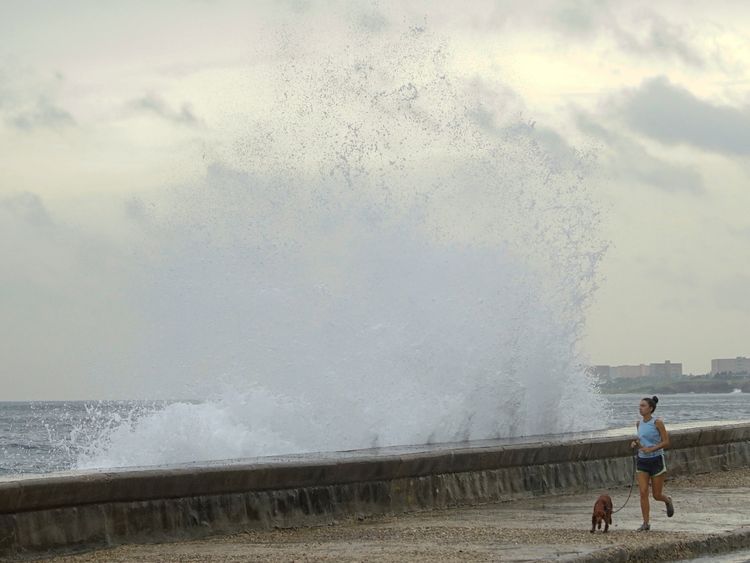 Emergency services have warned those who stay that they may be on their own if things go badly.
Panama City Beach fire department chief Larry Couch said: "If they decide to stay, there will be a point where we can't get to them.
"We will shut down operations at a certain point and when we do that, they're on their own."
Americans in the region are being urged to brace for "major infrastructure damage" to electricity lines, wastewater treatment facilities and transportation networks.
Offshore energy production has already been affected – with US producers in the Gulf cutting oil production by about 40% on Tuesday.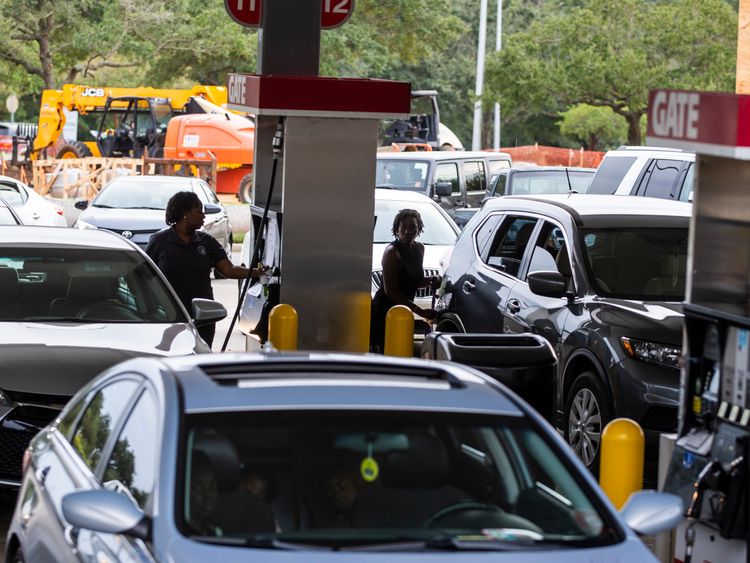 Approximately 2,500 National Guard troops have been deployed to assist with evacuations and storm preparations, and more than 4,000 others are on standby.
There have been concerns that many Floridians have shown a lack of urgency in following the evacuation orders.
More from US
Thirteen people died in Central America as Michael battered the region with rain and winds of up to 85mph.
The last major hurricane to hit the Florida Panhandle, the term used to describe northwestern parts of the state, was Hurricane Dennis in 2005.
[contf] [contfnew]
[contfnewc] [contfnewc]