Californians woke up on Monday to a stimulating New Year's gift: legal recreational cannabis. The state is set to become the world's largest regulated, commercial market of recreational marijuana.
Read more
Over two decades after California legalized the medical use of marijuana, America's most populous state joins Colorado, Washington, Oregon, Alaska, and Nevada to grant stores licenses for selling recreational pot to adults 21 or older.
Under Proposition 64, which passed in November 2016, Californians can also legally grow up to six plants for personal use and possess as much as one ounce.
Tax revenues from sales of cannabis are expected to generate at least one billion a year, according to Reuters. More than one in five Americans will now reside in states allowing the purchase of recreational marijuana, though the federal government still designates it as a controlled substance equivalent in status to heroin or LSD.
Maine and Massachusetts are expected to follow suit and allow retail sales this year. Should California's liberalization of pot laws prove successful, it will set a precedent for other states. Not everyone, however, was in high spirits.
Only 90 businesses have received licenses so far for New Year's Day. Los Angeles and San Francisco were not among them since local regulations were not approved in time. San Diego, San Jose, Santa Cruz, Oakland, Berkeley, Eureka, and Desert Hot Springs are among some of the locales which will have stores selling recreational weed.
The California Police Chiefs Association had opposed the November 2016 ballot measure and warned that Proposition 64 will pose a risk to young people, increase the number of stoned drivers, and raise the cost of policing the new rules and the existing black market, which is expected to endure.
Read more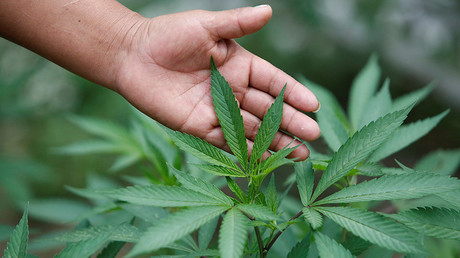 "There's going to be a public-health cost and a public-safety cost enforcing these new laws and regulations," said Jonathan Feldman, a legislative advocate for the California Police Chiefs Association. "It remains to be seen if this can balance itself out."
The black market for marijuana is feared to endure since taxes and fees might inflate the price of retail cannabis by 70%, the LA Times reported in November last year.
Medical patients can continue to buy unlimited quantities, but must present a note from the doctor and a medical ID card to the 'budtender.' Under the new regulations, medical patients who register with the Los Angeles County Department of Health and enlist in the medical marijuana program will not have to pay sales tax.
In July 2017, Uruguay became the only country to legalize and introduce the sale of recreational weed on a national scale, though the nation's population of 3.4 million is minuscule compared to the nearly 40 million of California. Canada is anticipated to be the second country to extend '420' [April 20, a day of cannabis consumption celebrated by 'blazers'] to the whole year, when in July Canadian shops are expected to start selling recreational marijuana.
[contf] [contfnew]
[contfnewc] [contfnewc]
The post 'Happy New Year blunts!' 2018 brings marijuana legalization to California appeared first on News Wire Now.