Disney and Marvel have reportedly halted production on a third Guardians Of The Galaxy film following the sacking of director James Gunn.
According to The Hollywood Reporter, crew who had been assembled to start work on the picture have been dismissed and told they are free to look for new work.
Speculation over the future of the project has been rife since the bombshell dismissal of Gunn last month, which came after old tweets in which he joked about rape and paedophilia resurfaced.
The offensive posts were brought up by critics of the filmmaker, who since shooting to fame has regularly used Twitter to call out US President Donald Trump and become embroiled in disputes with his supporters.
Gunn sought to apologise for the tweets, explaining that in his early career as an aspiring comedian he had tried to get laughs through shock value, but Walt Disney Studios chairman Alan Horn was quick to issue a statement describing them as "indefensible" and announcing that the company had severed ties.
Former Scooby Doo writer Gunn – who has worked on other Marvel films, including Avengers: Infinity War – had already finished a script for a third film, which was due to enter full production in early 2019.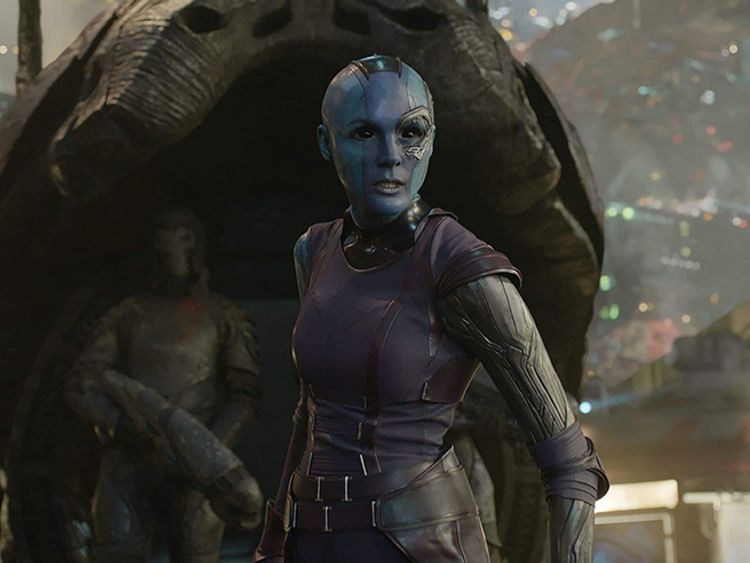 The core cast of the Guardians films – including Chris Pratt and Zoe Saldana – released a statement asking for Gunn to be re-instated, calling on Disney and Marvel to recognise his "redemption".
Actor Dave Bautista – who plays Drax the Destroyer – has been especially outspoken and has suggested he would be prepared to be cut from the series if Gunn – who wrote and directed the first two films – does not return.
But the studios – which enjoyed a worldwide box office gross of more than $1.6bn (£1.2bn) from the first two films – have so far shown no sign of reversing the decision.
More from Ents & Arts
No release date has ever been set for the third Guardians Of The Galaxy, which has proved a huge hit with critics and audiences since debuting in 2014.
The characters were largely unknown before coming to cinemas, with the original comics considered far more obscure than other Marvel franchises like Spider-Man and X-Men.
[contf] [contfnew]
[contfnewc] [contfnewc]