When I interviewed the hottest rapper in the game in mid-August, Cardi B talked about expanding their family."As soon as I finish my work, I've got some things planned," she said last month. "Probably in, like, a year or two." How quickly things change. Some have speculated that Cardi B and Offset may get back together (they have an on-again, off-again history). Cardi herself has said that's unlikely.Whatever the future holds for these two successful artists, we lay people have a talent for projecting ourselves and our own relationships onto celebrity couples. If Cardi and Offset — with their adorable daughter and the means to travel privately or order unlimited Postmates meals or sleep in one of several spare bedrooms — can't make it through a pandemic together, how can the rest of us?Here's why it matters to some folks more than it probably should:We fell in love with their love: Count me among those CRUSHED to discover Kelly Clarkson and Brandon Blackstock were divorcing.I have followed her career since Clarkson burst on the scene as the winner of the first season of "American Idol" in 2002.I dissected every single love song she wrote and performed, and listened to her sing about her difficult relationship with her dad and her inability to find true love.Plenty of Clarkson's followers thought that had changed when in 2012 she started dating Blackstock, a talent manager, and married him a year later.She embraced his two kids from a previous marriage, and the pair had two of their own.They seemed so happy, so in love. We were smitten listening to the lyrics to her 2015 hit single, "Piece by Piece," which revealed how Blackstock's love for her and their young daughter helped Clarkson reevaluate her estranged relationship with her own father."A lot of the reason why I wrote 'Piece by Piece' was, I guess, I didn't realize the gravity of the situation until I had a child of my own, and until I experienced love like I do with Brandon on the daily," she told the Huffington Post in 2015. "I guess you don't realize something is missing until you feel it. I can't imagine walking away from my little girl. I can't imagine not having that love anymore. I didn't know it was missing because I never had it. It was a revelation and that's why I wrote that song. I think a lot of people go through that."Clarkson filed for divorce in June and recently said her life "has been a little bit of a dumpster" since then.Our hearts broke for her a little bit this week when she spoke of protecting the hearts of their children while they go through the divorce process."What I'm dealing with is hard because it involves more than just my heart, it involves a lot of little hearts," Clarkson said Monday during the premiere of her daytime talk show's second season. "We have four kids, and divorce is never easy."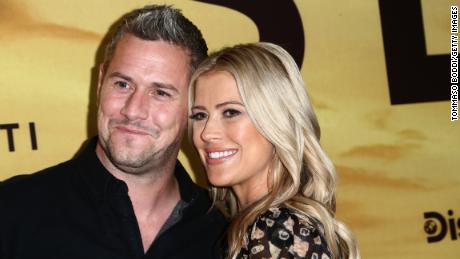 They just seemed like they worked: Back when Christina Anstead was Christina El Moussa, I remember telling my own husband she and her first husband, Tarek El Moussa, seemed like an unlikely pair.We were watching an episode of their hit HGTV series "Flip or Flop" and to me, their energy just seemed … off."But what do I know?" I said to my hubs. "Some people wonder how we work!"Apparently, I wasn't too far off the mark because the couple announced in 2016 that they were splitting after seven years of marriage and two kids.Then she met Ant Anstead, host of the car series "Wheeler Dealers," and found a new match.The now-erstwhile couple had a secret three-month engagement — he told her they were going on a bike ride and then grabbing dinner and proposed at sunset on the beach — and held a surprise wedding in December 2018. They seemed ideally suited for one another.They both had children from previous marriages and welcomed a son together after they married.On her solo show, "Christina on the Coast," the Ansteads appeared to have fun together and seemingly succeeded at blending their families.Alas, she announced over the past weekend that she and Ant have separated.I did not see that split coming either.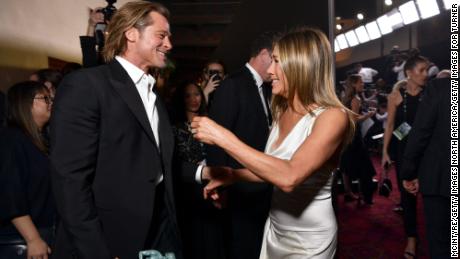 We can't move on, even when they have: Jennifer Aniston and Brad Pitt divorced way back in 2005. Yet, to this day, the public can't let them be within 100 miles of each other without turning it into a cause for speculation.There was genuine love there, people!Pitt and Aniston recently participated in a virtual table read of "Fast Times at Ridgemont High," and the world only had eyes for them.What makes people continue to be drawn to a couple 15 years after they have broken up?Ask those who still miss Justin Timberlake with Britney Spears, Jennifer Garner and Ben Affleck, or Nick Lachey being a newlywed with Jessica Simpson.No disrespect to their current partners, but we had history and investment in the old ones. I interviewed Ben Affleck back in February and had to stop myself from asking, "What happened with you and Jen (Garner, not Lopez)?!? You guys were my faves!"That's pretty much what it boils down to. Celebrity couples are our real-life romance novels. We seemingly want them, scratch that, need them to have a happily ever after — for us.Randall Kessler is a divorce attorney, author and CNN/HLN contributor who has represented clients including "Real Housewives of Atlanta" star NeNe Leakes, rapper Juvenile and Usher Raymond's first ex-wife, Tameka Foster, in their respective high-profile divorces and family court cases.Relationship drama is one of the great equalizers, Kessler told me."It makes (celebs) human," said Kessler, who is also an adjunct professor at Emory University School of Law. "We see these superstars who have it all, they have money and fame, and guess what? They have the same failings and the same issues we all do." When you think about it, that's simultaneously sad and comforting.
For your weekend
Three things to watch:
'Schitt's Creek'Dying to see what all the fuss is about? This comedy series swept the Emmys and makes for perfect binge watching.Created by father-son duo Eugene and Daniel Levy, who also star in the series, it follows the wealthy Rose family as they find themselves down on their luck and forced to move to Schitt's Creek, a town they purchased as a joke.Those who love it, really love it.All six seasons of the series are streaming on Netflix.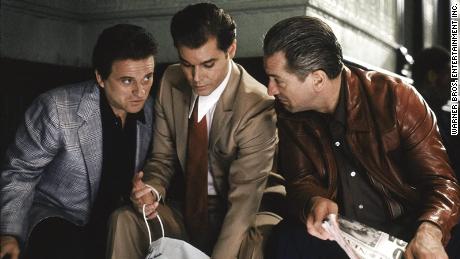 'Goodfellas'In honor of the 30th anniversary of the mob movie to end all mob movies (how has it been that long?), you need to slice some garlic cloves for your marinara with a razor blade and hang out this weekend with Henry Hill and the boys.Anyone who knows me knows that I am kind of obsessed with "Goodfellas." (I rewatch it weekly, seriously.)I shared an essay about my devotion to the Martin Scorsese film for the CNN podcast "Lisa, Sandra and Kristin Go to the Movies." "Goodfellas" is currently streaming on Amazon Prime and YouTube.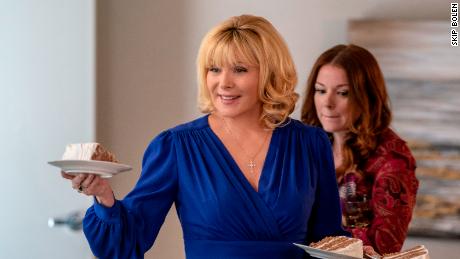 'Filthy Rich'I'm a fan of trashy TV. CNN's Brian Lowry described the Fox series as a bit of "a Franken-soap" about a mega-wealthy televangelist (played by Gerald McRaney) whose secrets come out after his death.I love a good Southern Gothic drama filled with hypocrisy and illegitimate children, especially when it stars Kim Cattrall, one of the main reasons I was a devoted fan of "Sex and the City." The series airs on Sunday nights, and the first episode is currently streaming on Fox Now. Two things to listen to: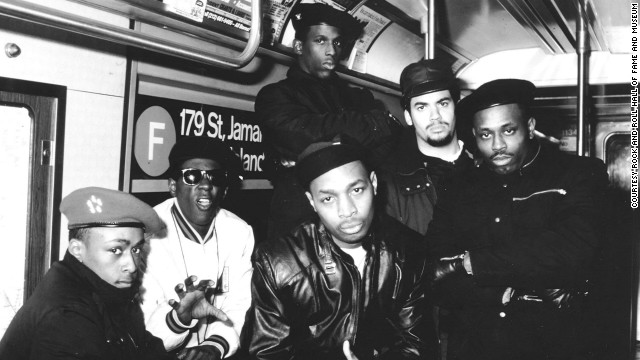 It has Read More – Source
[contf] [contfnew]
[contfnewc] [contfnewc]