As has become a custom, Apple has simultaneously released software updates for nearly its entire suite of consumer products today—including iOS 13.3, iPadOS 13.3, macOS Catalina 10.15.2, watchOS 6.1.1, tvOS 13.3—and an update for HomePods. All updates should be available to all users by the end of the day.
iOS 13.3 and iPadOS 13.3 together make for arguably the most notable update. They introduce yet another feature that was originally pitched by Apple as part of iOS 13 but delayed before that annual update's release this September: Communication Limits in ScreenTime. Parents can now whitelist contacts for their kids' accounts, which allows them to block their kids from communicating with anyone outside the list on Apple-made apps like Messages and FaceTime, with exceptions for emergency calls and services like 911.
These two updates also introduce new layouts for certain publications in Apple News+, adds a new interface for liking or disliking stories in News, and expands on the news options and coverage in the Stocks app.
macOS Catalina 10.15.2 gets most of these same News and Stocks features, plus the restoration of the column browser view in Apple Music, and the addition of Apple Remote app support for the Music and TV apps on Macs.
Additionally, tvOS 13.3 is a somewhat notable update for recent Apple TV streaming boxes. It includes a slight homescreen redesign for video previews as well as a change to the top shelf of content visible on that screen. Whereas it previously showed you the next items in your TV app queue while that app was selected, it will now recommend new content there by displaying trailers and previews. However, an option has been adding to settings to let you switch back to the old way.
Today's HomePod update improves voice recognition for family members and "allows individual family members to enable/disable personal requests." watchOS 6.1.1 is a minor update that contains unspecified bug fixes and optimizations. Apple also released a security update for watchOS 5 for users who do not have an iPhone capable of running iOS 13, as watchOS 6 requires the latest iPhone software.
All of the updates today also have a plethora of bug fixes and security updates for their respective platforms, which you can find in Apple's release notes below.
iOS and iPadOS 13.3 release notes
iOS 13.3 includes improvements, bug fixes, and additional parental controls for Screen Time.

Screen Time

New parental controls provide more communication limits over who their children can call, FaceTime, or Message
Contact list for children lets parents manage the contacts that appear on their children's devices

Apple News

New layout for Apple News+ stories from The Wall Street Journal and other leading newspapers
Easily like or dislike stories with a tap

Stocks

Stories from Apple News are now available in Canada in English and French
Continue reading with links to related stories or more stories from the same publication
Breaking and Developing labels for Top Stories

This update also includes bug fixes and other improvements. This update:

Enables the creation of a new video clip when trimming a video in Photos
Adds support for NFC, USB, and Lightning FIDO2-compliant security keys in Safari
Fixes issues in Mail that may prevent downloading new messages
Addresses an issue that prevented deleting messages in Gmail accounts
Resolves issues that could cause incorrect characters to display in messages and duplication of sent messages in Exchange accounts
Fixes an issue where the cursor may not move after long-pressing on the space bar
Addresses an issue that may cause screenshots to appear blurry when sent via Messages
Resolves an issue where cropping or using Markup on screenshots may not save to Photos
Fixes an issue where Voice Memos recordings may not be able to be shared with other audio apps
Addresses an issue where the missed call badge on the Phone app may not clear
Resolves an issue where the Cellular Data setting may incorrectly show as off
Fixes an issue that prevented turning off Dark Mode when Smart Invert was enabled
Addresses an issue where some wireless chargers may charge more slowly than expected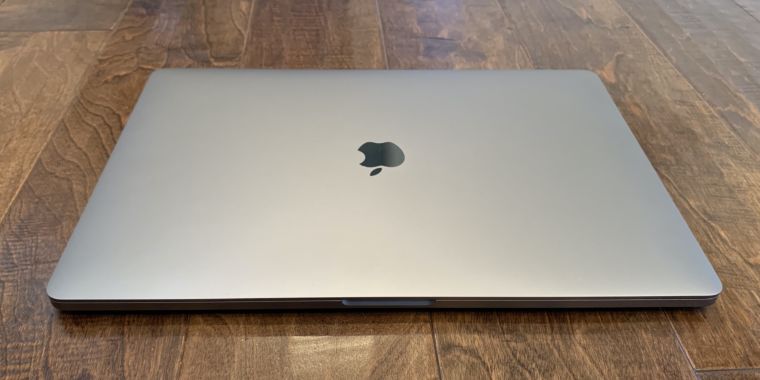 macOS Catalina 10.15.2 release notes
The ‌macOS Catalina‌ 10.15.2 update improves the stability, reliability, and performance of your Mac and is recommended Read More – Source