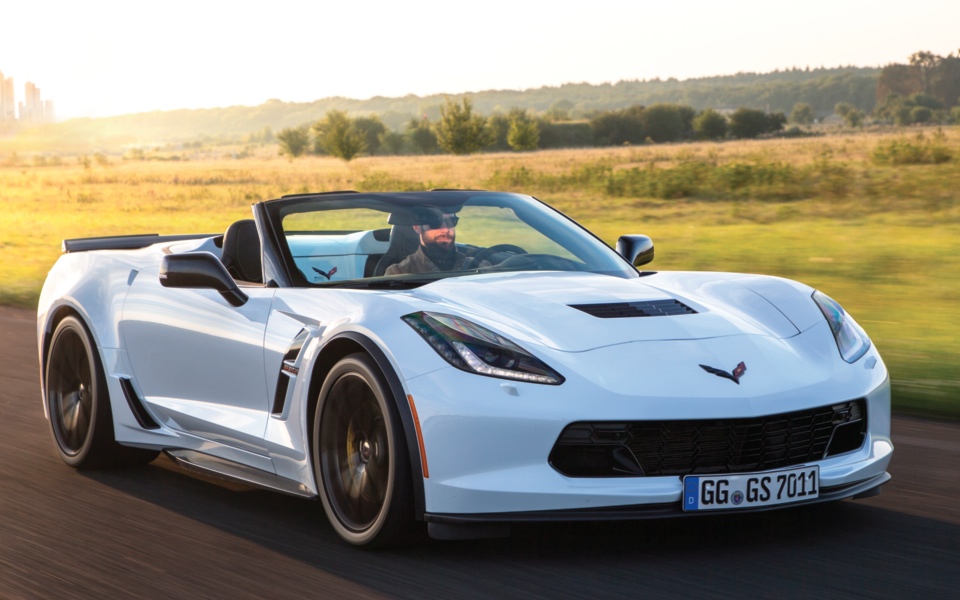 Chevrolet has spent more than 65 years refining the front-engined Corvette, and this is the star-spangled result. But ever-tightening emissions regulations, plus the imminent arrival of a new, mid-engined model – much to the consternation of the Corvettes loyal fanbase – mean time is almost up for this iconic sports car.
The UK has just one official supplier for Corvettes: Ian Allan Motors of Virginia Water, Surrey. Its the custodian of the last few seventh-generation Corvettes for British buyers. Stock is limited, so youll need to be flexible on options if you want one.
Do not mistake this Corvette Grand Sport for a one-off personal import. It was built to comply with European legislation and tailored for the UK market. It also comes with a three-year pan-European warranty and breakdown cover, so owning one should be no more stressful than any other sports car.
A bellowing 6.2-litre naturally aspirated V8 engine is not something you see in many sports cars, however, certainly not in 2019. Grand Sport specification means this veteran Vette produces an impressive 466hp, along with 465lbft of muscular torque. It sends power to the rear wheels via a seven-speed manual gearbox or eight-speed automatic with paddle-shifters.
It also makes the Grand Sport seriously quick, with 0-60mph sorted in just over four seconds. Find enough space and a top speed of up to 180mph is possible. You can choose from five different driving modes, including a Weather setting tailored to driving this thundering brute in the rain.
Engaging Sport mode stiffens the ride from the magnetically adjustable suspension and adds weight to the steering. It also helps deliver a pleasing amount of growl and bark from the four exhaust tailpipes. Even Eco mode is available, saving fuel by shutting down some of those eight cylinders when not theyre needed. It helps nudge fuel economy into the low-20s, compared to mid-teens (ouch!) when pushing on.
You dont need to go fast, though; just cruising at normal speeds with the roof down is a joy. Let the auto box do the work and watch other motorists gawp at this fulsome chunk of Americana. In Grand Sport trim the Corvette certainly stands out, with widened bodywork plus extra air vents and spoilers. The inside is similarly purposeful, with the centre console angled towards the driver. Sports seats grab you in the right places and a flat-bottomed steering wheel is finished in suede for the full race car effect.
Theres plenty of carbon fibre trim throughout the cabin, but it cant disguise some low-rent materials. Thankfully, the generous standard specification partly makes up for this. A digital dashboard, head-up display, cruise controlRead More – Source