Steve Stephens More Content Now CINCINNATI — Museums come in all shapes and sizes. The Taft Mu..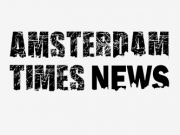 Steve Stephens More Content Now William Howard Taft, the only man to serve as U.S. president an..
Named after its patron Michel Roux Jr, this formerly fusty French fine-dining stalwart in Westminste..
Welsh food doesn't get as much of a look in as the other Celtic cuisines from Scotland and Ireland. ..
Aston Martin's dynamic president and CEO Andy Palmer is making up for lost time. Until recently, the..
Artefact London, a custom suit company that made the 2018 Forbes 30 Under 30 List, is now accepting ..
Bombay Bustle 29 Maddox Street, W1S WHAT AND WHERE? If you toss a poppadom into Mayfair, you're boun..
Ford hit the jackpot with the 1965 Mustang. It offered sporty styling, an upwardly-mobile image and ..
Steve Stephens More Content Now PITTSBURGH — A warm, sunny day might not be the best time to vi..
Steve Stephens More Content Now The canawlers who plied the Ohio and Erie Canal in the early 19..