Comedian Bill Burr called out "fascist liberals" who "attack" him over transgender issues and tell h..
Obama opens up on his post-White House life Barack and Michelle Obama will work both in front of a..
The singer who was off the radar for a minute while she worked on her new album had quite the busy w..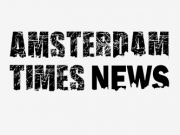 The royal wedding came to Q&A on Monday night, along with one of the other great democratic question..
Kanye Wests recent Twitter reawakening has, without a doubt, made his life even busier than it proba..
The first trailer for Johnny Depps upcoming movie "City of Lies" was released Monday. The plot of t..
Talk show host Wendy Williams claimed that Kanye West "is not well," after he expressed support for ..
Friends of Prince Harry and his new bride Meghan have been sharing their photos of the big day in Wi..
Barack and Michelle Obama have signed a deal to produce "films and series" for Netflix, it has been ..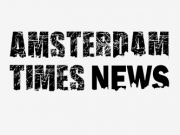 Netflix announced a production deal on Monday with Barack and Michelle Obama that will see the forme..