The filing Wednesday will help "expedite an equitable resolution of the claims made by the survivors of sexual abuse perpetrated by Larry Nassar," USAG said. "We owe it to these brave women who have come forward."The organization said the filing for bankruptcy protection doesn't change its day-to-day operations. Attorney John Manly said that USAG's leadership "has proven itself to be both morally and financially bankrupt.""This bankruptcy filing will suspend all lawsuits by Nassar survivors and their ongoing efforts to discover the truth about who at USA Gymnastics and the US Olympic Committee knew about Nassar's criminal conduct and failed to stop it," Manly said. Stu Mollrich, a senior attorney at Manly, Stewart & Finaldi, said their firm represents clients with 215 claims against USA Gymnastics.He estimated there are 350 to 400 claims nationwide. He told CNN a recent court order indicated there are 345 plaintiffs in federal cases in Michigan that are consolidated.The claims against USAG will be paid by insurance companies, the organization said."We believe that the bankruptcy court is the best forum in which to implement appropriate procedures to equitably resolve claims and allocate the insurance proceeds among claimants," USA Gymnastics said. Nassar, a former USA Gymnastics physician, was sentenced in January to 40 to 175 years in prison after he pleaded guilty to seven counts of sexual misconduct. Nassar, 55, is in a federal prison in Florida and isn't eligible for release until 2069. Before the sentencing, more than 150 women and girls told a judge that Nassar had sexually abused them under the guise of providing medical treatment.Since then, USAG has been mired in one scandal after another, including recent criminal charges against former employees, a revolving door of presidents, and even the possible removal of USAG's status as the US governing body for the sport."We expect to keep working with (United States Olympic Committee) to act in the best interests of all gymnasts," USA Gymnastics said in a statement Wednesday.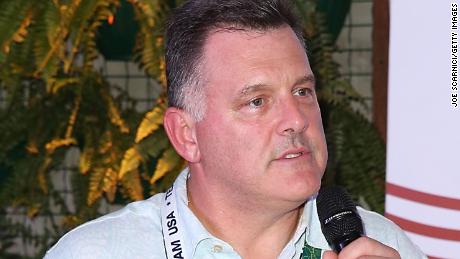 While USAG vowed to rebuild after the Nassar scandal, it hasn't been able keep its top leadership intact. At least seven high-profile USAG officials — plus an entire board of directors — have recently left their jobs, even though some didn't start until after Nassar was arrested:• In March 2017, CEO Steve Penny resigned. Two months ago, he was arrested on suspicion of removing documents related to the Nassar case from a gymnastics training facility in Texas.• In January, the entire USA Gymnastics board resigned over the Nassar scandal. A new 15-member board took over in June.• In May, the head of USAG's head of women's program, Rhonda Faehn, suddenly left. The organization didn't say why.• In August, after just three days on the job, elite development coordinator Mary Lee Tracy resigned after she "inappropriately contacted a (Nassar) survivor" who had criticized her, USA Gymnastics said.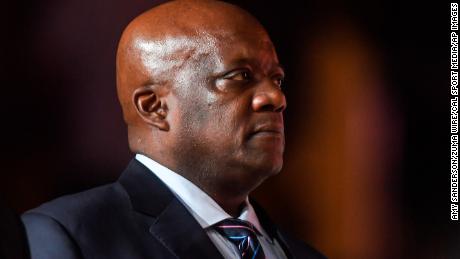 • In September, CEO Kerry Perry resigned after nine months. Critics said Perry failed to take adequate action during the Nassar fallout and gave boilerplate soundbites when asked for solutions. • In October, former US Rep. Mary Bono resigned as interim president and CEO after less than a week on the job. She was embroiled in two controversies during her first few days in office. • Also in October, head tumbling coach Sergio Galvez was directed to resign "pending an investigation of a report filed at the US Center for SafeSport," USAG said. No details were released on what was alleged in that report.• And in November, USAG's longtime chief operating officer Ron Galimore resigned. USAG did not respond to CNN's questions about why Galimore left.
CNN's Jean Casarez, Steve Almasy and Jason Hanna contributed to this report.
Original Article
[contf] [contfnew]
[contfnewc] [contfnewc]