The US military is ready to provide Donald Trump with options on striking Syria, the US defence secretary has said.
James Mattis said the US was still assessing intelligence relating to Syrian President Bashar al Assad's involvement in a chemical attack last week, in which 70 people are said to have died.
"We're still assessing the intelligence – ourselves and our allies. We're still working on this," he said, adding that the military was ready to provide the President with military options, if appropriate and at the President's request.
:: Corbyn demands Commons vote on Syria action
His statement followed Mr Trump's warning for Russia to "get ready" because missiles "will be coming".
"Russia vows to shoot down any and all missiles fired at Syria," the President tweeted.
"Get ready Russia, because they will be coming, nice and new and 'smart!' You shouldn't be partners with a Gas Killing Animal who kills his people and enjoys it!"
:: Airlines warned over danger of Syria airstrikes
Russia slammed the President for his approach and said it did not participate in "Twitter diplomacy".
"We support serious approaches," the Kremlin said.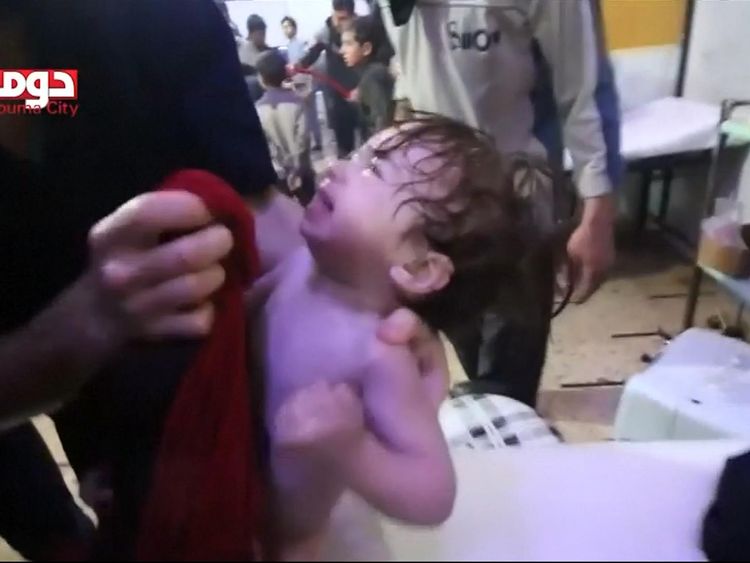 "As ever, we believe it is important not to take steps that could damage an already fragile situation."
Maria Zakharova, a spokeswoman for the Russian foreign ministry, said any military bombardment by the US could be an attempt to destroy evidence of the gas attack in Douma.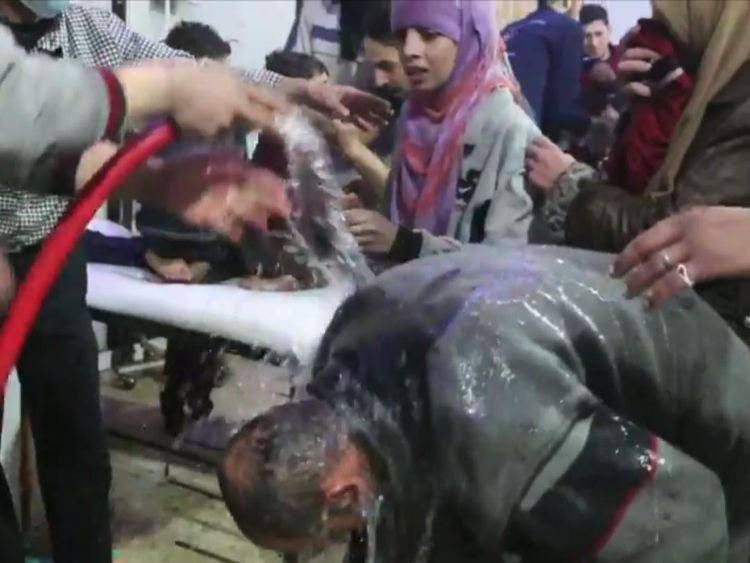 Russian President Vladimir Putin also spoke with Israeli Prime Minister Benjamin Netanyahu, urging him not to take action to destabilise Syria and threaten its security.
:: Poll: Britons baulk at conflict with Russia over Syria
Syria joined Russia in denouncing Mr Trump's threat to attack the country, saying his words were "reckless" and endangered international peace and security.
Russia and Syria both claim the chemical attack reports are bogus and have denied any involvement, with Moscow accusing activist group the Syrian White Helmets of faking the attack.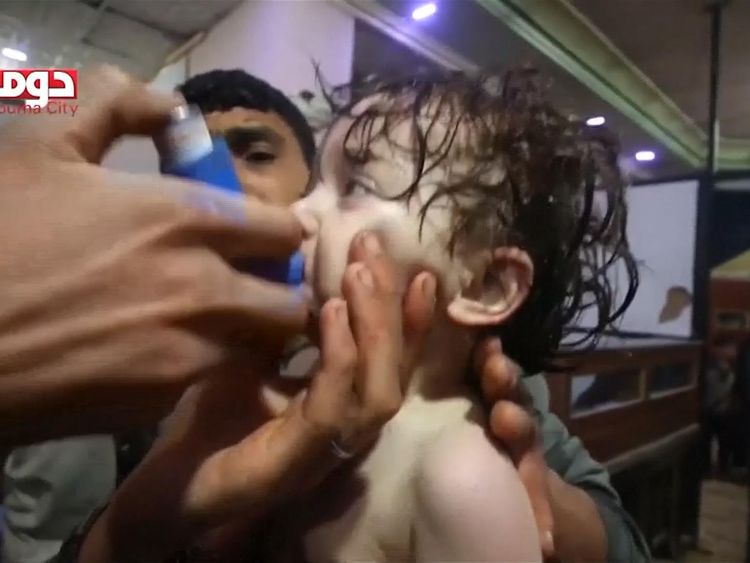 Theresa May will convene a special "war cabinet" on Thursday as the UK prepares to join tripartite military action against the Syrian regime.
:: Toxic Syria: A poisonous layer cake of rivalries
The Cabinet is expected to be asked to approve a form of British participation in action led by France and the US, aimed at Syrian President Bashar al Assad's chemical weapons infrastructure.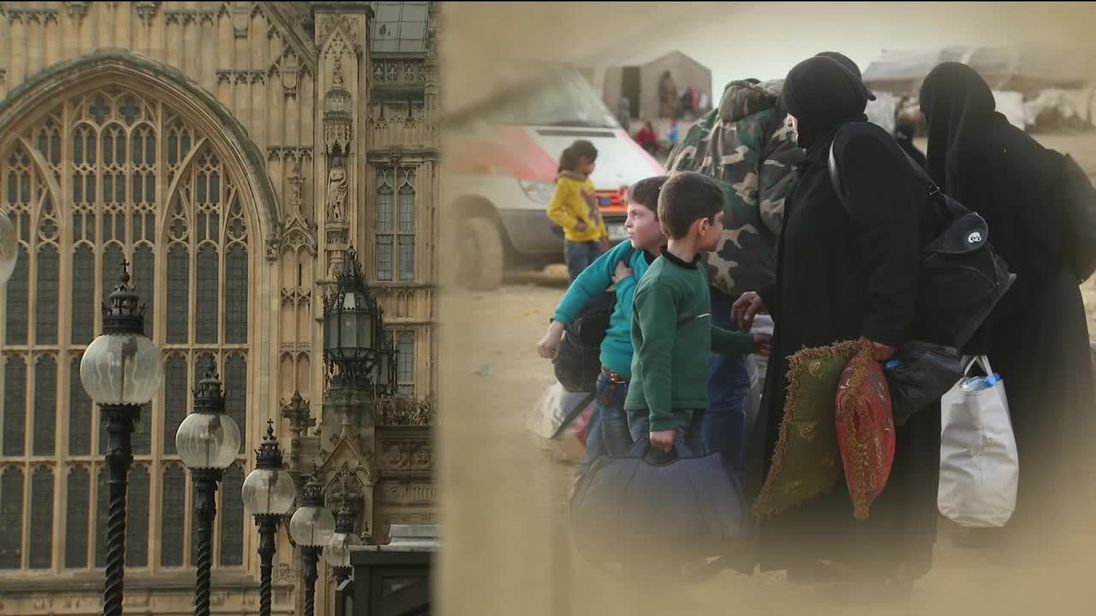 The Syrian Observatory for Human Rights, a British-based war monitor, said pro-government forces were emptying main airports and military air bases.
More from Syria
The Syrian military has also been re-positioning some air assets to avoid the fallout from possible missile strikes, US officials said.
As tensions grow, European air traffic control agency Eurocontrol has warned airlines to exercise caution in the eastern Mediterranean due to the possible launch of airstrikes over Syria in the next 72 hours.
[contf] [contfnew]
[contfnewc] [contfnewc]