Temperatures have plummeted to -37C as the US Midwest and Northeast is hit by a record Arctic blast.
Cold weather records were set from Arkansas to Maine on Thursday and the freezing air is expected to last through the weekend and reach as far south as Texas and the Florida Panhandle.
In New Hampshire, the cold set a record for the day of -37C on Mount Washington.
An investigation has been launched by the humane society after a dog was found "frozen solid" on the porch of a home in Toledo, Ohio.
Temperatures are not expected to top -18C in many areas until next weekend, and it is likely to be -7C or colder during New Year's Eve celebrations in New York.
Forecasters have warned people of hypothermia and frostbite has the prolonged cold snap triggers organisations to get homeless people off the streets.
In New York and Pennsylvania, residents are still cleaning up following a massive snowfall. Firefighters had to use a bucket loader to rescue someone trapped in their home in Lorraine, New York.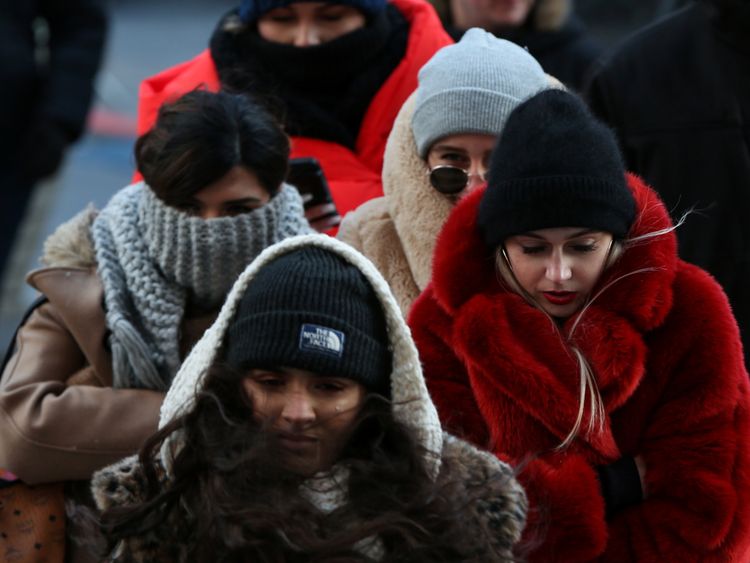 Three people were killed after a car slid off an icy road and flipped into a canal in Oregon earlier this week.
It was so cold, officials in New Jersey cancelled a New Year's Day polar bear plunge, in which swimmers dash into the Atlantic Ocean.
More from US
Energy costs were projected to increase by 12% for natural gas, 17% for heating oil and 8% for electricity as America shivers in the cold weather, according to the US Energy Information Administration.
On Friday, President Donald Trump claimed the US East Coast "could use a little bit of that global warming" to combat the freezing temperatures.
[contf] [contfnew]
[contfnewc] [contfnewc]
The post US big freeze: Temperatures plummet to -37C appeared first on News Wire Now.