Amber Guyger is accused of entering the apartment of 26-year-old Botham Jean last year and fatally shooting him as he watched TV on the couch, Jason Hermus, a Dallas County prosecutor, told jurors this week.Guyger's defense team claims that she mistook Jean's apartment for her own, which was one floor below. The prosecution rested its case Thursday, and next up is the defense calling its own witnesses, including Guyger herself.Here are the major developments in the case so far.
A gag order is broken
The trial began with a broken gag order. District Judge Tammy Kemp issued a gag order prohibiting the attorneys from speaking publicly about the case. Kemp expressed frustration with Dallas County District Attorney John Creuzot for doing a television interview that aired Sunday night. In the interview, Creuzot spoke about how observers were "misinterpreting" the facts of the case and how murder was the appropriate charge for Guyger. Kemp said she intends to sequester the jury for the proceedings.
Jean's parents see the video of his final moments
Kemp asked for the body camera footage of Jean's final moments to be played on Wednesday, the third day of the murder trial.Video showed police trying to save his life as he lay bleeding from a gunshot wound on the floor.The video was played without the jury in a discussion of evidentiary matters. But it sent Jean's parents, Allison and Bertrum, as well as other family and friends walking out of the courtroom. It was their first time seeing the footage, and they didn't know it would be played, family attorney S. Lee Merritt told CNN."I'm so sorry. I didn't give any thought to the alleged victim's family," Kemp said.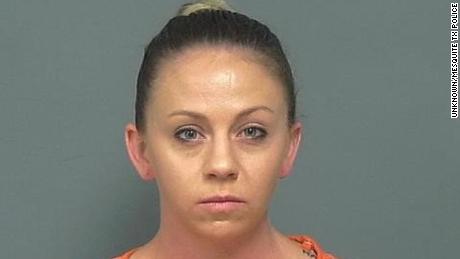 Guyger texted her partner after the shooting
Prosecutors argued that Guyger did not do enough to save Jean once he was shot. "When you listen critically to what she is saying, you are going to hear that she is as concerned or more concerned about how this is going to affect her than this poor guy on the floor next to her," Hermus said, referencing a 911 call Guyger made shortly before 10 p.m., in which she said 19 times that she was in the wrong apartment.Guyger said she performed first aid on Jean, an affidavit said. But, prosecutors argued, she did not render adequate aid nor did she use the first aid supplies in her work bag.While she was on the phone with a 911 dispatcher, Guyger sent two text messages to her partner on the force — whom prosecutors said she was intimate with — one at 10:02 p.m. saying,"I need you … hurry," and another a minute later saying, "I f***ed up," according to the testimony.Authorities recovered those text messages, but Guyger allegedly deleted other messages, Hermus said. Rather than texting her partner, Guyger should have devoted all of her attention to providing first aid to Jean, Hermus said.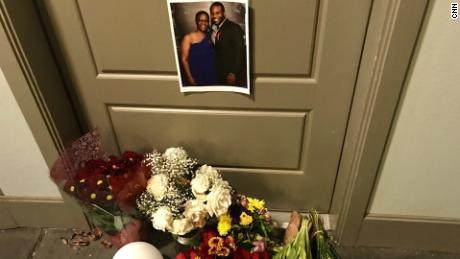 Texas Ranger says it's reasonable to think he was a burglar
On Wednesday, Texas Ranger Sgt. David Armstrong testified outside of the jury's presence in an evidentiary hearing that given the similarities between the two floors Guyger was reasonable to think that Jean was a burglar when she entered the home and that there was no probable cause to arrest her."I don't believe that (the shooting) was reckless or criminally negligent based on the totality of the investigation and the circumstances and facts," Armstrong said.Armstrong testified that many of tRead More – Source