Drastic changes to our routines have forced us to alter our social habits and re-evaluate our relationships – the effects of which could continue into our lives after lockdown, according to experts speaking to Euronews.
These changes could also have a significant impact on our mental health even as stringent stay-at-home measures continue to lift across Europe.
[contfnewc] [contfnewc] [contfnewc]
"Massive levels of stress and anxiety are a big factor," clinical psychologist Dr Eddie Murphy told Euronews. "It will impact different populations in different ways, but individual stresses have been ramping up."
The Ireland-based psychologist noted that each nation would be looking at its own protections for mental health amid the pandemic, but stressed that psychological first aid would be necessary.
He said: "This would be a one-off immediate approach, and would be around for the general public to use if they are distressed."
According to Dr Murphy, the interventions being crafted are built around three specific stages: the first being broad-based for stress and anxiety, a second for generalised anxiety and "disrupted grief", and a peak level for those who could be experiencing post-traumatic stress disorder (PTSD).
[contfnewc]
He said the interventions would be in place for everyone, but would be on a particular alert for children, those with disabilities, and the vulnerable.
There will be 'a lot of bereavement'
At the start of the crisis, "we had the preparation phase with a lot of anxiety," Dr Murphy said, adding that we had since passed through a "heroic phase, where everyone pulls together".
"We're now in the disillusioned phase, where there's going to be a lot of exhaustion and disillusion."
Following this, Dr Murphy said comes the "recovery phase," which will bring "a lot of bereavement" and "disrupted grief".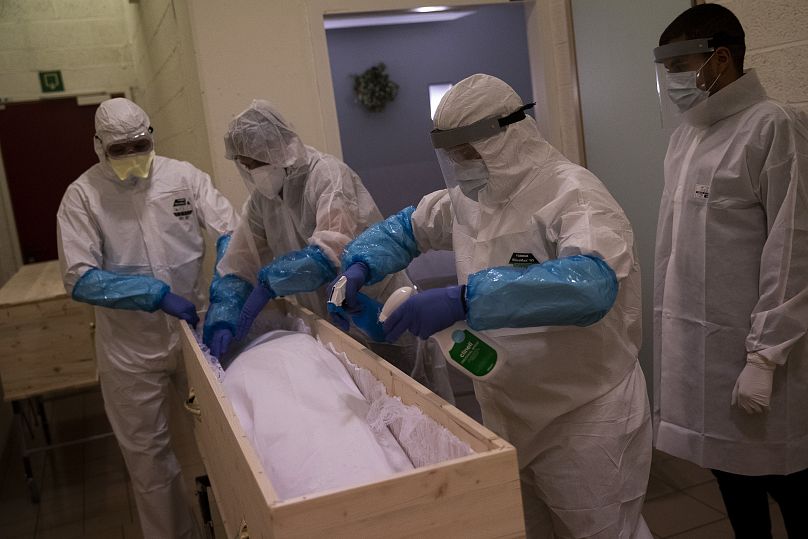 [contfnewc] [contfnewc] [contfnewc] [contfnewc]
This refers, in part, to the mourning rituals that have been entirely upended by COVID-19 as friends and relatives have been unable to properly say goodbye to loved ones due to the transmission of the disease.
Dr Murphy said: "From an Irish perspective, you have a wake where you can observe the body.
"But COVID-19 stops the structure [of grieving] for that group of people, and can be very significant for some. "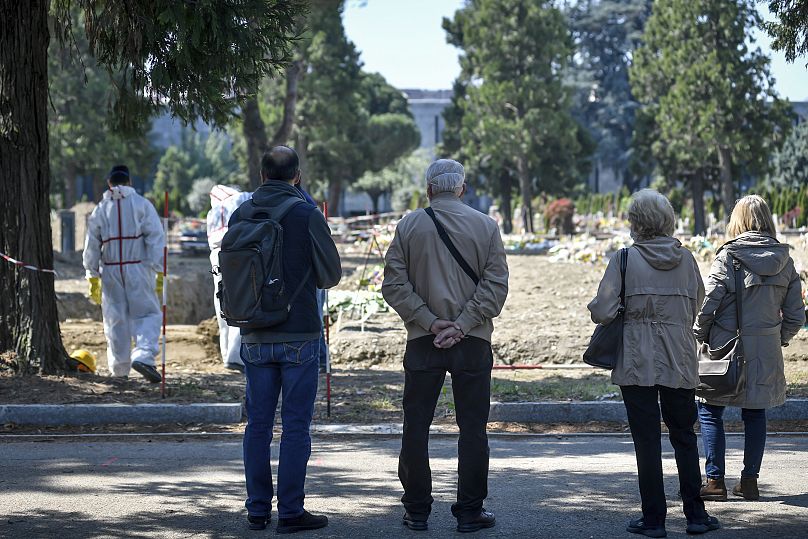 [contfnewc] [contfnewc] [contfnewc] [contfnewc]
It's 'time to re-prioritise' what matters in relationships
The effect of lockdowns across Europe aren't always negative. For many, they will have also proven to be a good opportunity to re-evaluate personal relationships.
For cohabiting couples, social psychologist and relationship scientist Veronica Lamarche said partners could use the lockdown to work to "re-prioritise what they want to be getting out of these relationships."
"Think of lockdown as a clean slate. Things that weren't working well before, we can focus on and re-invest."
She then noted that some couples would be feeling a strain due to unusual circumstances "bringing to light issues" when spending a lot of time together.
"Some countries will say there has been a sudden increase in divorce rate, which is partly natural because you're forced to evaluate and re-prioritise what matters," she said.
But for others, she added: "Some are really valuing and appreciating the time they're able to spend with their partners.
"Before lockdown, external [factors] may have been taking away from the relationship."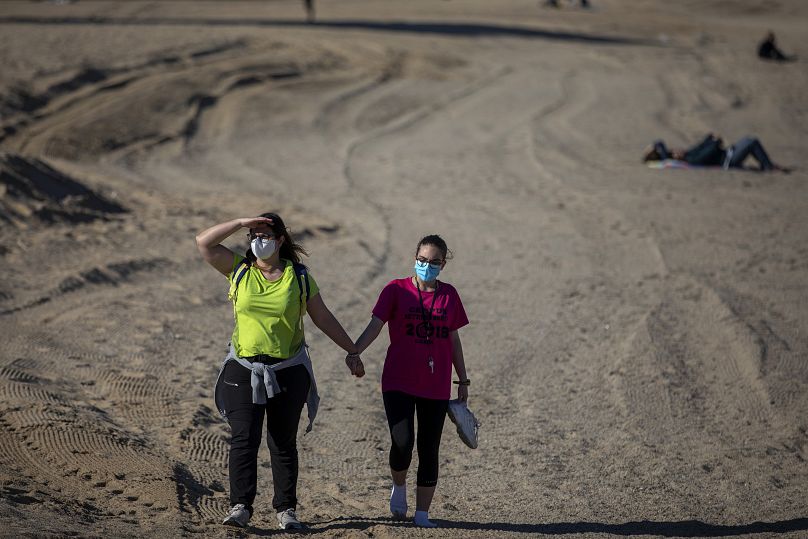 [contfnewc] [contfnewc] [contfnewc] [contfnewc]
According to Lamarche, strange actions from politicians on the television or watching people breach social distancing guidelines can also be a factor to draw people together.
"When a politician is behaving in a way we don't expect, it can make us lean closer into our relationship and focus on the good things in our partner and re-establish order."
She added: "When you see a neighbour who is maybe ignoring social distancing, we can turn to our relationships for a sense of normalcy and stability during those times."
The 'value' of face-to-face interaction
More widely than this, an extended lack of physical face-to-face communication could prompt people to realise just "how valuable" social interactions can be, according to behavioural psychologist Benjamin Voyer.
He told Euronews: "Humans are very social by nature. The things we find to replace these [interactions] do have merit, but people are discovering how tiring virtual communication can be.
"With face-to-face communication, we can sense and communicate in a much more subtle way.
"But with online interaction, we need to compensate for the lack of cues that we usually use to signal we are engaged, happy, etc.
"This makes it more tiring."