Former Bangladeshi Prime Minister Khaleda Zia was recently sentenced to 5 years in prison for her apparent involvement in a case of embezzlement from a trust fund for the Zia Orphanage, a charity named after her husband, former president, Ziaur Rahman. Rahman was assassinated in 1981. The 632-page verdict was announced in a courtroom in the capital, Dhaka, on Feb. 8. Afterwards Zia was taken to the Dhaka Central jail.
During her most recent tenure as prime minister (2001-2006), it was discovered that Zia, along with her son and four others, embezzled up to 21 million taka (about $250,000) from foreign donations to the orphanage.
This Tuesday, Zia's lawyers appealed the decision, arguing that the verdict was influenced by the government and politically motivated. On Thursday, Bangladesh's High Court accepted the petitions and will fix bail this Sunday.
The Zia Orphanage graft conviction has been criticized by supporters as being politically motivated because Zia (and her family) will be effectively barred from running in Bangladesh's upcoming elections in December. The country forbids anyone convicted and dealt a sentence of more than two years from participating in general elections. Zia was the chairperson of the nation's main opposition party, the Bangladesh Nationalist Party (BNP). Her son, who currently lives in exile in the U.K., was the vice chairman.
In 2011, Bangladesh's Anti-Corruption Commission had also filed what became known as the Zia Charitable Trust case, accusing four people, including Zia, of misappropriating nearly $404,000 from the trust. A hearing on that matter is scheduled for February 25 and 26.
While her co-conspirators in the Zia Orphanage case were sentenced to 10 years, the judge said Zia was given a shorter term "considering her health and social status." Zia is currently facing 34 court cases against her and has reportedly skipped about 143 hearings over the last six years. Zia herself has dismissed the legal moves against her as attempts to demonize her as a political figure and humiliate her party. At a press conference the day of the verdict, Zia blamed the current ruling party, the Bangladesh Awami League, for unleashing a "reign of terror."
Zia has been active in politics since the early 1980s, and became the country's first female prime minister in 1991. The Muslim-majority country has since only elected one other woman as leader, current Prime Minister Sheikh Hasina, who has been at odds with Zia for years.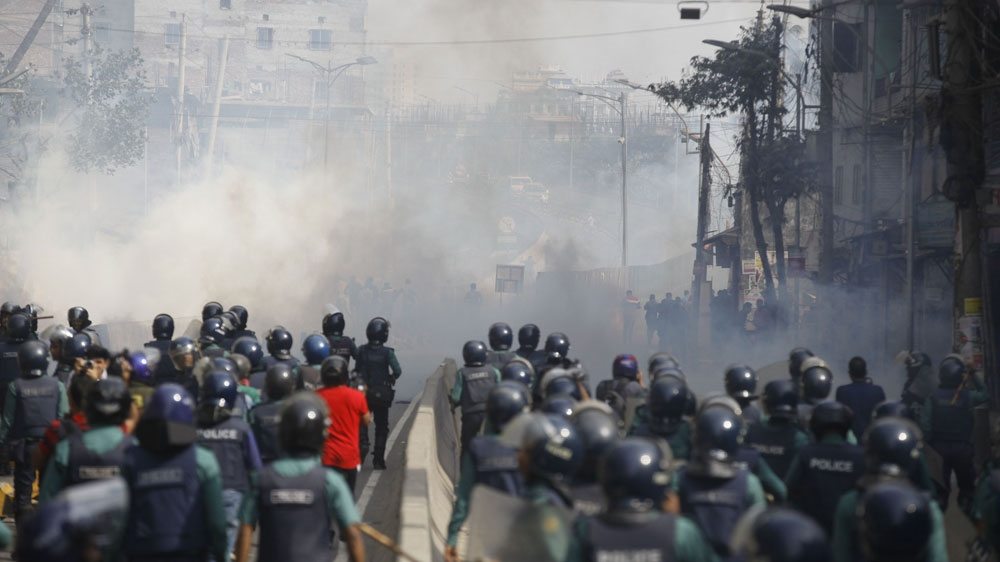 Domestic unrest has ensued from the situation in Dhaka. Thousands of Zia's opposition supporters escorted her car to the magistrates court and, following the verdict, protests broke out in the capital city. More than 3,500 supporters had been detained over the span of a week as 5,000 police were deployed, according to a senior officer.
Human Rights Watch has warned the Bangladesh government to stop making arbitrary arrests and unwarranted detentions after the Dhaka-based legal aid and human rights organization Ain O Salish Kendra reported that a total of 1,786 persons had been unlawfully arrested over the course of eight days. Despite the heavy presence of security forces, the BNP has called for "peaceful protests across the country."
#FreeKhaledaZia#KhaledaZia#PeacefulProtestBD
BEGUM ZIA WILL BE FREED THROUGH PEACEFUL MOVEMENT – MIRZA ALAMGIR https://t.co/toekghkDM2pic.twitter.com/W1pJtKEz18

— BNP Communication (@bnpbangladesh) February 15, 2018
Zia's son, Tarique Rahman, who has lived in exile in London for the past 9 years, has since been named acting chief of the BNP in the wake of her detainment. Senior Secretary General of the Party Ruhul Kabir Rizvi has said that Rahman will lead the party from London, despite being convicted of yet another crime in early February.
In 2016, Mr. Rahman was sentenced to 7 years for money laundering, and he is still being tried on several other charges, including his involvement in a 2004 grenade attack that killed 23 people and injured current Prime Minister Hasina.
When asked if it was problematic to have an outlaw lead the party from abroad, Mr. Rizvi said, "There is no problem for him to be the party chief."
LIMA CHARLIE NEWS, with Ashley Bogdan
Lima Charlie provides global news, insight & analysis by military veterans and service members Worldwide.
For up-to-date news, please follow us on twitter at @LimaCharlieNews
In case you missed it: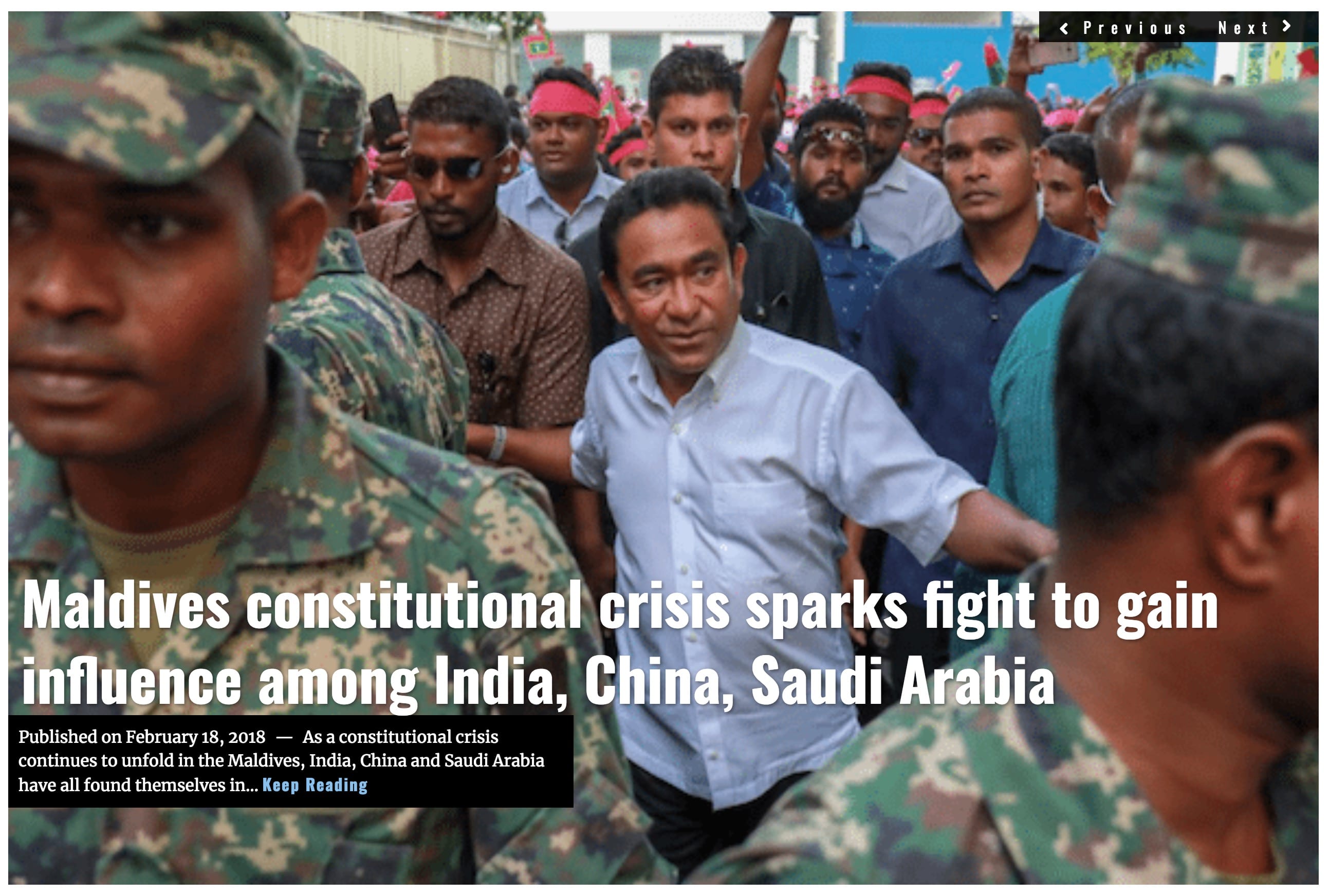 [contf] [contfnew]

[contfnewc] [contfnewc]