A Florida bill to tighten gun controls has been approved by the state's second legislative body – now only a veto by the Governor can stop it becoming law.
The bill, which passed the state's Senate earlier this week, received 67 votes of support, with 50 opposed.
It includes raising the legal age for buying rifles, a three-day waiting period on all firearms sales and allowing some public school employees to carry guns.
However, it does not include a ban on assault-style weapons, such as the one used to kill 17 students and staff at Marjory Stoneman Douglas High School in Parkland on 14 February.
The vote came shortly after a grand jury formally charged Nikolas Cruz with 17 counts of murder.
The 19-year-old could face a death penalty if he is convicted.
Andrew Pollack, who lost his daughter Meadow in the massacre, said: "More needs to be done, and it's important for the country to be united in the same way the 17 families united in support of this bill.
"My precious daughter Meadow's life was taken, and there's nothing I can do to change that, but make no mistake, I'm a father and I'm on a mission.
"I'm on a mission to make sure I'm the last dad to ever read a statement of this kind."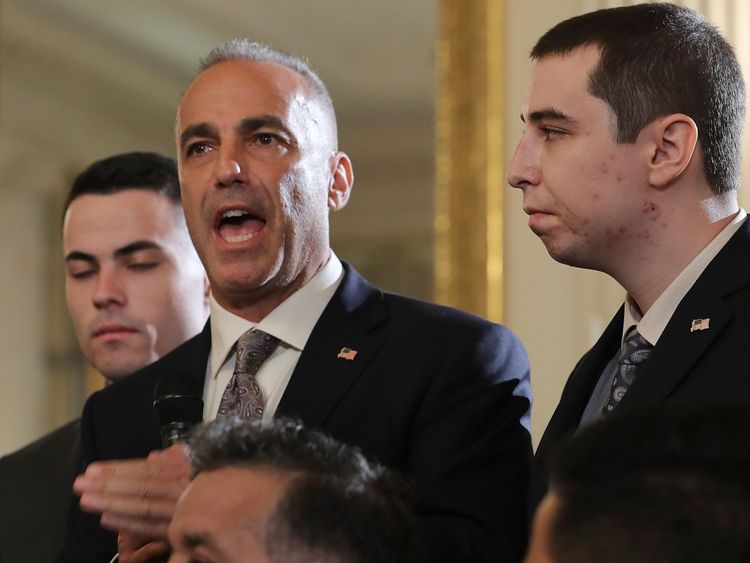 Ten House Democrats and 57 Republicans supported the bill, while 19 Republicans and 31 Democrats voted against it.
The most controversial part of the bill – named the Marjory Stoneman Douglas High School Public Safety Act – was the arming of a small number of school employees.
Democrat member Amy Mercado said: "The thought of even one student being gunned down by the person responsible for educating and caring for them is just too much."
The bill would see some school staff as volunteer armed "guardians", something each school could decide to opt in to.
They would receive special training, be screened for mental health or drug issues and need to obtain a licence to carry a concealed weapon.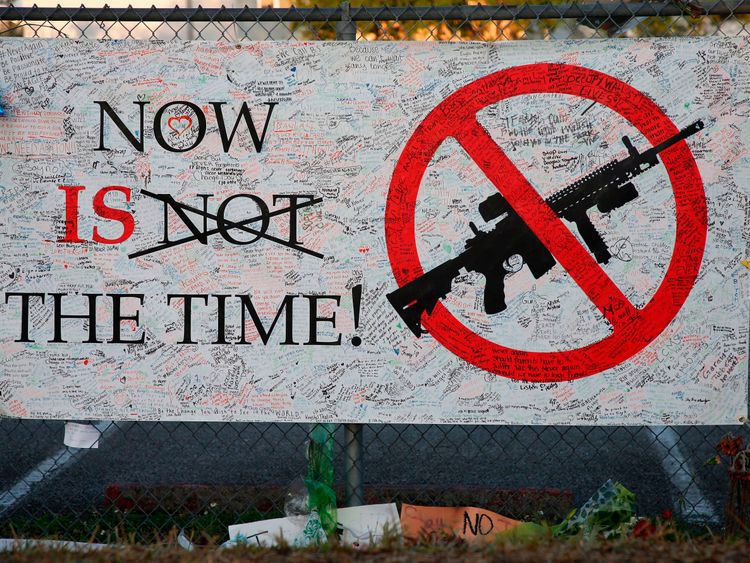 Republican member Chris Latvala said: "If there are school personnel that want to go to the training to help shield the students and protect them, they should have the opportunity."
Democrat member Joseph Geller described the guardian programme as a "poison pill" in an otherwise necessary bill.
He said: "I'm taking and swallowing that poison pill.
"As much as I don't want to, I can't look in the mirror and leave here and think 'I did nothing to help'".
Florida's Governor Rick Scott, a Republican, is a staunch ally of the National Rifle Association but he had opposed arming teachers.
More from US
Mr Scott had also reportedly been doubtful about the three-day waiting period for all firearms – Florida currently has this restriction only for handguns.
The bill will automatically become law in 15 days, unless he vetoes it.
[contf] [contfnew]
[contfnewc] [contfnewc]