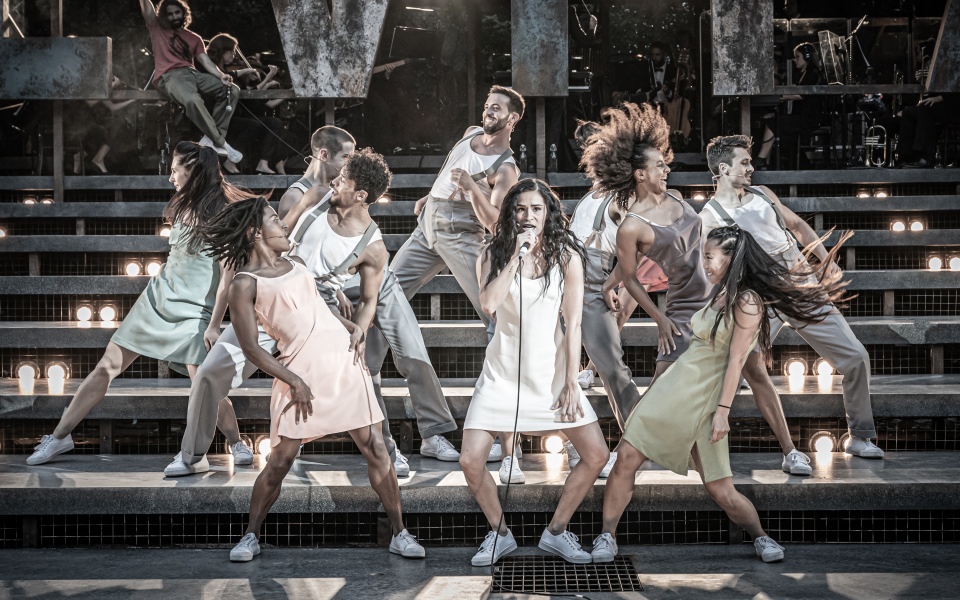 The Regents Park Open Air Theatre is ending this summers season with a bang – quite literally.
Within five minutes of this new production of Evita – the Andrew Lloyd Webber musical about the rags-to-riches story of Argentinas 1940s first lady – the audience is jolted by fireworks, towers of flames and football-match-style flares.
It sets the tone for a production thats bold, punchy and demands attention. Samantha Pauly plays a wonderfully worldly, calculating Eva Peron, free from the blonde wig, red pout and diamonds that are synonymous with Madonnas 1996 film version.
Director Jamie Lloyd injects dark wit into a story thats traditionally been played straight, adding a sardonic line here and a clever stage direction there. Giant balloons and confetti cannons add whimsy, contrasting with the stripped-back stage and costumes, which give the production a thoroughly modern feel. The choreography is sharp, contemporary and worryingly complicated, considering the show is performed on a row of slippery-looking concrete steps.
The production also does away with the countless costume changes associated with the movie (Madonna still holds the record for most costume changes in a film at a staggering 85, or roughly one every 90 seconds). Instead, Eva wears a white dress, which is daubed with spray paint in various colours to reflect the countries with which Argentina attempts to form alliances.
Props must be given to Trent Saunders playing the revolutionary narrator – Read More – Source