Detroit's giving its most famous resident a farewell worthy of a Queen.
On the eve of Aretha Franklin's funeral, a star-studded free concert has been held in the city she called home.
A fitting gesture for the Queen of Soul, who never forgot her roots and always gave back to the people of Detroit.
"I want my children to understand that this is history," one fan tells Sky News.
"I see unity of humanity through her music and that is awesome. We need more love, and that she gave to the end.
"Remember she didn't retire. She's just singing in heaven now."
The concert's moving tributes were led by one of her four sons and two of her granddaughters.
All of the arrangements for her funeral, taking place today, and commemorations have been decided by the Franklin family.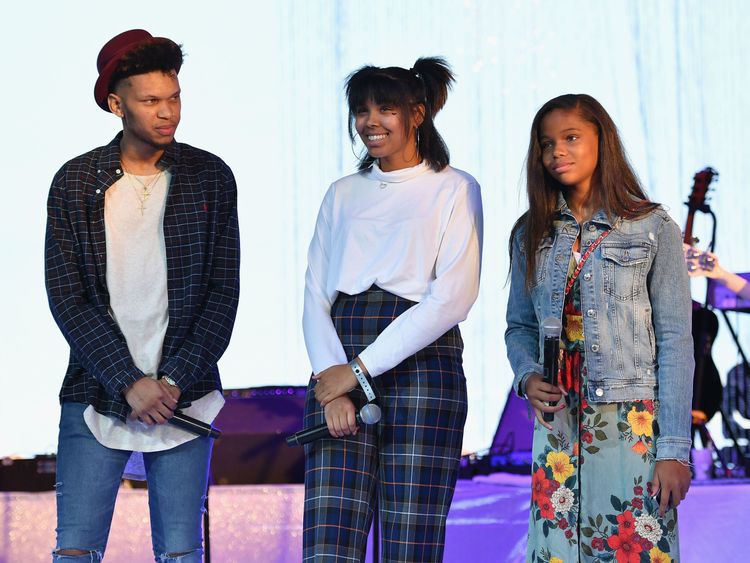 Despite being diagnosed with pancreatic cancer in 2010, it appears the singer didn't leave a will or share her wishes for after her death.
The funeral director, who is also a family friend, explained: "Some people don't like to talk about it. For Aretha, it was all about life."
Ahead of her funeral, Aretha Franklin's coffin was brought to lie at her late father's church where he preached and where Aretha sang for decades.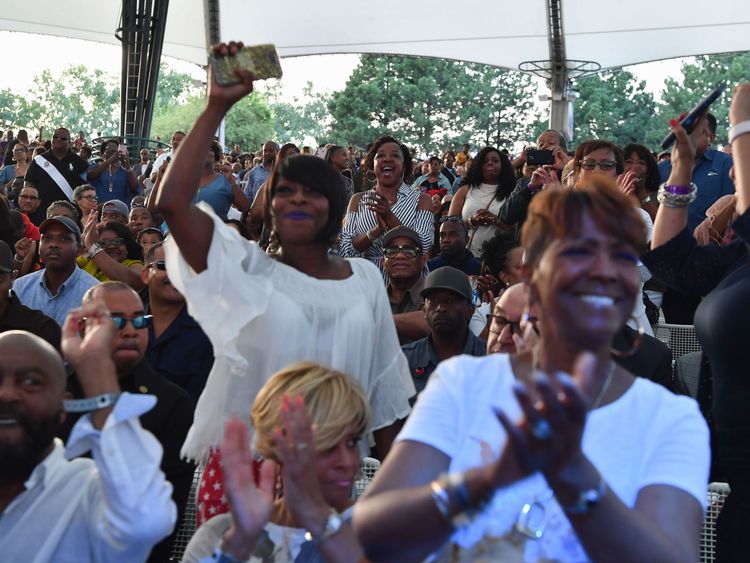 Fans lined the streets to the New Bethel Baptist church waiting for an opportunity to say goodbye to the woman who made the city so proud.
Her friend and civil rights leader Reverend Jesse Jackson joined them. "When we last talked we talked a lot about prayer," he told Sky News.
"But when I last saw her she was in a coma. We had prayer. It was hard to say goodbye.
"I rubbed her warm hands and warm arms and kissed her on the forehead."
For this third day of open casket viewings, Aretha Franklin was wearing a rose gold dress with gold heels.
The day before it was a pale blue outfit and on day one a red dress with red stilettos.
The 18 Grammy winner was known for her sense of style.
One fan described to me how she will always remember Aretha stepping out of a limousine in Detroit wearing a glamorous mink.
So it seems fitting there's much style and theatre in her send off, something her stylist of 32 years says she would have loved.
"She was a very stylish person" says Scott Bard.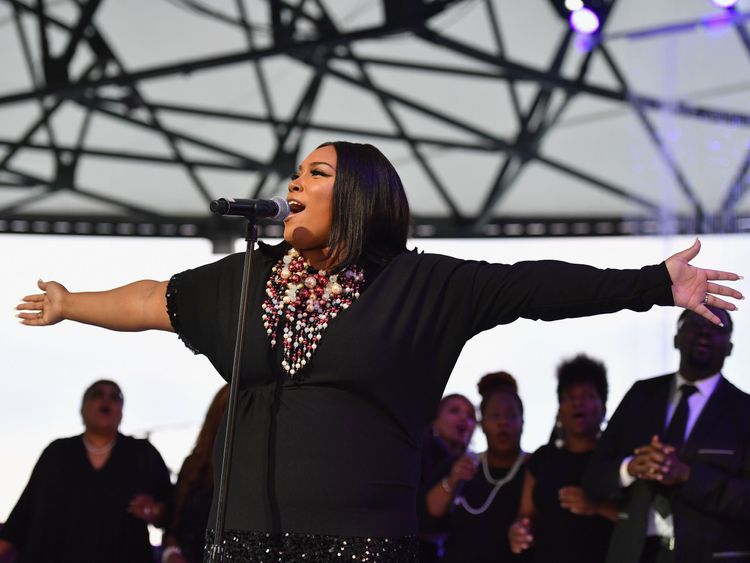 "One of her favourite lines was 'I want to be the last word' which meant it had to be absolutely gorgeous. When you went on a mission for her you knew you couldn't come back with just anything."
It seems Aretha is certainly having the last word.
A 9-year-old girl leaving the New Bethel Baptist Church with her mother could be heard proudly spelling R-E-S-P-E-C-T.
More from Ents & Arts
It's clear her music and legacy will live on.
A fitting tribute for the woman who brought soul to the world.
[contf] [contfnew]
[contfnewc] [contfnewc]