The deadline for a hot tip worth $10m (£7.4m) to solve one of the world's biggest art thefts is just days away.
Members of the public have until midnight on 1 January 2018 to scoop a doubled reward offered for information leading to the recovery of paintings worth an estimated $500m (£370m).
So far there have been no leads to help officials in the US trying to track down 13 works stolen in 1990.
The paintings, by artists including Rembrandt, Manet and Degas, were lost when two men masquerading as police officers blagged their way into the Isabella Stewart Gardner Museum.
They claimed to be responding to reports of a disturbance, but ended up handcuffing two security guards in the basement and making off with the paintings.
FBI investigators believe the artworks were smuggled out of Massachusetts and moved around the country in mob circles.
But the thieves can no longer be prosecuted – even if they are caught – because of a five year statute of limitation.
Kathy Sharpless, a spokesperson for the museum, said they were "laser-focused" on the impending deadline.
"Clearly there's a sense of urgency on our part," she admitted. "We want our paintings back."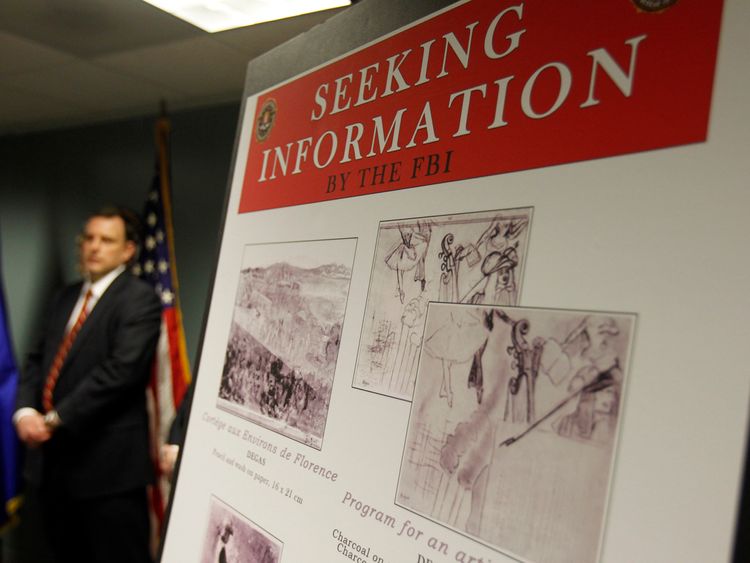 "We're really not interested in theories as much as in good credible information and facts.
"It only takes one good piece of information to help solve this puzzle."
Among the missing paintings are Rembrandt's only known seascape, Christ in the Storm on the Sea of Galilee, and Vermeer's The Concert, one of fewer than 40 known paintings by the 17th-century Dutch painter.
More from World
Despite the theft taking place 27 years ago, there are still empty frames on the walls of the museum where they were once hung.
The reward offered was $5m for years, but the museum doubled it towards the end of 2017.
[contf] [contfnew]
[contfnewc] [contfnewc]
The post Countdown to $10m art theft reward deadline appeared first on News Wire Now.