"Trade war has no winners, it will only bring disaster to the economies of China, the US and the world," Zhong Shan told reporters at China's annual National People's Congress meetings in Beijing.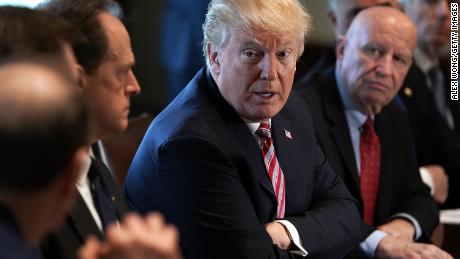 "China does not want a trade war, nor will it actively initiate a trade war. However, we are capable of handling any challenge, and we resolutely defend the interest of the country and the people."Tariffs, Trump and trade wars — here's what it all meansUS President Donald Trump on Thursday signed a measure instituting a 25% tariff on imported steel and a 10% tariff on imported aluminum."The American steel, aluminum industry has been ravaged by aggressive foreign trade practices," he said. "It's really an assault on our country. It's been an assault."The President has previously said China has been "killing" the US on trade, making it a refrain of his 2016 presidential campaign.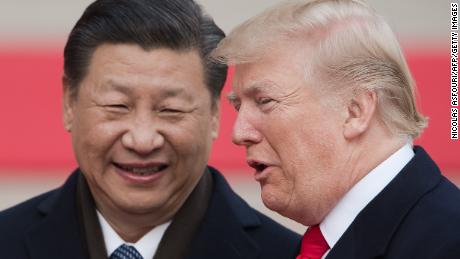 Trump is imposing the tariffs using a rarely employed trade provision known as Section 232 of the Trade Expansion Act of 1962, claiming a national security rationale for protecting the domestic steel and aluminum industries.According to investigations carried out by the US Commerce Department under Section 232, last year China was the eleventh largest steel exporter and the fourth largest aluminum exporter to the US by weight. The department said China was the world's largest producer of both metals and able to produce more aluminum and steel than the rest of the world combined. As China's production capability had increased, US production had declined, it said.Trump has said he will exempt Canada and Mexico from the tariffs and allow other US allies to petition for similar exemptions.Despite the exemptions, the tariffs could lead to retaliation from certain countries. The European Union on Wednesday detailed a list of US-made goods that it would subject to reciprocal tariffs if Trump follows through with his plan. China also indicated it was preparing an appropriate response.Trump was unmoved by those threats, instead declaring trade wars "easy to win" as he moved forward to implement a key campaign promise.
CNN's Kevin Liptak and Jeremy Diamond contributed to this report.
Original Article
[contf] [contfnew]
[contfnewc] [contfnewc]