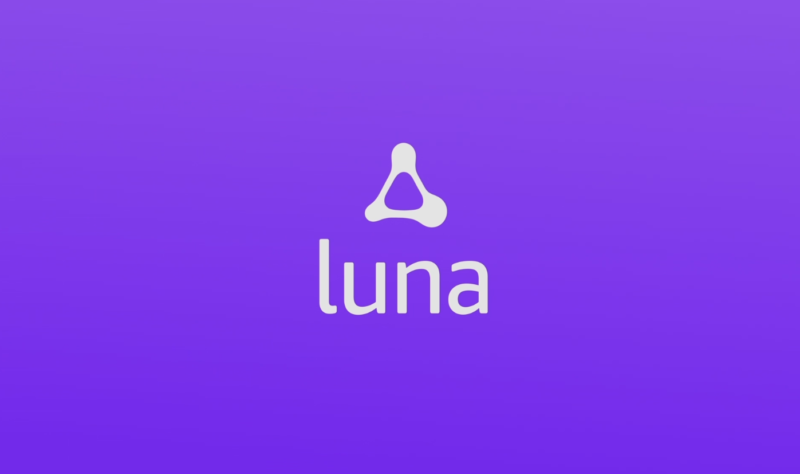 Roughly one month ago, Amazon ended over a year of speculation by announcing the upcoming launch of Amazon Luna, its own dedicated gaming-in-the-cloud service. At the time, Amazon suggested that Luna would launch "next month" in the form of a limited public beta, meant to reach a tiny subset of interested users before a wider launch at an unspecified date.
"Next month" is right about now, and sure enough, Amazon began sending random invites on Monday to users who'd previously signed up. Somehow, I received an invite to my personal Amazon account faster than any formal "press" demo opportunity. I immediately signed up and logged in to see what Luna's $5.99/mo tier will look and feel like when it launches to a wider audience in the near future. So far, I must say: It's pretty darned good, but not perfect.
One more big-tech fish in the cloud-gaming stream
Amazon Luna's starting menu.

Everything you need to know to dive in.

Full game selection in the "Luna+" channel's beta phase, page one. $5.99/mo to play each of this channel's games as long as you want, on up to two devices simultaneously.

Full game selection in the beta phase, page two.

Pick a game to see this splash screen. Amazon makes sure to emphasize that each game in its selection has all kinds of Twitch feeds running at any given moment.

Scroll down for more information about the game in question.

"Now loading your game. In the meantime, enjoy this ad from our sponsor… us!"

Amazon would really like for you to purchase the Luna-specific controller.

The sales pitch.

Profile selector, should multiple people want to share a single account.

Plenty of icons to pick from. Including a plunger-wielding turd! Sure, why not.
If you're oblivious to the rising trend of cloud-streamed video games, catch up by checking out our previous coverage of major players in the space: Microsoft Project xCloud, Google Stadia, PlayStation Now, and Nvidia GeForce Now.
All of them have an operating principle in common: users don't need a powerful computer or console to play modern video games. Instead, they can use a puny computing device—in many cases, a streaming stick or Chromebook will do—with a fast, reliable Internet connection. Connect to a server farm, and it handles high-end 3D graphics and gameplay. The rest is an Internet back-and-forth of your button presses and the server farm's visuals, leading (hopefully) to a near-identical gameplay experience on the weakest laptops, phones, and set-top boxes imaginable.
Amazon Luna's first strength, compared to the existing competition, is its incredibly clear sales pitch: pay a monthly fee to access streaming-only games on a variety of devices, with neither confusion as to whether something is console- or device-specific, nor whether it requires an a la carte purchase. Its second strength is its price-to-content proposition, offering 50 games in its current beta period at a $5.99/mo rate.
Instead of selling "performance" tier upgrades, like in Stadia or GeForce Now, Amazon has opted for a clever "channel" strategy. Think of how you access various movies and TV series on a streaming box (like, ya know, Amazon Fire TV). You pay Netflix, Hulu, and others a monthly fee, then visit their portals for specific content. Amazon Luna works the same way, with only Amazon's "Luna+" channel available as of press time. Amazon has already announced that Ubisoft will have its own Luna channel, which will require a separate monthly subscription (price not yet confirmed).
Cloud gaming, meet blast processing
I can't help but be impressed by this channel-based approach to game streaming. If Luna+'s $5.99/mo cost is representative of what we can expect from each channel, then that might mean a variety of $5-15 subscription options that users can pick up and drop whenever they please, based on the content available—and, really, this is what I wanted from Stadia from the get-go. Plus, Luna+'s seven-day trial is a solid period to estimate how well your ideal cloud-gaming setup runs with Amazon's service.
Speaking of: what kind of performance can you expect?
Supported platforms as of press time in the beta app. Curiously, while Luna works in desktop Chrome instances, along with Safari on iOS, the service fails to run on Chrome instances within Android.

What this menu doesn't show you: how easy it is to add an additional controller in Windows. Just plug a new gamepad in with a wire, or sync a controller wirelessly, and Luna will instantly recognize that extra gamepad mid-game.

20GB an hour for 4K streams, you say? Those aren't live yet, but gosh, we look forward to measuring those.

Parental controls extend as far as blocking Twitch feeds on product information pages.

Luna does not yet include explicit ties to booting games and streaming them on Twitch. But settings pages like this make us think those could come soon enough.
I tested Luna through its dedicated Windows app (though it also works on most desktop Web browsers) on a computer with hard-wired Ethernet. The above gallery includes explainers about other supported devices. As of press time, it's a solid-but-incomplete list, with iOS' Safari browser making the cut, Android's Chrome getting left behind, and only Amazon's latest generation of streaming sticks and set-top boxes qualifying. (With no official Android app yet available, you're currently out of luck trying to sideload Amazon Luna on other set-top boxes.)
My home Internet connection, served by Comcast in Seattle, maxes out at roughly 275Mbps download, 10Mbps upload. That's decent enough for every streaming service listed previously in this article, and differences between each are arguably negligible. In my anecdotal experience, at least, I've found GeForce Now offers the snappiest controls and highest fidelity of the bunch, with Project xCloud standing out as an incredibly responsive wireless service (since it's focused on smartphone streaming at this point). But they all exhibit bits of lag and image artifacting, if you look hard enough.
I point all of this out because Luna is, by and large, fine enough as a streaming option in its very first day of public operation. In particular, I have found that image quality from its 1080p feed is incredibly clear, even with fast-moving content.
But my "fastest" game demo, the 2017 "blast processing" rebirth of Sonic Mania, also exposed Luna's struggle to produce consistent frames of animation. While the game looks quite sharp at any given moment, it rarely produces smudgy or blurry frames of animation; instead, the service has so far opted to drop frames entirely when iRead More – Source
[contf] [contfnew]
[contfnewc] [contfnewc]