He was one of 12 people killed in a bus crash Tuesday in Quintana Roo state. His wife, Barbara, and two daughters were injured, the Archdiocese of Knoxville, Tennessee, said. The Bevers were one of several families torn apart by the crash, whose cause has yet to be revealed. Most of the passengers were couples and families fresh off cruise ships on a shore excursion. Slowly, their identities are being revealed as friends and relatives confirm their deaths.The bus was traveling from the coastal village of Mahahual to the Mayan archaeological site Chacchoben, the public security office of Quintana Roo said.The bus was carrying 31 people, including cruise ship guests from the United States, Canada, Italy, Brazil and Sweden. The deceased include eight Americans, two Swedes, one Canadian and a local tour guide, the public security office of Quintana Roo said.
A vacation gone awry
The Bevers belonged to the St. Mary Parish in Tennessee, the archdiocese said. A parish member confirmed Bob Bever's death with a consulate staff member in Mexico. Bob Bever was active in the Knights of Columbus and the Catholic Church, said Bishop Richard F. Stika of the Roman Catholic Diocese of Knoxville. He was an usher at his parish church in Athens."The St. Mary Parish family and many of us in the Diocese of Knoxville are saddened to hear about Mr. Bever's unexpected and tragic death while on a family trip in Mexico this week," Stika said in a statement. "I have asked our diocese to join me in praying for the recovery of Bob's wife, Barbara, and his two daughters."Christophe Couallier and his wife, Laura, were killed, according to Couallier's employer, Miami Access Tunnel. Couallier was chief financial officer."Our hearts are heavy and our spirits are low as we think of this horrific loss of two great people," Miami Access Tunnel CEO Christopher Hodgkins said in a prepared statement.The couple, from Apopka, Florida, were traveling on the Celebrity Equinox cruise ship and were taking the tour bus.The Canadian victim, 41-year-old Stephanie Horwood, was from Gatineau, Quebec, CNN partner CBC reported. Her partner and two daughters, ages 11 and 9, were on the bus and suffered minor injuries. Anna Behar of Lorton, Virginia, died with her 11-year-old son, Daniel, and her mother, Fanya Shamis of Florida, relative Haim Shababo said. Her husband, Moishe, was injured.Andy and Jody Fritz of Olympia, Washington, also died in the crash, Andy's brother Sam Fritz said.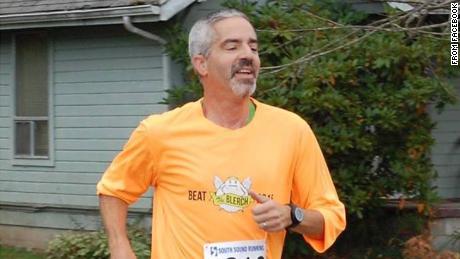 The Fritzes were known as devoted educators and humanitarians. Andy Fritz was a professor at Clover Park Technical College, CNN affiliate KOMO reported. His wife, Jody, was an assistant principal at Sand Hill Elementary School in Belfair, her school district said. "Mrs. Fritz, though new to North Mason, had made valuable contributions and was an important member of our team," the North Mason School District said. "She will be greatly missed.""They were nonstop going — helping people, selfless, never really thinking of themselves,"Sand Hill principal Jason Swaser told KOMO.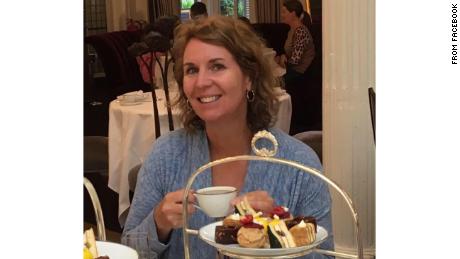 The injured were taken to hospitals in Bacalar and Chetumal. Of the injured passengers, three were from Canada, four from Brazil and four from the United States, the Quintana Roo government said. "We express our heartfelt condolences to all those affected by this tragedy," the US State Department said. "We are in contact with local authorities, and will continue to monitor the situation. We have staff on the scene and at local hospitals to assist victims and loved ones."
Criminal charges possible
Prosecutor Miguel Ángel Pech Cen said preliminary evidence suggests the bus may have been speeding. The bus driver was hospitalized and could face criminal charges, the state prosecutor said.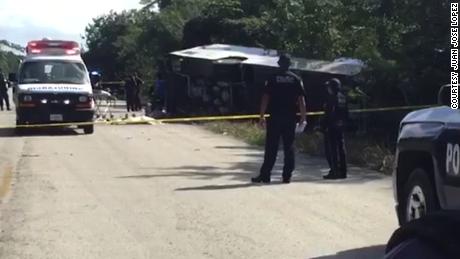 Among the passengers were 27 cruise guests from two Royal Caribbean ships, Celebrity Equinox and Serenade of the Seas, the cruise line said. The Celebrity Equinox left Port Miami on Saturday. Serenade of the Seas left Fort Lauderdale, Florida, on Friday. The ships arrived Tuesday in the busy cruise ship port of Costa Maya, Mexico."Our hearts go out to all those involved in the bus accident in Costa Maya. We are doing all we can to care for our guests, including assisting with medical care and transportation," spokeswoman Cynthia Martinez said. "We are working with the local authorities to learn more about the accident."
CNN's Andrea Diaz, Sara Finch, Pierre Meilhan, Fidel Gutierrez, Michelle Kosinski, Sarah Faidell, Jen Rizzo and Joe Sutton contributed to this report.
Original Article
[contf] [contfnew]
[contfnewc] [contfnewc]
The post 7 victims identified in deadly Mexico tour bus crash appeared first on News Wire Now.