"North Korean Leader Kim Jong Un just stated that the 'Nuclear Button is on his desk at all tim..
Trump's flippant comments about his nuclear prowess — akin to "mine is bigger than yours" schoo..
With so much attention on the nuclear crisis in North Korea, the upcoming Winter Olympics in South K..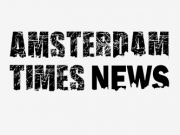 The Embassy of the State of Qatar in Madrid has issued a magazine in Spanish and a national song ent..
But in South Korea, another deadly weapon is back in the headlines, one that is far easier and cheap..
"You can't become a mediator between two countries just on your own will. It is impossible, you..
Noor Mohammad Tantray, a commander in the Pakistan-based Jaish-e-Mohammad (JeM) group, was shot dead..
The meth haul, worth 1.04 billion Australian dollars ($800 million), is the largest in Australian hi..
On December 19, Admiral John Richardson, Chief of U.S. Naval Operations, addressed over a thousand U..
On Friday, Chinese expatriates in Pakistan received a warning from their home country: "It is unde..