"Regarding the report made public in Pennsylvania this week, there are two words that can express the feelings faced with these horrible crimes: shame and sorrow," said Greg Burke, director of the Vatican's Press Office. "The Holy See treats with great seriousness the work of the Investigating Grand Jury of Pennsylvania and the lengthy Interim Report it has produced. The Holy See condemns unequivocally the sexual abuse of minors."This week, Pope Francis had been under increasing pressure to address a rapidly escalating sexual abuse crisis that has spread across several continents, from Australia to Latin America. The crisis presents a crucial test for Francis' papacy, which has stumbled badly at times to address sexual abuse among clergy. Some Catholics worried that the Pope's ability to serve as a moral witness for the world could be compromised should he fail to act decisively."There are so many things the church speaks about that are politically sensitive topics," said Kurt Martens, a professor of canon law at The Catholic University of America. "When we do not adequately address an issue as serious as sexual abuse, it undermines the credibility of church leaders."The Vatican's comments came 48 hours after the Pennsylvania report was released. The Pope himself has yet to comment on the accusations in the nearly 900-page report.In the United States, both liberal and conservative Catholics displayed a rare unity in pressing the Pope to respond to the Pennsylvania grand jury report, which the state's Attorney General called the "largest, most comprehensive report into child sexual abuse within the Catholic Church ever produced in the United States."That report said internal documents from six Catholic dioceses in Pennsylvania show that more than 300 "predator priests" have been credibly accused of sexually abusing more than 1,000 child victims.At times, the lengthy catalog of clergy sexual abuses in the report is difficult to read. As the grand jurors note, priests and other Catholic leaders victimized boys and girls, teens and pre-pubescent children.Some victims were plied with alcohol and groped or molested, the report says. Others were orally, vaginally or anally raped, according to the grand jurors.
'Betrayals of trust'
The grand jury described the church's methods as "a playbook for concealing the truth." The grand jurors said that "almost every instance of abuse we found is too old to be prosecuted." But charges have been filed against two priests, one in Erie diocese and another in Greensburg diocese, who have been accused of abusing minors."The abuses described in the report are criminal and morally reprehensible," Burke said. "Those acts were betrayals of trust that robbed survivors of their dignity and their faith. The Church must learn hard lessons from its past, and there should be accountability for both abusers and those who permitted abuse to occur."But Burke also noted that most of the abuse accusations detailed in the grand jury's report occurred before 2002, when the US Catholic bishops adopted new policies designed to inform law enforcement of accusations and quickly remove accused clergy from office.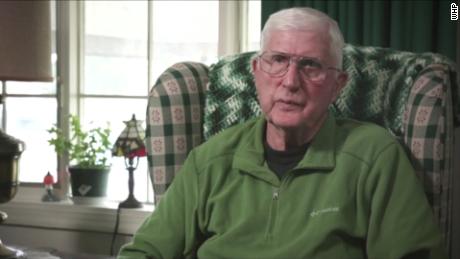 "By finding almost no cases after 2002, the Grand Jury's conclusions are consistent with previous studies showing that Catholic Church reforms in the United States drastically reduced the incidence of clergy child abuse," Burke said.Burke said the Vatican "encourages continued reform and vigilance at all levels of the Catholic Church, to help ensure the protection of minors and vulnerable adults from harm."Burke also said the Vatican emphasizes the "need to comply with civil law," including child abuse requirements."Victims should know that the Pope is on their side. Those who have suffered are his priority, and the Church wants to listen to them to root out this tragic horror that destroys the lives of the innocent," Burke said.While Burke called for "accountability," there is little agreement among Catholic leaders about what that might mean.By church law, only the Pope can discipline or remove bishops.
'Failure of episcopal leadership'
Burke's statement did not mention another sex scandal rocking the Catholic Church in the US: the accusations against former Cardinal Theodore McCarrick, a well-connected church leader who led the Archdiocese of Washington from 2001-2006. McCarrick, who recently resigned from the church's College of Cardinals, has been accused of molesting young boys and seminarians — accusations he denies.On Thursday, Cardinal Daniel DiNardo, president of the US Conference of Catholic Bishops, said the bishops have begun to outline a plan that would ask the Vatican to launch a full investigation into McCarrick, make reporting of abuse and misconduct by bishops "easier" and advocate for "better procedures" to resolve complaints against bishops.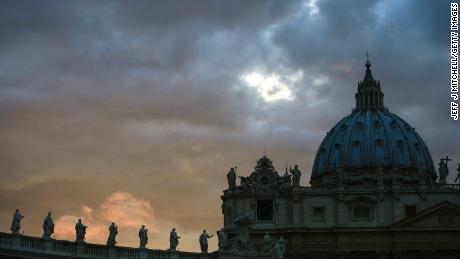 "The first criterion is genuine independence," DiNardo said. "Any mechanism for addressing any complaint against a bishop must be free from bias or undue influence by a bishop. Our structures must preclude bishops from deterring complaints against them, from hampering their investigation, or from skewing their resolution."DiNardo also said that lay people — not just church clerics — should be given "substantial involvement.""Whatever the details may turn out to be regarding Archbishop McCarrick or the many abuses in Pennsylvania (or anywhere else), we already know that one root cause is the failure of episcopal leadership."DiNardo said he plans to present his plans to church officials in Rome, where he will urge them to take more "concrete steps.""This is a moral catastrophe," said DiNardo. "It is also part of this catastrophe that so many faithful priests who are pursuing holiness and serving with integrity are tainted by this failure. We firmly resolve, with the help of God's grace, never to repeat it."
Original Article
[contf] [contfnew]
[contfnewc] [contfnewc]