Powerful storms across America's northeast have caused a tsunami, while falling trees have killed at least four people.
The National Weather Service said the meteotsunami resulted in water levels going up and down for several hours off the New Jersey coast on Tuesday.
There were no reports of damage from the abnormally high tides in areas from Perth Amboy in New Jersey to Delaware's Fenwick Island.
Meteorologists from the service (NOAA) said meteotsunamis are driven by air pressure disturbances often associated with fast-moving weather events such as severe thunderstorms and squalls.
Two people in Connecticut were killed on Tuesday in separate accidents when trees fell on their trucks, including a woman whose toddler escaped injury.
In New York state, an 11-year-old girl in a parked car and a female driver were killed by falling trees in Newburgh.
And more than 157,000 people in New York were without power at midday on Wednesday.
In Connecticut 88,500 customers were without electricity on Wednesday afternoon.
A total of 120,000 people in the state had previously been without power.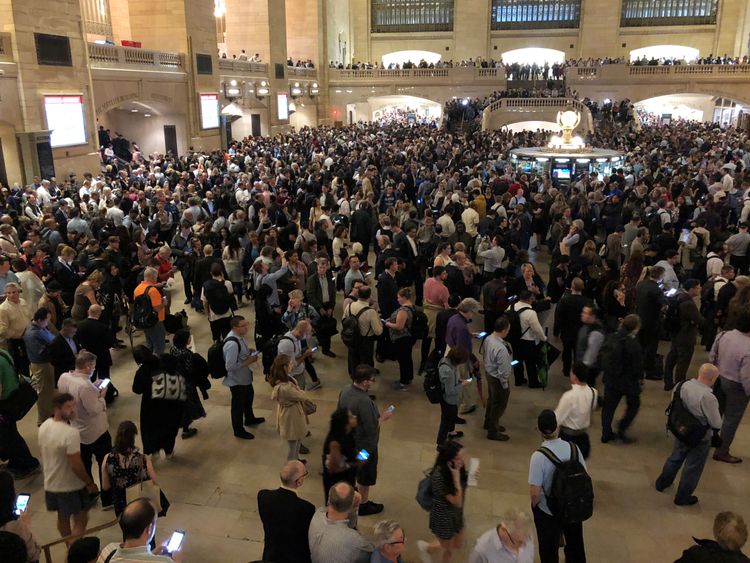 Connecticut Governor Dannel Malloy said authorities were assessing the damage to see if anywhere needed to be declared a disaster zone.
"There is a tremendous amount of damage," he said.
"I think there are going to be a lot of people without power for days."
In New Jersey and Massachusetts several lightning strikes caused building fires.
On Tuesday New York's Central Hudson Gas and Electric Corp reported 78mph wind gusts and about 1,000 lightning strikes an hour.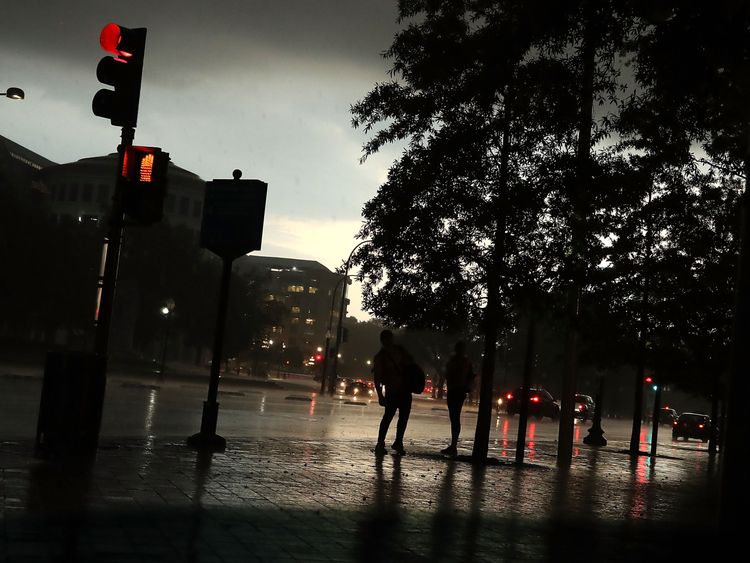 Many schools across the region were closed on Wednesday due to damage while roads in many towns were blocked.
Flights in and out of the area were cancelled and delayed.
In New York City thousands of commuters were stranded in Grand Central Terminal on Tuesday evening due to trees on the tracks.
More from World
While the northeast battles with severe rainfall, the southwest is dealing with a severe drought.
NOAA recorded an "exceptional drought" – the most severe rating – in parts of Oklahoma, New Mexico, Arizona, Kansas, Colorado, Texas and Utah.
[contf] [contfnew]
[contfnewc] [contfnewc]