World leaders and former presidents have led tributes to George HW Bush, who has died at the age of 94.
The Republican served as the 41st president of the United States from 1989 to 1993 and eight years later watched his son follow him into the White House.
Mr Bush Snr was a Second World War hero, Texas congressman, UN ambassador, CIA director, and Ronald Reagan's vice-president between 1981 and 1989.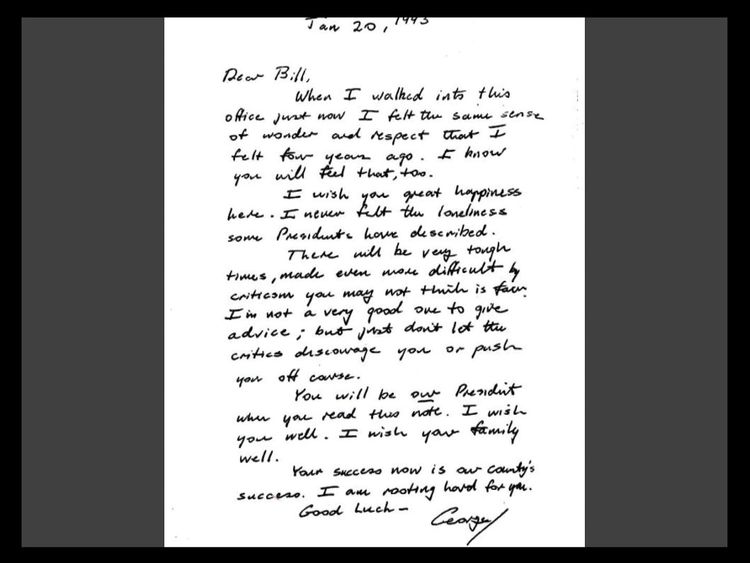 As the news broke on Saturday morning (UK time), Mr Bush's son, George W Bush, described his father as a "man of the highest character and the best dad a son or daughter could ask for".
In a statement, he added: "The entire Bush family is deeply grateful for 41's life and love, for the compassion of those who have cared and prayed for Dad, and for the condolences of our friends and fellow citizens."
President Donald Trump declared a national day of mourning and praised Mr Bush's "sound judgement, common sense and unflappable leadership".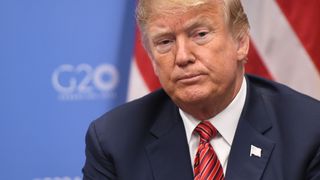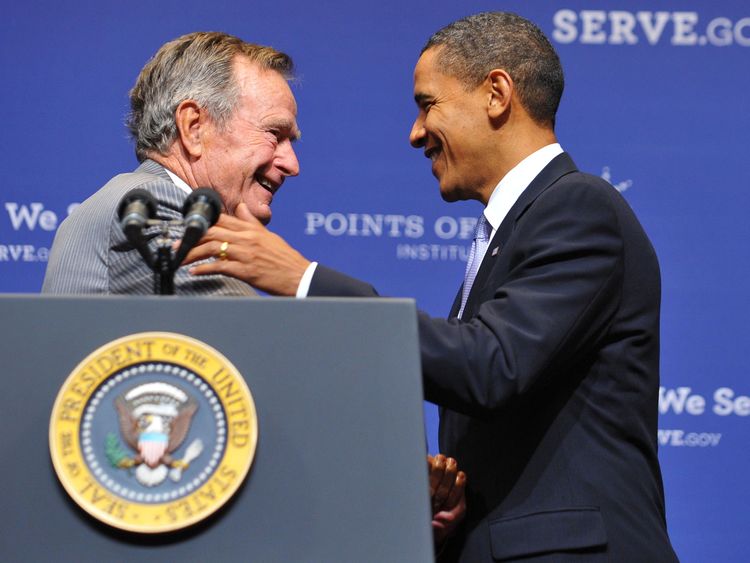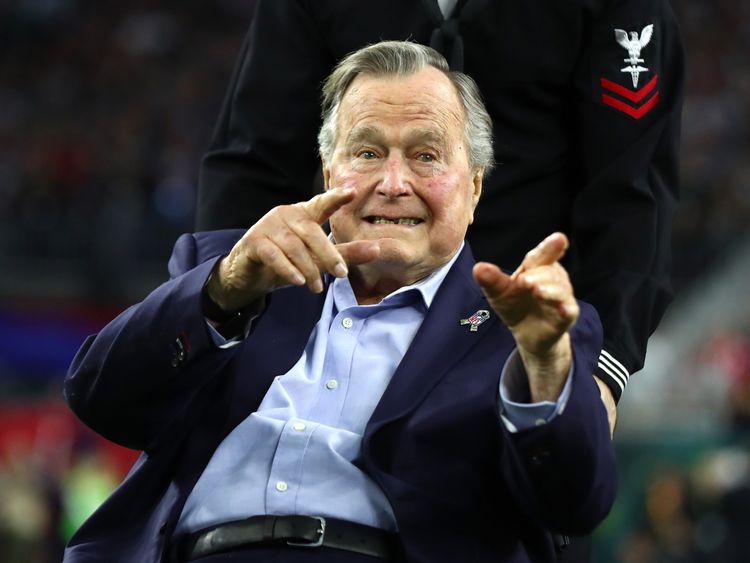 In a joint statement with wife Melania, he added: "Through his essential authenticity, disarming wit, and unwavering commitment to faith, family and country, President Bush inspired generations of his fellow Americans to public service – to be, in his words, 'a thousand points of light' illuminating the greatness, hope and opportunity of America to the world.
"President Bush always found a way to set the bar higher."
Speaking later at the G20 in Argentina, the president described Mr Bush as a "high-quality man".
Barack Obama, the 44th president of the US, said America had "lost a patriot and humble servant" and former US president Bill Clinton remembered Mr Bush for his "great long life of service, love and friendship".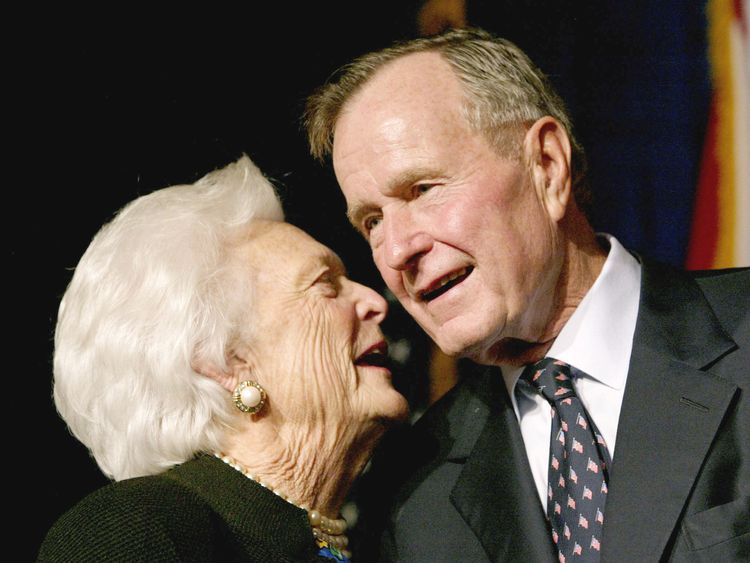 For many overseas leaders it was Mr Bush's steadying influence over the path of the post-Cold War world that was best remembered.
Former Soviet premier Mikhail Gorbachev worked closely with Mr Bush to bring an end to the Cold War in the late 1980s and 1990s, and told Interfax news agency that the "time of great change" demanded "great responsibility from everyone".
Mr Gorbachev said that he and his wife Raisa "deeply appreciated the attention, kindness and simplicity typical of George and Barbara Bush, as well as the rest of their large, friendly family".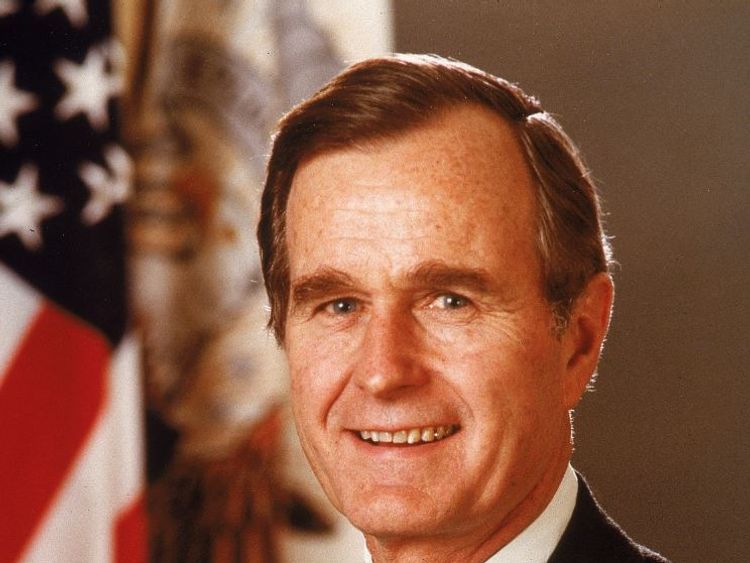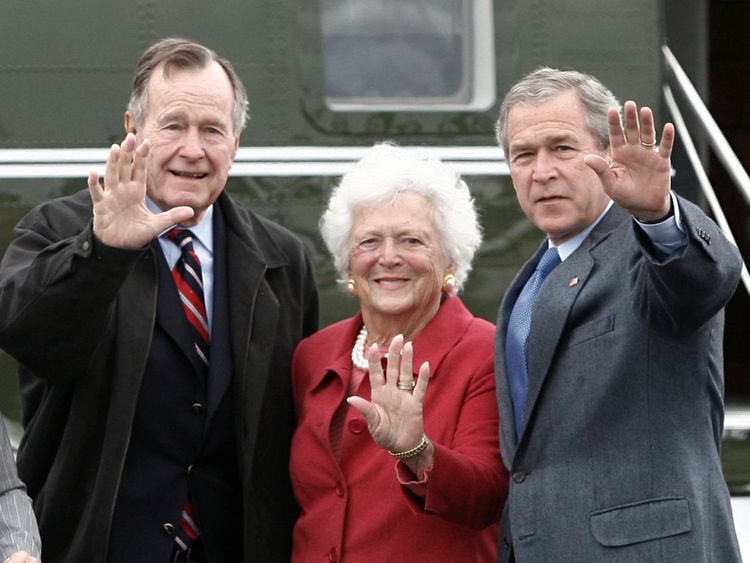 Germany's chancellor, Angela Merkel, also praised Mr Bush for his part in the country's reunification in 1989.
She described him as a "true friend" of her country" who "recognised the significance of this historic hour and gave us his trust and support".
She added that "the courageous and peaceful revolution by people east of the Iron Curtain met with the courage and skill and of a statesman who, together with others, led Europe and the trans-Atlantic partnership through this upheaval and ushered in a new era".
Mr Bush's death follows that of his wife Barbara at the age of 92 in April. The two had been married for 73 years.
Mr Bush will be honoured with a state funeral at Washington's National Cathedral on a date yet to be confirmed.
[contf] [contfnew]
[contfnewc] [contfnewc]