Arizona and Texas have answered Donald Trump's call for troops to help fight drug trafficking and illegal immigration at the US-Mexico border.
The states will send 400 members of the National Guard by next week, with 250 of them arriving via helicopter from Austin, Texas, over the weekend.
Doug Ducey, governor for Arizona, said his state would deploy about 150 members to "provide air, reconnaissance, operational and logistics support and construct border infrastructure".
President Trump is hopeful more will follow, having told reporters on Wednesday that he wanted to send up to 4,000 troops.
He added in a tweet: "Our Border Laws are very weak while those of Mexico & Canada are very strong. Congress must change these Obama era, and other, laws NOW!
"The Democrats stand in our way – they want people to pour into our country unchecked….CRIME! We will be taking strong action today."
Defence Secretary Jim Mattis approved using Defence Department money to pay for as many as 4,000 National Guard personnel to perform border security missions on Friday evening.
The attempt to direct the deployment of National Guard troops comes under a federal law known as Title 32, which sees them receive state pay and benefits but remain under the command and control of state governors.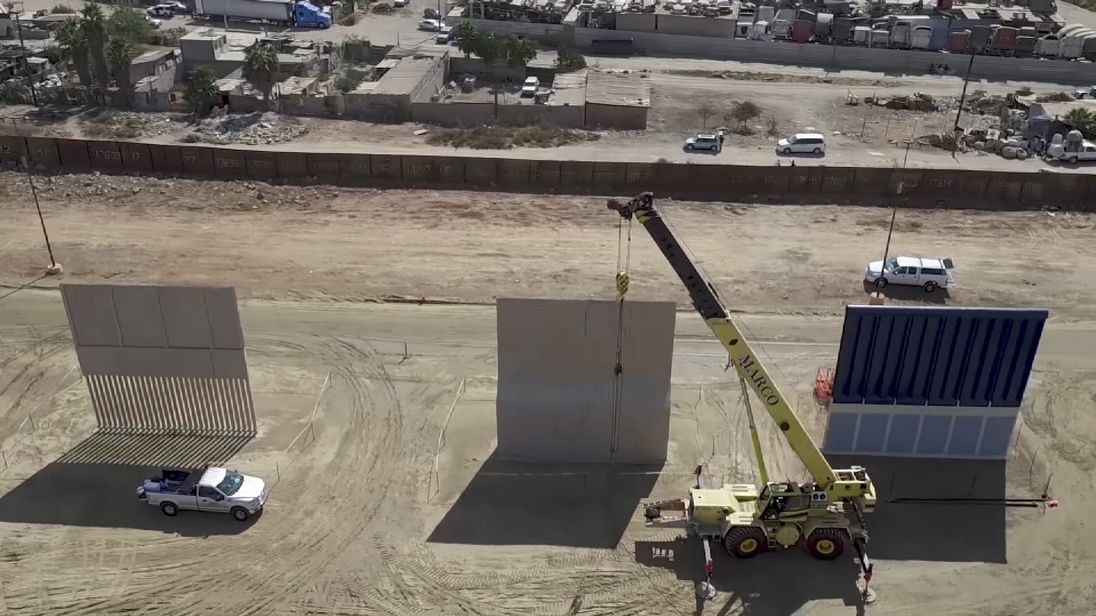 It means some governors could turn the President down, and there has not yet been any response to his request from New Mexico and California.
Previous deployments include Barack Obama sending 1,200 members to the border eight years ago and George W Bush sending 6,000 back in 2006.
In 2014, around 1,000 Guard members were deployed by Texas governor Rick Perry – now Mr Trump's energy secretary – in response to a surge in the number of unaccompanied children crossing into the state from Mexico via the Rio Grande river.
Mr Trump has said he wants to deploy at least 2,000 to combat "the lawlessness that continues at our southern border", suggesting he wants to use the military there until progress is made on his proposed border wall.
The ambitious project, infamously proposed during his election campaign, has so far stalled in Congress as Mr Trump continues to make the case for it to be built by criticising "weak" US immigration laws.
Although the Border Patrol caught around 50,000 people last month, more than three times as many as in March 2017, overall apprehensions at the border are still well below levels under Presidents Bush and Obama.
More from Mexico
They deployed the National Guard to fix vehicles and fences, maintain roads, and carry out aerial surveillance and intelligence work.
Earlier this week, the Department of Homeland Security said Guard members could once again support Border Patrol agents with such tasks, with a focus on "technology and surveillance", but federal law restricts the military from carrying out law enforcement duties.
[contf] [contfnew]
[contfnewc] [contfnewc]