A Tesla employee has been carrying out "extensive and damaging sabotage", according to the company's chief executive.
Elon Musk alleged in an email to staff that the employee sent sensitive data to unnamed third parties and made code changes to its manufacturing operating system.
Mr Musk did not name the employee and company spokeswoman Gina Antonini declined to comment on the email.
The sabotage came to light during the weekend, Mr Musk said.
He wrote: "The full extent of his actions are not yet clear, but what he has admitted to so far is pretty bad.
"His stated motivation is that he wanted a promotion that he did not receive."
Tesla will be investigating the matter and has yet to determine whether the person was acting alone or with outside help.
Mr Musk said in the email: "As you know, there are a long list of organisations that want Tesla to die."
He said those organisations included oil and gas companies, Wall Street short-sellers and car-making rivals, but he did not name any.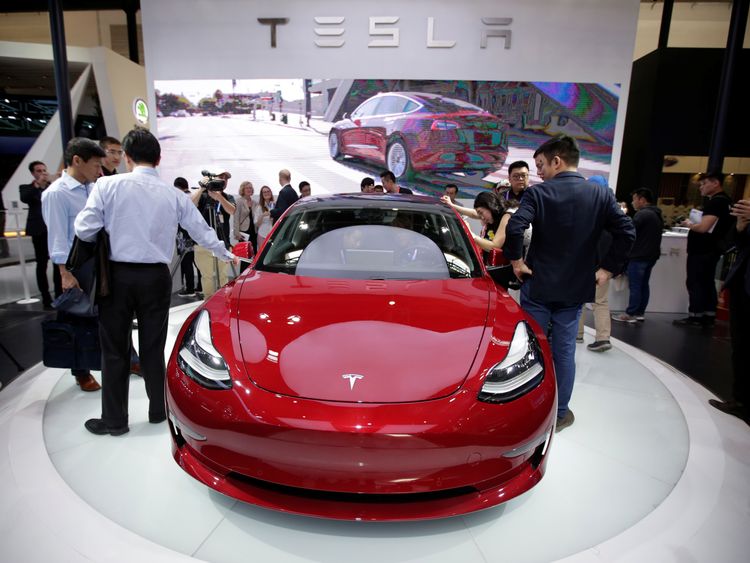 Meanwhile, there was a "small fire" at a company factory on Sunday, although the exact location was not revealed.
An email to staff said there had been "smouldering in an air filter in the welding area of the body line" but that it had been extinguished "in a matter of seconds".
"There were no injuries or significant equipment damage, and production is back online," it added, but Mr Musk said in the email that while the fire could have been a random event, "Please be on the alert for anything that's not in the best interests of our company."
More from Tesla
It comes a week after Mr Musk said that 9% of the company's work force is being laid off as part of a reorganisation.
Mr Musk, 46, is reportedly worth around $21bn (£16bn), making him one of the 100 wealthiest people on the planet, although the company is reportedly yet to make a profit.
[contf] [contfnew]
[contfnewc] [contfnewc]