Taylor Swift took another political stand at the American Music Awards, urging fans to vote in the upcoming midterm elections during her acceptance speech.
The singer, who picked up four gongs – taking her total tally to 23, breaking Whitney Houston's record for the most won by a woman at the event – raised the issue once again following an Instagram post on Sunday announcing she will be voting Democrat.
The message to her 112 million followers, which has been liked almost two million times, broke a long-standing refusal to discuss her political opinions.
Accepting her artist of the year prize at the fan-voted awards, Swift said: "This award and every single award given out tonight were voted on by the people, and you know what else is voted on by the people? The midterm elections on November 6."
The singer, who opened the ceremony with a performance of I Did Something Bad, beat Drake, Ed Sheeran, Imagine Dragons and Post Malone to win the top prize.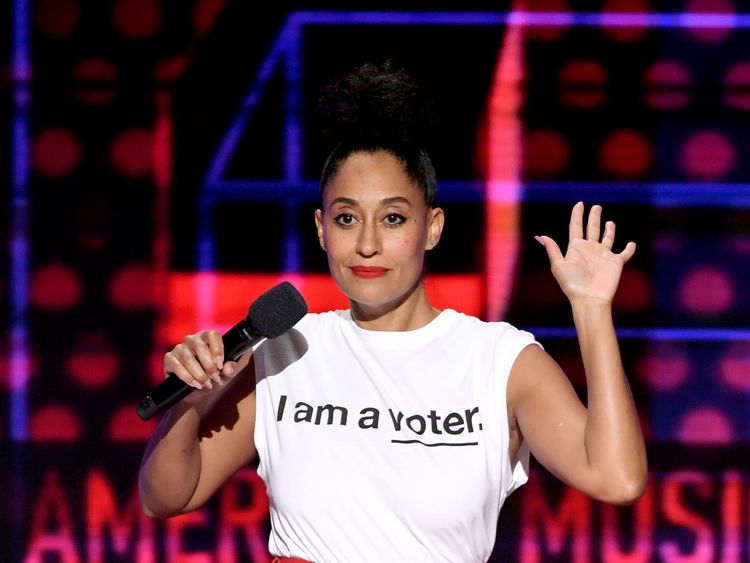 She also picked up the awards for favourite pop/rock female artist, favourite pop/rock album for Reputation, and tour of the year.
And Swift was not the only one to get political, with host and Golden Globe-winning Black-ish actress Tracee Ellis Ross wearing a shirt bearing the words: "I am a voter."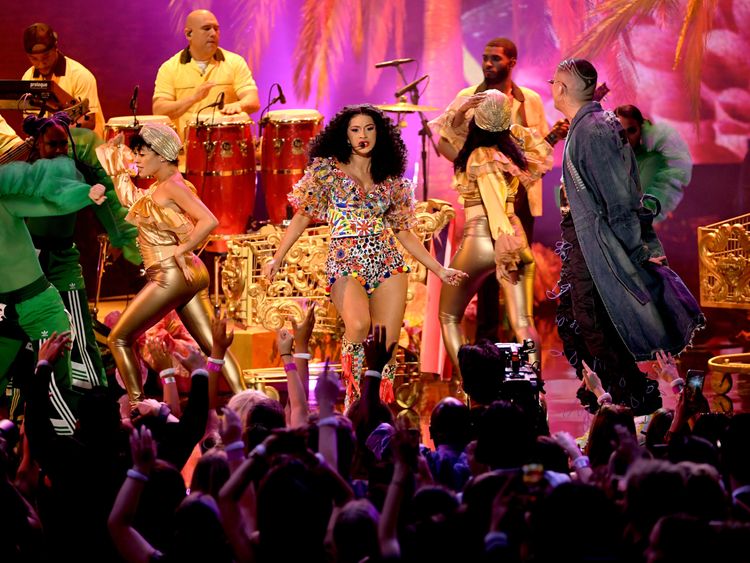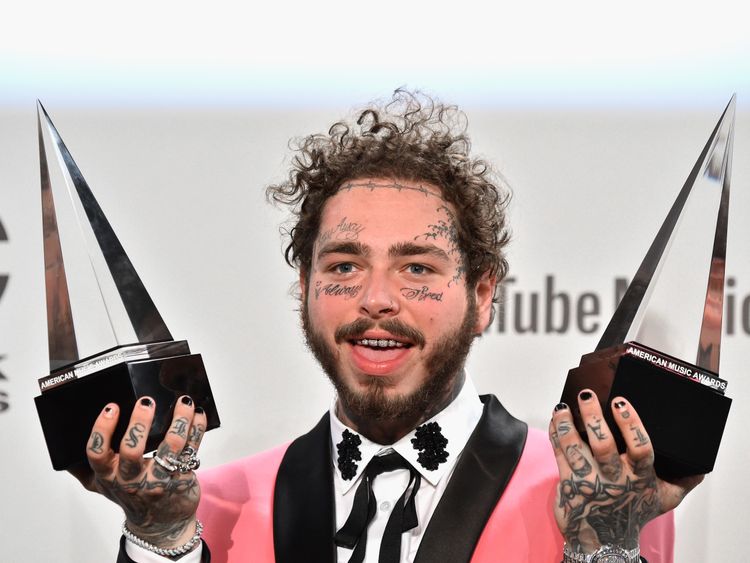 Comedian-actor Billy Eichner also spoke about the midterms, encouraging the audience to "please grab your friends and tell them to vote".
He continued: "Now is the time. If you believe in equality for women, for people of colour, for the LGBTQ community. If you believe that climate change is real and that we need to do something about it…
"And you can go to Vote.org like Taylor Swift told you to."
In her Instagram post about the midterms, Swift urged fans to vote and explained she felt she had to speak out "due to several events in my life and in the world in the past two years" which had made her "feel very differently" about remaining quiet when it comes to politics.
View this post on Instagram

Im writing this post about the upcoming midterm elections on November 6th, in which Ill be voting in the state of Tennessee. In the past Ive been reluctant to publicly voice my political opinions, but due to several events in my life and in the world in the past two years, I feel very differently about that now. I always have and always will cast my vote based on which candidate will protect and fight for the human rights I believe we all deserve in this country. I believe in the fight for LGBTQ rights, and that any form of discrimination based on sexual orientation or gender is WRONG. I believe that the systemic racism we still see in this country towards people of color is terrifying, sickening and prevalent. I cannot vote for someone who will not be willing to fight for dignity for ALL Americans, no matter their skin color, gender or who they love. Running for Senate in the state of Tennessee is a woman named Marsha Blackburn. As much as I have in the past and would like to continue voting for women in office, I cannot support Marsha Blackburn. Her voting record in Congress appalls and terrifies me. She voted against equal pay for women. She voted against the Reauthorization of the Violence Against Women Act, which attempts to protect women from domestic violence, stalking, and date rape. She believes businesses have a right to refuse service to gay couples. She also believes they should not have the right to marry. These are not MY Tennessee values. I will be voting for Phil Bredesen for Senate and Jim Cooper for House of Representatives. Please, please educate yourself on the candidates running in your state and vote based on who most closely represents your values. For a lot of us, we may never find a candidate or party with whom we agree 100% on every issue, but we have to vote anyway. So many intelligent, thoughtful, self-possessed people have turned 18 in the past two years and now have the right and privilege to make their vote count. But first you need to register, which is quick and easy to do. October 9th is the LAST DAY to register to vote in the state of TN. Go to vote.org and you can find all the info. Happy Voting!

A post shared by Taylor Swift (@taylorswift) on
Vote.org said her message sparked an increase in voter registrations, particularly in her home state of Tennessee.
Swift's four prizes have made her the most decorated woman in American Music Awards history.
Despite having the year's top-selling album and three number one hits, Drake missed out on an award.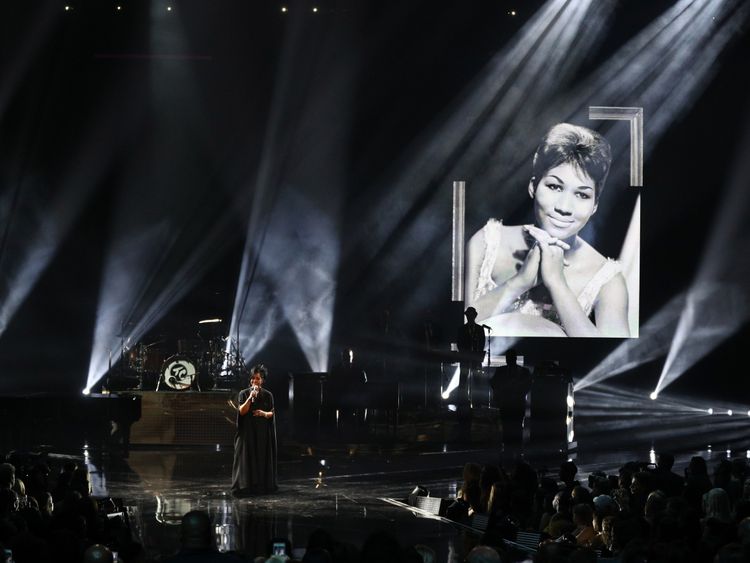 Cardi B won three, including favourite hip-hop/rap artist, which she dedicated to her baby daughter.
"I really want to thank my daughter," said Cardi B, who gave birth to Kulture Kiari Cephus in July. "I gotta prove people wrong. They said I wasn't going to make it after I had a baby."
The ceremony closed with a rousing tribute to Aretha Franklin, who died in August. Gladys Knight, Ledisi, Mary Mary, Donnie McClurkin and CeCe Winans were among the musicians celebrating her incredible career.
More from Taylor Swift
Rapper-singer XXXTentacion, who was shot dead in June, was also honoured with a posthumous award for favourite soul/R&B album for his 2017 debut, 17.
Other winners included Post Malone, Carrie Underwood, Camila Cabello and Khalid.
[contf] [contfnew]
[contfnewc] [contfnewc]