Sophie Ellis-Bextor has told Sky News how impoverished children in Ukraine are being left in orphanages because they have poor eyesight.
The singer said the conditions she witnessed were "pretty horrific" as she met youngsters as young as six who are forced to live in an institution just because they have to wear glasses.
She visited the eastern European country in her new role as an ambassador for the JK Rowling-founded children's charity Lumos.
Families are forced to send their children to special institutions because they are deemed unable to go to mainstream schools, the charity said.
Ellis-Bextor told Sky News: "It's pretty extraordinary. Like a lot of people I used to think 'orphanage' was quite a literal term for kids that didn't have any family."
Explaining why children are being left in orphanages despite having families, she added: "It's for various reasons. It's poverty and disability primarily. (Families) don't have the support. They don't think there are other options.
"Obviously they genuinely think this is the better life they are choosing. It's about changing the social reform so these families have the support. They've got the community there, they've got the schools they can send them to.
"There are a lot of things that need to change and it's pretty complex."
According to Lumos, there are more than 100,000 children living in orphanages and institutions in Ukraine.
Of these, more than 90% have a living parent who lacks the appropriate support to care for them.
Ellis-Bextor said she hoped Ukraine will follow the example of Moldova where the number of children in living in institutions has fallen by 86% since 2007.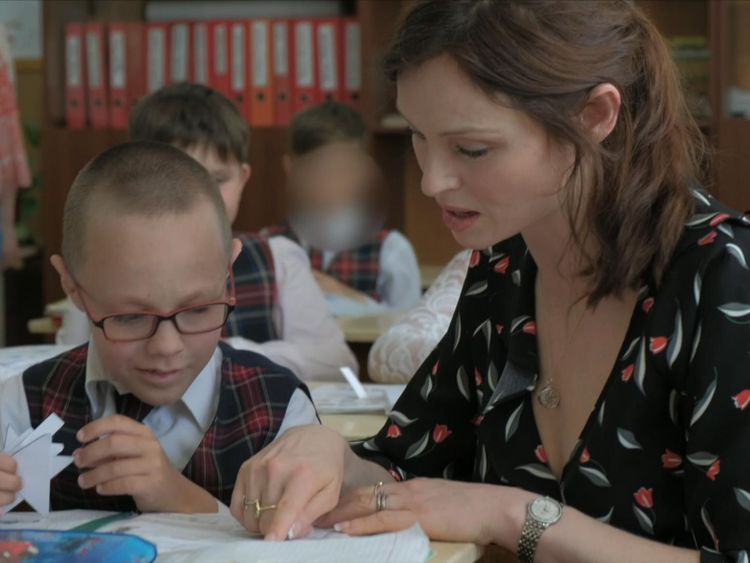 The former Strictly Come Dancing contestant, who has four sons with The Feeling's bassist Richard Jones, said she was unable to contemplate having to make the same choices about her own children.
"As a mother I can't imagine having to choose whether to keep my child at home or send them away for an education simply because they have to wear glasses," she said.
"The kids had no toys, they had no personality to their living quarters, no time that was their own. When are they having one-on-one time with a grown-up?
More from Entertainment
"You can't emphasise enough the impact of love and nurture and those nuances that let people be individuals."
Rowling's charity, founded in 2005, was named after the spell from the Harry Potter books that brings light to the darkest of places.
[contf] [contfnew]
[contfnewc] [contfnewc]