The anti-vaxx hoax, which claims that life-saving vaccines actually cause autism in children, has spread in Italy – and beyond – in recent years, causing a drastic increase in the number of parents who refuse to protect their kids from deadly diseases.
Waging a Twitter war against conspiracy theories, a 56-year-old doctor has become an unlikely celebrity in Italy, perhaps even a future political figure.
Roberto Burioni doesn't mince words, which is part of his appeal.
"I don't mind being curt with those who spend five minutes on Google and want to teach me about virology, which I have studied for 35 years," he told Sky News in an interview.
"Science is no democracy."
Anti-vaxxers are "idiots" and "fools," he writes on Twitter, and children of anti-vaxxers should not be admitted to public school. To those who dispute medical advances, he says: "Go have a root canal without anaesthetics".
To his supporters, he is the voice of reason seeking to reassert science over ignorance: almost 450,000 people follow his Facebook page, almost as many like it.
On Twitter, he has 76,600 followers and his books – the latest one called Balle Mortali (Deadly Lies) – are bestsellers in Italy.
But to his enemies, he is an arrogant man whose aggressive tone only stifles debate.
Conspiracy theorists say he is in cahoots with Big Pharma. On social media, he has been called a fascist, a Satan worshipper, and plenty of obscene things, too.
He has even received death threats, directed both towards him and towards his seven-year-old daughter, he said.
"It's incredible, troubling really," he says. "It's like being threatened for saying smoking is bad for your health."
"Complacency and falsehoods"
Italy was a perfect cauldron for anti-vaxx myths.
After centuries of political instability, many Italians harbour suspicion about any official claim. And the current government, a coalition of the populist 5-Star Movement and the right-wing League, has been ambiguous at best toward vaccinations.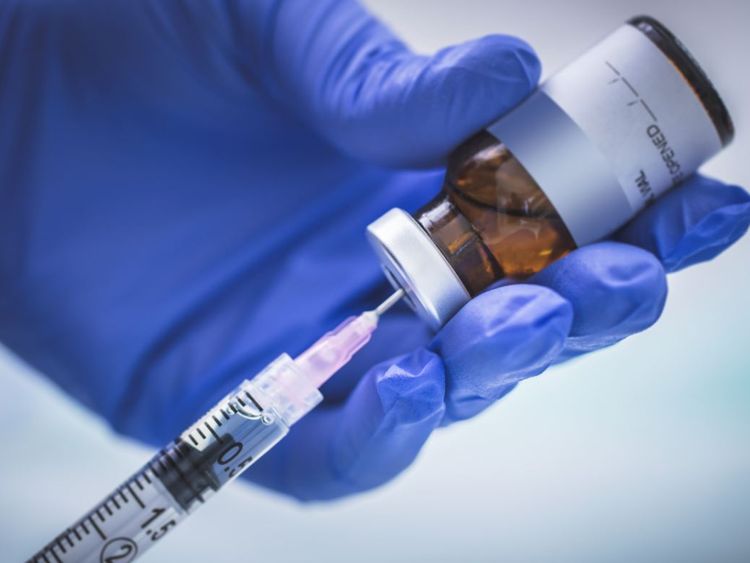 Matteo Salvini, the country's deputy prime minister, has said a set of 10 mandatory vaccinations are "useless and in many cases dangerous".
However, the government has maintained the mandatory vaccinations law, rolling back on plans to scrap the measure.
In Italy, cases of measles jumped from a little over 250 in 2015 to over 5,000 last year. For the first nine months of 2018, the number of recorded cases stood at almost 2,300.
In 2010, the vaccination coverage stood at 90.6% but over the following years that decreased to 85.2 % in 2015. Now it has ticked up again to 87.3%.
The anti-vaxx movement goes well beyond Italy.
Public Health England saw a spike in the number of laboratory-confirmed measles cases – from 259 last year to 913 for the first nine months of this year.
And while it stresses the outbreak is under control, it has advised the public to ensure that both doses of MMR (measles, mumps, and rubella) vaccine are given.
In England 87% of children receive two doses, short of the 95% target.
And it was a British-born former doctor, Andrew Wakefield, who falsely linked the MMR vaccination to autism in a now-retracted 1998 study.
The research has since been fully discredited and withdrawn from the Lancet medical journal, and Mr Wakefield has had his medical licence revoked.
But false information circulates and flourishes on the internet, fuelling the movement of anti-vaxxers, in many cases linked to populist movements.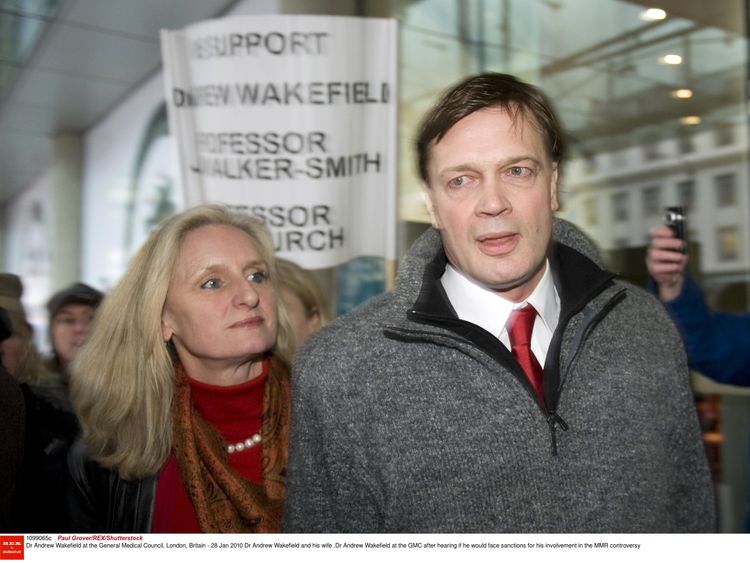 The World Health Organisation warned last month that measles is on the rise around the world, especially in Europe and Latin America, in part because parents shun vaccines.
Some 173,000 measles cases were officially reported worldwide in 2017, a jump of more than 30% from the previous year, the UN agency said in a report.
An estimated 110,000 people died, mainly children.
Dr Seth Berkley, chief executive of Gavi, the Vaccine Alliance, said "the increase in measles cases is deeply concerning, but not surprising".
He cited "complacency about the disease and the spread of falsehoods about the vaccine in Europe" among factors driving the spike.
Roald Dahl's letter: 'In 12 hours she was dead'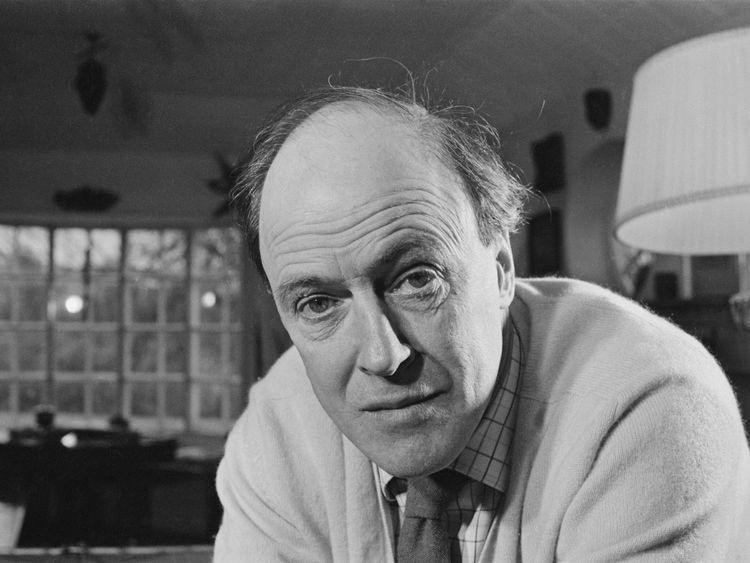 Dr Burioni, a professor of microbiology and virology at the prestigious Vita-Salute San Raffaele University in Milan, has watched the progress of a preventable disease.
Finally, he started answering back.
"We've all forgotten how terrible these preventable diseases are, thank goodness," he told Sky News.
"As a doctor I have seen children die from measles. This led me to believe that my duty as a scientist, as a citizen and as a father was to make my voice heard. And so I have."
In one of his social media posts, he referenced Roald Dahl's letter about the death of his seven-year-old daughter, Olivia, from measles in 1962.
The author wrote: "I noticed that her fingers and her mind were not working together and she couldn't do anything. 'Are you feeling all right?' I asked her. 'I feel all sleepy,' she said. In an hour, she was unconscious. In twelve hours she was dead".
Dahl, who penned the letter in 1986, advocated for children to be immunised, telling parents: "What on earth are you worrying about? It really is almost a crime to allow your child to go unimmunised."
A good candidate?
Dr Burioni has recently launched an Italian-language website to establish medical truths beyond immunisation.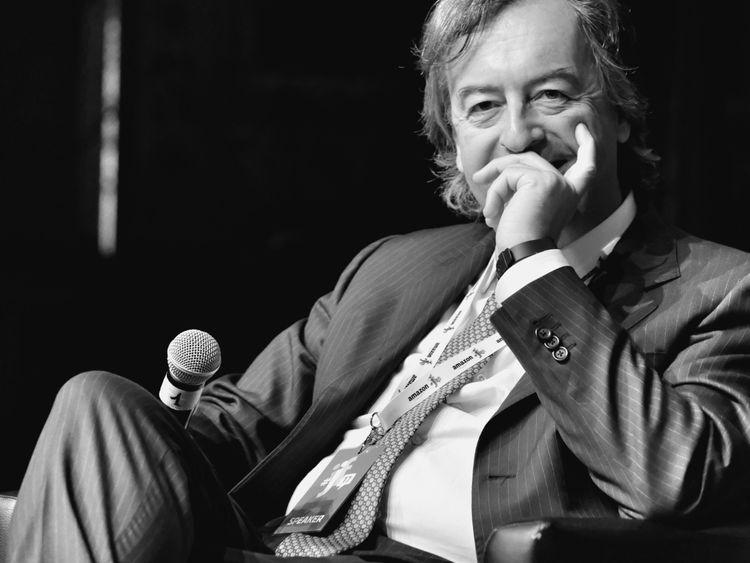 Whether the good doctor would be a good candidate remains a matter of debate.
For now, he has stayed out of party politics.
In national elections last March, the centre-left Democratic Party asked him to run on their ticket, he says, but Dr Burioni refused on the grounds that he could fight ignorance better as an independent.
More from World
"As scientists perhaps we have overlooked the power of social media and have not explained things," he says.
"But we must: we cannot leave social media to those who say the earth is flat and man never set foot on the moon."
[contf] [contfnew]
[contfnewc] [contfnewc]