Martin Lewis is suing Facebook over claims it has published more than 50 bogus adverts bearing his name, many of which have been used to scam thousands of pounds out of people.
The MoneySavingExpert founder lodged court papers at the High Court on Monday for a defamation lawsuit against Facebook.
He said the legal action was the result of months of frustration with scammers piggybacking on his reputation and preying on Facebook users with get-rich-quick scams.
Mr Lewis told Sky News: "Enough is enough. It's about time Facebook took responsibility.
"This is about stopping Facebook facilitating the ripping off of vulnerable people and destroying my reputation at the same time."
Mr Lewis said he was aware of a woman who had lost £100,000 as a result of a bogus advert featuring his face.
"The biggest problem I've got is some of these people think I've scammed them, so they won't even talk to me to let me help them," he said.
"These adverts are nothing to do with me. Facebook should not be running them. It's morally culpable."
The television personality and journalist pledged that if he wins any money in damages, he will donate it to charity.
He said the action was not designed to win the defamation case itself but to force the company to change its policy on advertising.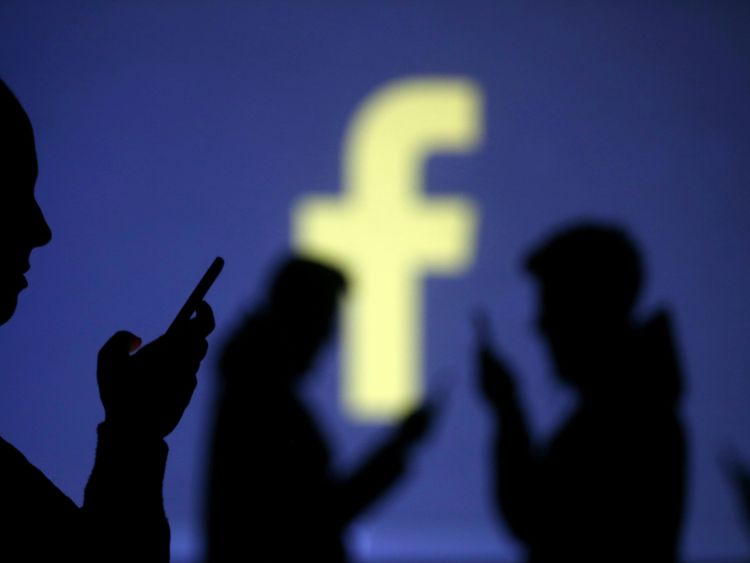 He wants the company to have settings notifying well-known people every time their image is used in an advert, requiring their approval.
Mr Lewis said: "I hope to open up a legal remedy for other people who have found themselves in the same boat.
"I don't do adverts. I've told Facebook that. Yet it simply continues to repeatedly publish these adverts and then relies on me to report them, once the damage has been done.
"I've got no idea how successful this legal action will be or how long it will take but I can't sit back and let it (scamming) happen. I'm trying to give Facebook a bloody nose and actually get some changes made – or at least get people talking about this."
Mr Lewis said he would be prepared to call a halt to the defamation claim if Facebook pledged to tackle the scam ads problem.
More from Facebook
Facebook said: "We do not allow adverts which are misleading or false on Facebook and have explained to Martin Lewis that he should report any adverts that infringe his rights and they will be removed.
"We are in direct contact with his team, offering to help and promptly investigating their requests, and only last week confirmed that several adverts and accounts that violated our advertising policies had been taken down."
[contf] [contfnew]
[contfnewc] [contfnewc]