A man who strangled his pregnant wife and suffocated their two young daughters has been given three life sentences without parole.
Christopher Watts admitted killing his wife, Shanann Watts, and children, Bella, four, and Celeste, three, in August in Frederick, Colorado.
The 33-year-old avoided a death penalty by pleading guilty two weeks ago.
On Monday he received three consecutive life sentences plus 48 years for unlawful termination of a pregnancy and 12 years for tampering with a human body.
One of his lawyers said Watts was "sincerely sorry".
The case has captured America's attention, with true crime blogs showing dozens of photos of the family happy and smiling.
Friends of Mrs Watts and neighbours lined up inside the courthouse on Monday morning to see him being sentenced, while more watched on a video stream in an overflow room.
In police interviews Watts said he had killed his wife after seeing her strangling one of their children on a baby monitor.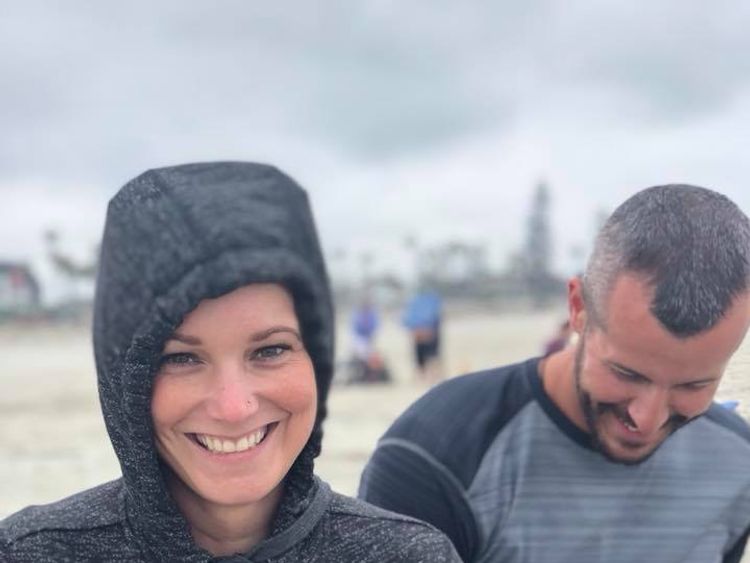 He claimed his 34-year-old partner killed their daughters after learning he wanted a divorce.
But he admitted to killing all three after the victims' family members agreed to drop a possible death penalty.
His daughters' bodies were found submerged in crude oil in a tank on property owned by the company Watts worked for, while his wife's body was found in a shallow grave nearby.
After a friend asked police to check on Mrs Watts on 13 August when she missed a doctor's appointment, Watts pleaded for his family's safe return, saying the house felt empty without the girls watching cartoons or running to greet him.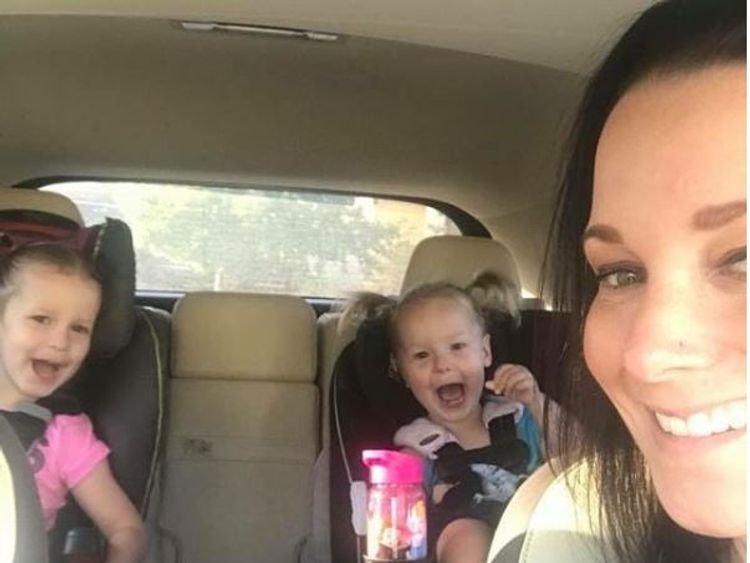 Days later, after local police called in the FBI, he was charged with killing his family.
The court heard Watts' pleas and happy photos covered up the fact he was having an affair with a colleague and making plans for a new life when he killed the family he appeared to love.
His daughters were smothered, with prosecutor Michael Rourke saying there were signs Bella "fought for her life", but Celeste had no visible injuries.
Mrs Watts was strangled, but her lack of significant injuries suggested her death came slowly, he added, as her father Frank Rzucek leaned forward and gasped.
Mr Rzucek said he was disgusted by the way his son-in-law took his daughter and two granddaughters "out like the trash".
"Prison is too good for you. This is hard to say, but may God have mercy on your soul," he said.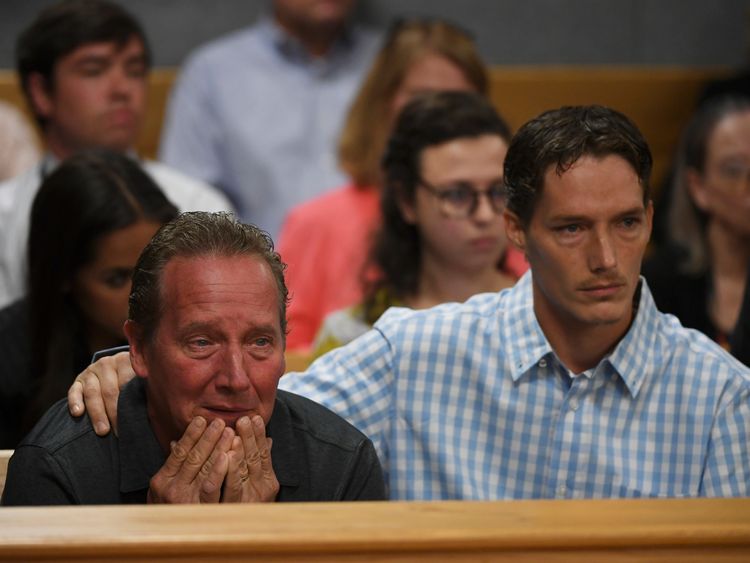 As the girls' grandparents, Watts' parents, Cindy and Ronnie Watts, were allowed to speak, each saying they still loved their son and urging him to seek God's forgiveness.
More from Colorado
"We love you," Cindy Watts said into a microphone before turning to look directly at her son: "And we forgive you, son."
Watts wiped away a tear with his sleeve as his parents left the podium and kept his head down for most of the hearing, speaking once to confirm he did not want to make a pre-sentencing statement.
[contf] [contfnew]
[contfnewc] [contfnewc]