North Korean leader Kim Jong Un is said to be "unruffled" after Donald Trump cancelled their highly anticipated meeting.
Mr Trump had blamed Pyongyang's "tremendous anger and open hostility" as he pulled out of next month's meeting in Singapore, saying the world had "lost a great opportunity for lasting peace".
But North Korea's vice foreign minister Kim Kye Gwan seemed hopeful that the meeting could still go ahead one day.
He said: "His sudden and unilateral announcement to cancel the summit is something unexpected to us and we can not but feel great regret for it."
He also added that North Korea remained open to resolving issues with Washington "regardless of ways, at any time, any format".
According to Sky News Asia correspondent Tom Cheshire, who has been in North Korea to witness the dismantling of the regime's nuclear test site at Punggye-ri, Mr Kim may have achieved a lot of what he wanted anyway.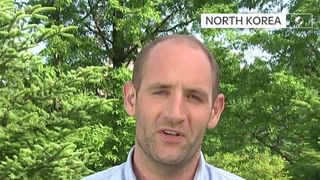 Cheshire said: "If you think back to a year ago, when he was a pariah, well, he's had all these meetings where he has become more of an international (figure) than a despot back home, especially that historic meeting in the Demilitarised Zone between North and South Korea.
"He has also picked up allies – North Korea used to be very isolated diplomatically but today, in response to that Trump statement, President Moon Jae-in (of South Korea) said he was baffled and very regretful about Trump's decision and that he would continue to talk to the North.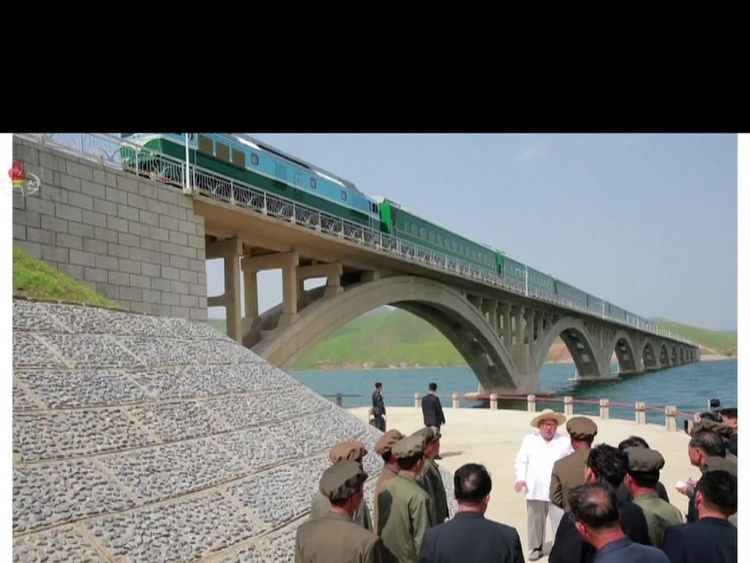 "That's the same for a number of countries, especially China – China is crucial in this. It often doesn't get mentioned but Donald Trump actually blames China for some of this impasse.
"He said Kim Jong Un had changed after his second meeting with Chinese President Xi Jinping.
"Kim Jong Un was the person who brought China back into this – they were worried they were being frozen out of the peace process right on their doorstep and Kim Jong Un played China off against America."
Cheshire said Mr Kim was reportedly "unruffled" and the North Koreans had responded to Mr Trump's move with "equanimity".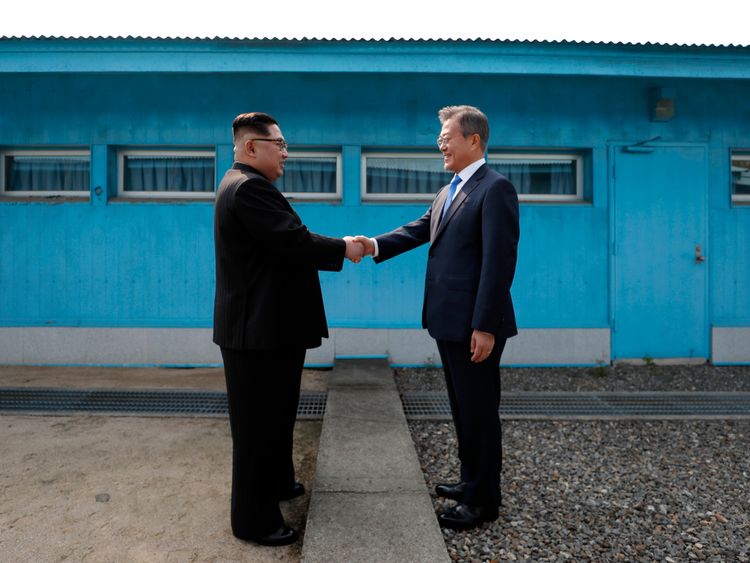 :: Why is the summit cancelled? Trump just couldn't get into Kim Jong Un's mind
He added: "Although Kim certainly wants this summit, it's something he has aimed for for a long time, he won't be too unhappy, he can afford to be content with where he is."
Cheshire said: "By bringing South Korea and China to the table a bit more, maybe they can even get that (economic) development from them instead of the US."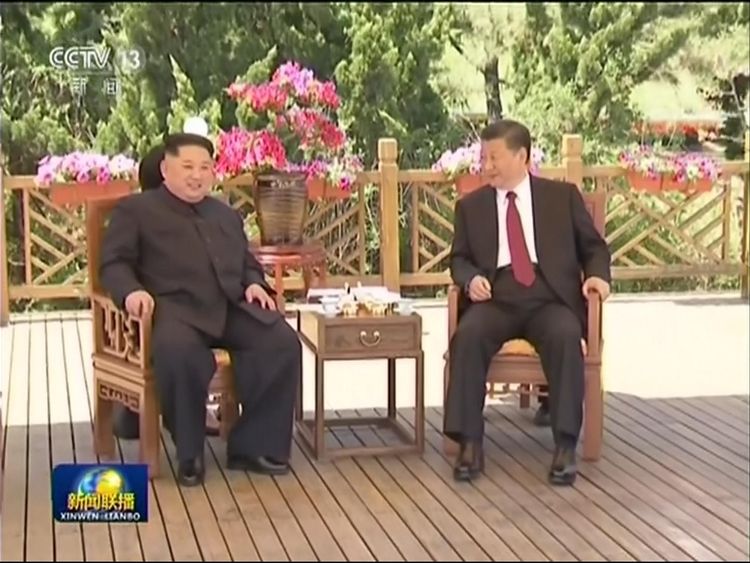 Meanwhile, South Koreans said they had not been informed about the US decision to pull, with Seoul officials having said just days earlier that there was a "99.9%" chance of the meeting going ahead as planned.
The presidential Blue House said it was trying to figure out Mr Trump's intentions in cancelling the summit.
China said the US and North Korea should show patience, encouraging them to "show goodwill and meet each other halfway".
Russian president Vladimir Putin, an ally of North Korea, said Mr Kim had in fact done "everything that he had promised in advance, even blowing up the tunnels and shafts" of his country's nuclear testing site.
Singapore said it regretted the cancellation of the summit and Japan said it only wanted a summit where North Korea would commit to denuclearisation.
[contf] [contfnew]
[contfnewc] [contfnewc]