Jamie Lee Curtis is reprising the Halloween role that made her famous 40 years ago – and has told Sky News she can see the appeal of horror in today's uncertain times.
The Hollywood star is playing fearless teenager Laurie Strode and battling Michael Myers once again in the latest incarnation of the hit film series.
And the revival has unsurprisingly given her plenty of opportunity to raise the pulse of the audience.
"When you feel out of control there's something about going into a theatre with other people experiencing something really scary, but you're in a controlled environment and you know when you leave there that's not happening," she said.
"We all want to be screaming at our TV sets, or nowadays at our phones – we just want to scream at it when we hear something happen that we disagree with.
"And then when Bill Cosby is convicted and is led away in handcuffs, you want to scream 'Yes, yes, yes, yes, yes'. I think it's an opportunity to release feelings."
As far as horror credentials go, Curtis comes from thoroughbred stock.
Her mother, Janet Leigh, is the star of the most iconic horror moment of all time – the shower scene in Psycho.
So was her choice to follow in her mother's footsteps spelled out in the stars?
Curtis thinks not: "It's not written in our family Bible that we would do this, it's an interesting curio the way people have interesting curiosities in their life."
While horror has been her staple (she's appeared in seven of the 11 Halloween films alone), the actress has also made comedy a large part of her career too.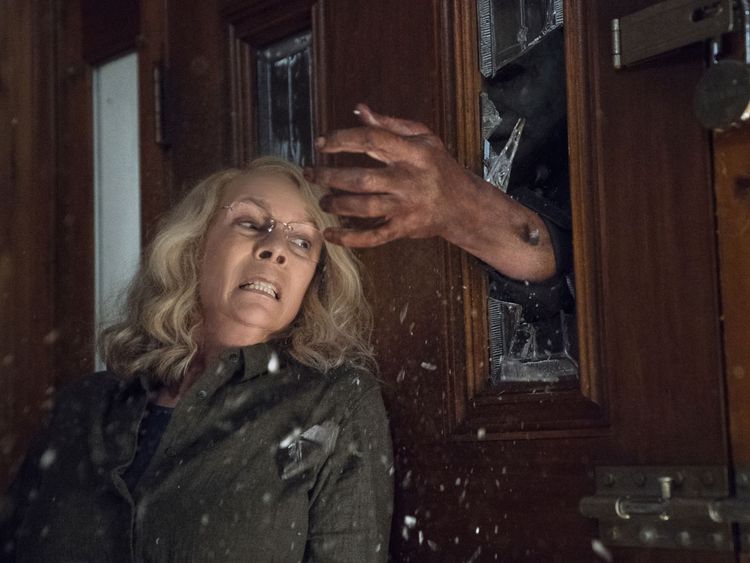 In fact it was 1983 comedy Trading Places that won her a BAFTA for her role as prostitute Ophelia.
It's an irony not lost on Curtis that while the role of a sex worker – albeit an empowered one – won her an award, the role of Laurie Strode has never been considered worthy of such an accolade.
Curtis explains: "It's interesting to me of course that I did Trading Places where I'm a prostitute and topless and of course that's a big successful A movie.
"And horror films are [assumed to be] sort of misogynist even though Laurie Strode was super smart, chaste – and I don't mean chased like running chased – I mean like privately chaste.
"She was an intellectual, a great friend, great with children, and she fought back. Those are the greatest qualities that a woman can have right? And yet somehow there's a misogynist thing in the story, I just don't buy it."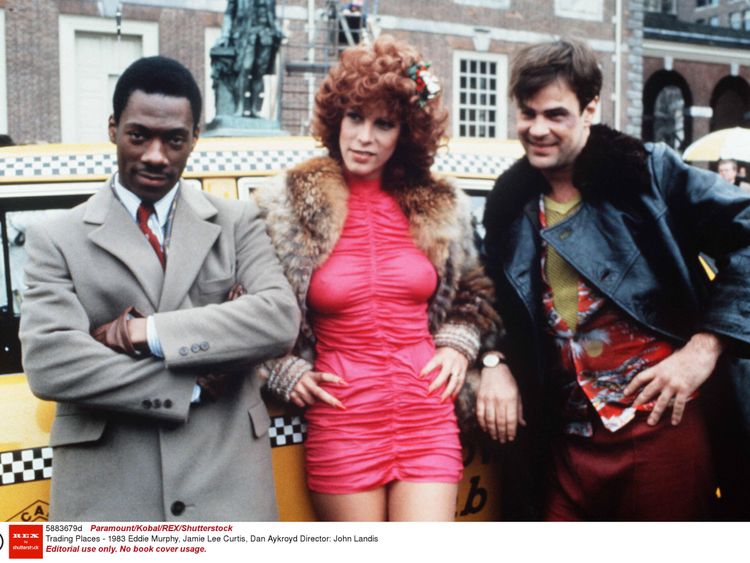 For this reboot, which ignores all the sequels in between and picks up 40 years after John Carpenter's original film, we see Laurie once again come face to face (or face to William Shatner mask) with Michael Myers.
While the Laurie we first see is a broken woman, she has never been more ready to find the closure that will finally let her escape her past.
Curtis says: "You meet a woman that's been given no support, no help, no trauma therapy, nothing. She was left to her own devices. I think she went to school the day after it happened in 1978, and she's been banging against the walls since."
Cue Michael Myers back in Haddonfield, Illinois – but this time it's on Laurie's terms – the hunter has become the hunted.
And while there are plenty of scares, it's really about a middle-aged woman literally fighting the demon that has plagued her life to date.
More from Ents & Arts
But as Curtis says, it's a film about emotion as well as action: "If you don't feel something for Laurie in 2018, we have no movie."
Halloween is in UK cinemas from Friday 19 October.
[contf] [contfnew]
[contfnewc] [contfnewc]