A funeral has been held for the comedian Sir Ken Dodd, who died recently at the age of 90.
Applause rang out as the horse-drawn carriage that bore his wooden casket arrived at Liverpool's Anglican Cathedral.
The carriage was topped with a bouquet of yellow sunflowers, while a tribute to one of Sir Ken's trademark Diddymen was alongside the coffin.
Hundreds of mourners gathered under a big screen to watch proceedings from outside.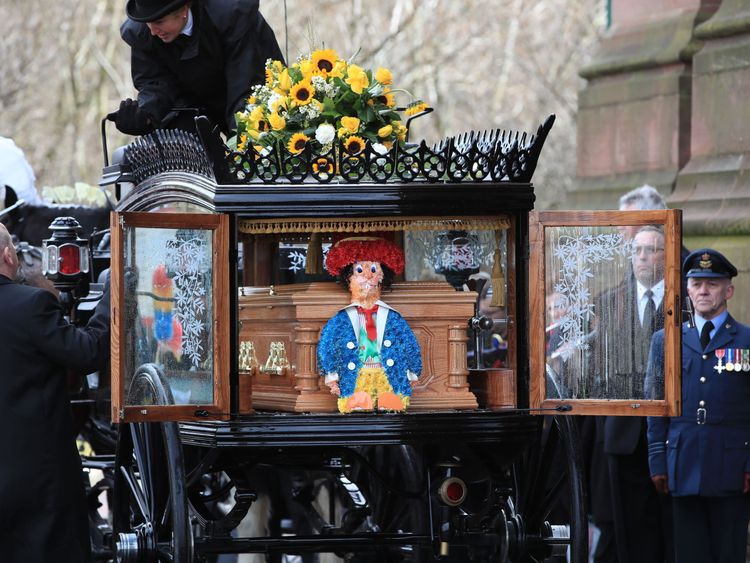 In his address, the acting dean of Liverpool, Canon Myles Davies, said Sir Ken would have been "so pleased, and probably humbled too, by the way his home city and people from all over poured out their tributes to him in these last weeks".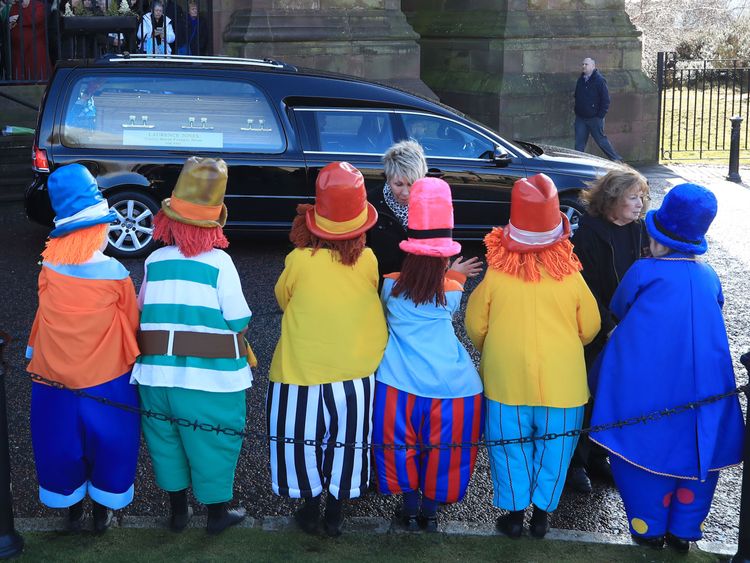 He said it was a "wonderful tribute" to someone who had spent his life "persuading us all to exercise our chuckle muscles".
Among those attending the service were fellow comedians Jimmy Tarbuck, Stan Boardman, Les Dennis and Roy Chubby Brown.
Tarbuck described Sir Ken as "perhaps our city's greatest hero", adding that it had been an "honour" and a "joy" to watch him.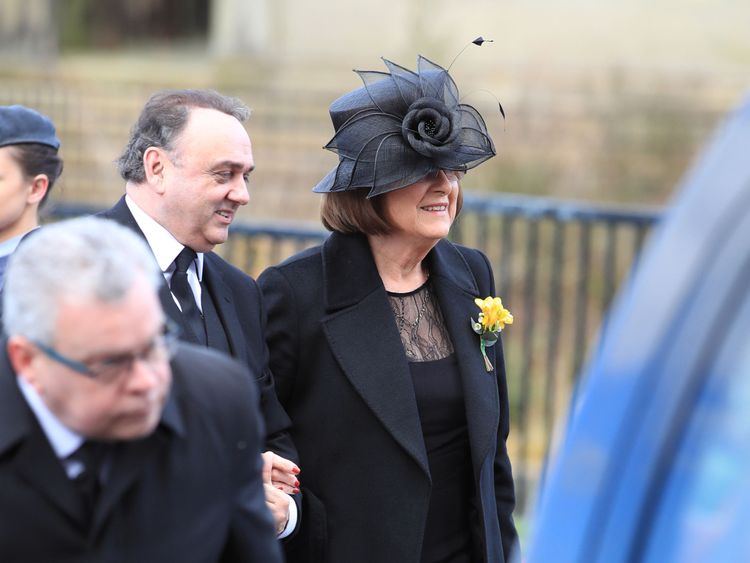 "He was the greatest stage comic I've ever seen," he added. "He never got giggle laughter, never little titters, there were roars of laughter like you've never heard. I've never seen anybody get laughs like him."
Roy Chubby Brown said he did not "know anyone who didn't admire Ken Dodd".
Sir Ken was "a Liverpool man", said Stan Boardman. "He stayed in Liverpool, was born in Liverpool and died in Liverpool.
"And (he was) respected by everyone in Liverpool, not just as a comedian but as a man. He was a great fella."
Actor Ricky Tomlinson said Sir Ken was "a one off, wasn't he? You can't compare anyone with Doddy".
At the end of the service, children dressed as Diddymen followed Sir Ken's coffin as it was carried out of the cathedral.
More from Liverpool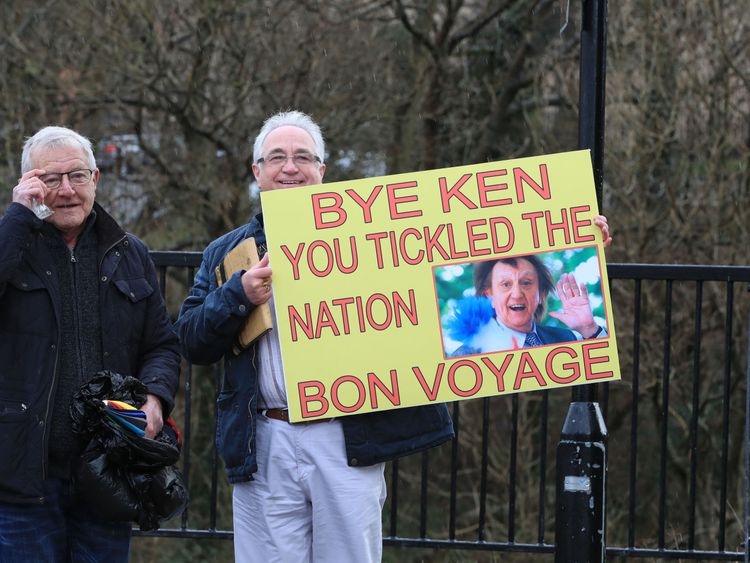 "Ken always said his gift, his talents, were from God and comedians like Ken, they only come once in a lifetime," said comedian Jimmy Cricket.
"We thank God today that he came during our lifetime."
[contf] [contfnew]
[contfnewc] [contfnewc]